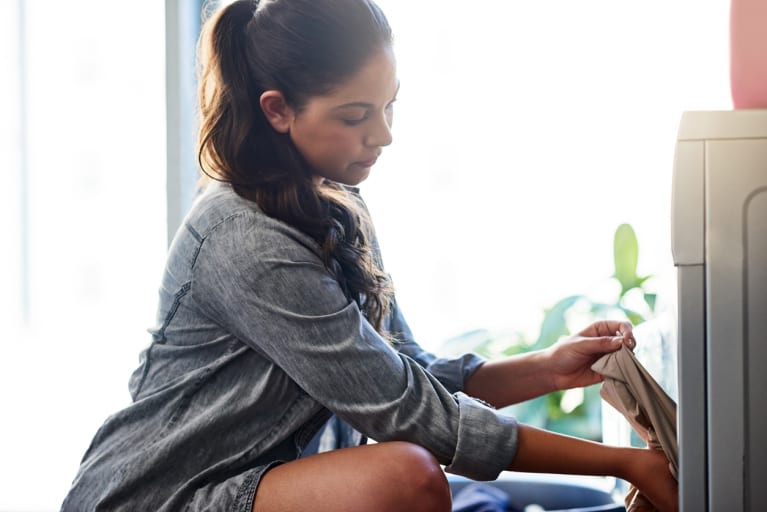 The work to build a healthier future for our planet can seem daunting for sure, but we're big proponents of taking small, practical steps to get there—starting in our own homes (we're talking that totally doable sweet spot between recycling and solar panel installation).
Below, we lay out several easy but impactful swaps that you can get started on tonight, or tomorrow, or this weekend to make your home a more sustainable and eco-friendly space:
1.
Kitchenware that cuts all kinds of waste.
Ninety-five percent of food waste ends up in landfills, but a simple way to reduce that is by just storing food properly. Switching to nonplastic food-storage containers will not only keep your lunch and leftovers fresher longer—their durability saves you money (and keeps your kitchen wares out of landfills, too) in the long run. Stainless-steel and glass containers—even the humble multipurpose Mason jars—are a favorite among eco-conscious experts.
There's really no shortage of eco-friendlier alternatives for the kitchen: Swap plastic wrap with beeswax wrap, single-use sandwich baggies with reusable ones, and paper towels with bamboo dish towels or even cloths repurposed from old T-shirts you were about to toss. Just throw them in the laundry to reuse when they're dirty. Speaking of laundry…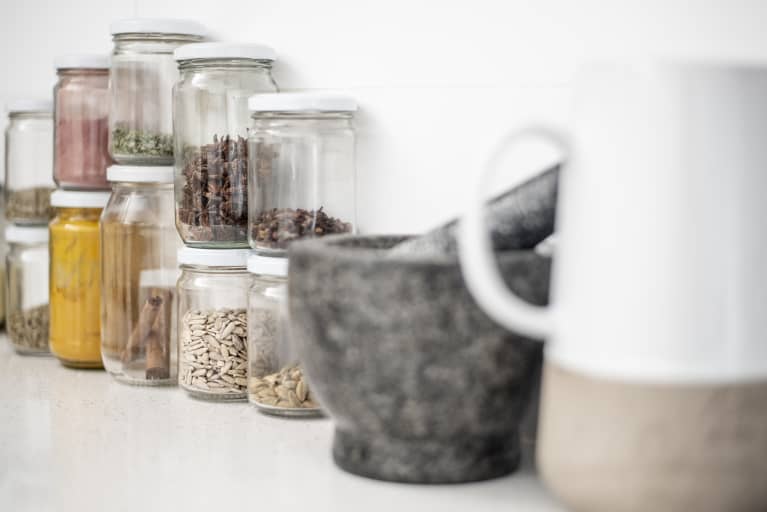 2.
A plant-based detergent with cleaning power.
We often forget that our laundry leaves a pretty heavy environmental footprint—especially if you like your cycles hot. Here's a staggering thought: Just simply washing four out of five loads in cold water could cut out 864 pounds of CO2 emissions a year, or the equivalent of planting nearly half an acre of trees!
But one of the easiest sustainable swaps for laundry day is a no-brainer: You can now start using a plant-based detergent that's gentle on your skin and on the environment. And these days, there's no excuse not to. Lifelong standbys that we've always known to remove stains and keep our clothes feeling new (and smelling like we literally just did laundry) are now available in plant-based formulas with—oh yes—the same kind of effectiveness.
We're specifically talking about Tide purclean, a new plant-based laundry detergent that's dye-free and uses ingredients like sustainably sourced palm oil, coconut oil, soy, and corn. It's designed to have the same cleaning power as the Tide you know (no rewashing here), even in cold water washes so you can save that energy bill. But the cool thing is that Tide purclean is made using 100% renewable wind power electricity at a site that sends zero manufacturing waste to landfill and—bonus: The bottle and cap are 100% recyclable, and the bottle is made with recycled plastic. (Please remember to recycle!)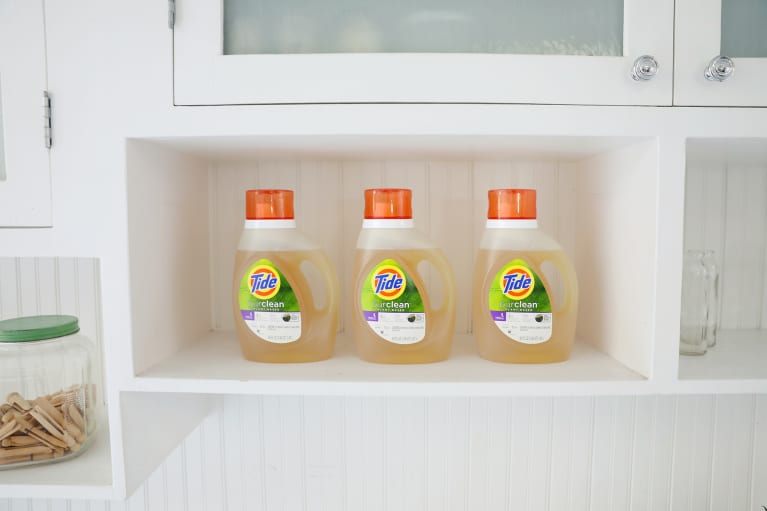 3.
LED bulbs for slashing energy use and CO2 emissions.
While it's tempting to spring for super-cheap incandescent lightbulbs whenever one at home burns out, consider this: A six-pack of LEDs for $17 might just last you the rest of your life (a single bulb can go strong for 13 years!).
On top of that, the U.S. Department of Energy estimates that you'll save $75 a year in energy costs just by replacing your home's five most frequently used bulbs with Energy Star LEDs. Put another way: If every American swapped one conventional lightbulb with an LED, the energy savings could light 2.5 million homes—the equivalent to the greenhouse gas emissions of 800,000 cars.
Ideally, we'd all switch over to LED lights over the next two decades—doing so will help save the U.S. a whopping $250 billion in energy costs, cut down electricity use for lighting by nearly 50 percent, and save 1,800 million tons of CO2 emissions. And to think that it just starts with one tiny lightbulb.