6 Things You Need To Know Today (December 4, 2017)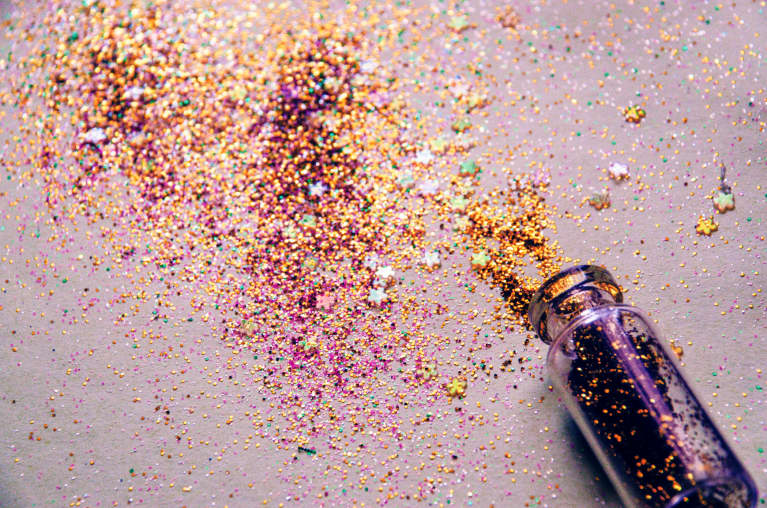 December 4, 2017 — 9:50 AM
1. Turns out, glitter isn't all fun and games.
As the United Kingdom plans to phase out microbeads—tiny pieces of plastic found in some personal care products that pollute waterways and harm marine life—there's talk of adding glitter to the to-go list. Glitter is made of a combination of aluminum and a plastic called PET, making it potentially damaging to wildlife. (Quartz)
2. Are you ready for adaptogenic granola?
Adaptogens have been everywhere this year—and now they're in your breakfast bowl! Purely Elizabeth, the granola company that health nuts everywhere are obsessed with, just launched two limited edition adaptogenic granolas for the holiday season. The two flavors, Pumpkin Spice and Chocolate Covered Strawberry, feature maca and ashwagandha. (Purely Elizabeth)
3. Banning this chemical resulted in healthier babies.
Starting in 2003, the chemical perfluorooctanoic acid (or PFOA) was slowly phased out of products like electronics, carpets, and nonstick cookware due to health concerns like low-weight babies. By 2014, scientists estimated that over 100,000 low-weight births had been prevented. (NYT)
4. This hormone could be preventing asthma.
A new study, published in Cell Reports, showed that the hormone testosterone reduced the inflammatory response in mice that were exposed to allergens. Experts think this could explain why asthma is more common in women than men. (Science News)
5. Get ready to get KIND.
Mars, the makers of Snickers and other popular candies, has just bought a minority stake in KIND bars. The move follows Kellogg's acquiring RXBAR for $600 million and General Mills buying Annie's for $820 million and signals a sea change in the corporate world's interest in embracing wellness. (NYT)
6. CVS just bought Aetna for $69 billion.
The healthcare industry is changing fast, and this acquisition proves it. The healthcare giant and pharmacy are looking to team up in order to make medication cheaper and more readily available in the wake of potential Medicare cuts. The two companies plan to transform CVS pharmacy and clinic locations into "community-based sites of care that would be far less expensive for patients." (NYT)