6 Things You Need To Know Today (December 21)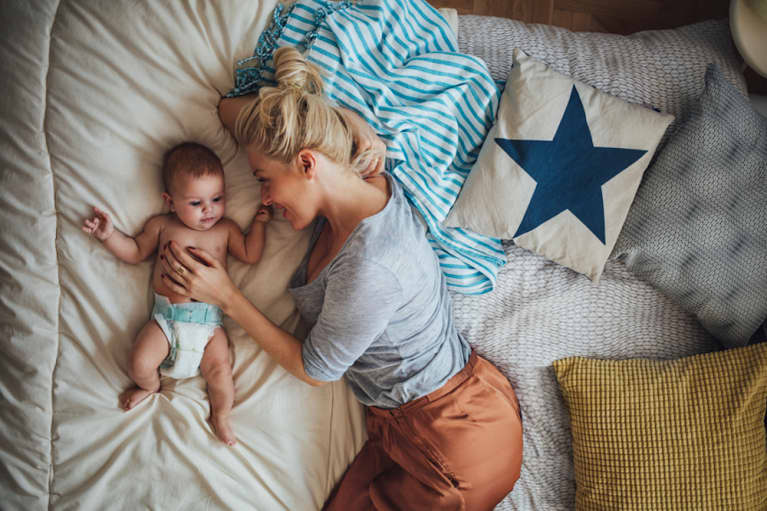 1. Pregnancy actually changes your brain.
A new study shows that during gestation, certain areas of expectant mothers' brains change size and shape. This metamorphosis is thought to bring out, "a mother's ability to recognize the needs of her infant, to recognize social threats or to promote mother-infant bonding" and can last two full years. (NYT)
2. New evidence suggests early humans brushed their teeth.
Researcher Karen Hardy analyzed the calcified remains found on fossilized human teeth and found, in addition to grass, seeds, meat, and pollen, small wood fibers, indicating they used sticks to clean their teeth between meals. (Washington Post)
3. The next big latte is nothing short of magical.
Meet the Unicorn Latte, a new healing drink from the End in Brooklyn. Made with Blue Majik spirulina, maca, ginger, cashews, and vanilla, this blend is a great immune booster and, as you might have guessed, looks downright otherworldly. (NYT)
4. The January cover of National Geographic magazine is really firing people up.
Featuring 9-year-old Avery Jackson, a girl whose biological birth sex was male, the cover image has inspired deep gratitude, incredible hope, and no small amount of outrage. The issue's theme, Gender Revolution, focuses "mostly on young people and how gender roles play out around the world." (Washington Post)
5. Shake Shack goes gluten-free!
The burger joint that's taking the country by storm just added a gluten-free bun option for an extra dollar. The chain also took its mobile-ordering app national, making it easier for people to skip the often-lengthy (and rightly so) lines. (Eater)
6. The back story behind this fabric is pretty incredible.
When Ian Rosenberger traveled to Haiti to help out after the 2010 earthquake, he didn't realize he'd walk away with a new business venture. Today, his brainchild, Thread, repurposes plastic bottles from Haiti into a super-sustainable, responsible fabric. So far, Rosenberger has created 300 recycling jobs on the island and sent sustainable fabrics to brands the likes of Timberland, HP, and Kenneth Cole. (Fast CoExist)