6 Things You Need To Know Today (December 13, 2017)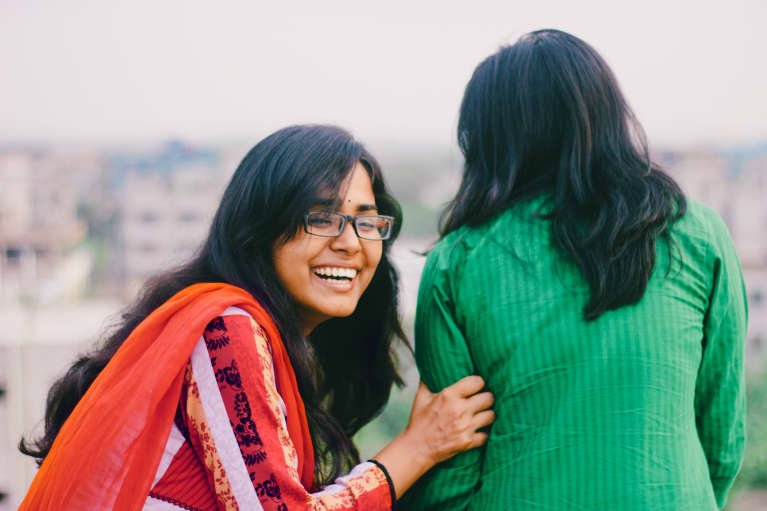 December 13, 2017 — 9:40 AM
1. To the surprise of no one, "feminism" is Merriam-Webster's word of the year.
From the women's march in January to the #metoo movement late this year, there's no question that 2017 has been a landmark year in women's rights, which is why it only makes sense that "feminism" was the Merriam-Webster word of the year. This year, lookups of the word "feminism" increased a whopping 70 percent, proving that people are more passionate than ever about gender equality. (Politico)
2. Pepsi just got a whole lot greener.
The brand ordered 1,000 Tesla electric trucks to join their fleet, which could save them hundreds of thousands of gallons of fuel annually. Here's to more corporations making business decisions that help the environment. (Fast Company)
3. Are men more susceptible to the flu?
A new article in the British Medical Journal suggests that men could actually be more sensitive to the flu. According to the scientist who wrote the article, this can be explained by basic physiological differences—including hormonal divergences—which can have a direct effect on the immune system. (Business Insider)
4. As it turns out, making a list and checking it twice increases productivity.
It turns out that habitually looking over your to-do list primes you to keep unfinished tasks top of mind, which can make you more likely to mentally tie those loose ends in your in-between moments instead of succumbing to email or social media. We'll take it! (Fast Company)
5. Moving forward, Exxon will be more transparent.
Due to shareholder demand and outstanding lawsuits from two states on climate fraud, Exxon has given in to resistance and agreed to publish quarterly reports on how business operations are changing alongside climate change developments. If acknowledgment is the first step toward real improvement, this is a pretty big deal. (Inside Climate News)
6. Single men are more concerned with finding a partner for the holiday season than women are.
The image of the happy-go-lucky bachelor may prevail, but a new study by the dating website eHarmony and relationship support charity Relate found that when it comes to the holidays, 71 percent of men are concerned with finding a partner, as compared with 58 percent of women. "Men...perhaps don't necessarily share the same level of emotional connection with their friends, or even family members. Research suggests they also tend to miss physical intimacy slightly more than women," says eHarmony psychologist Linda Papadopoulos, Ph.D. (Business Insider)