An On-The-Ground Look At The Water Crisis In Tanzania + How To Help
Water advocate
By Burhani M. Mustapha
Water advocate
Burhani M. Mustapha is a youth development expert and water, sanitation, and hygiene (WASH) advocate from Dodoma, Tanzania with five years of field experience. He attained his undergraduate degree from Saint Augustine University of Tanzania.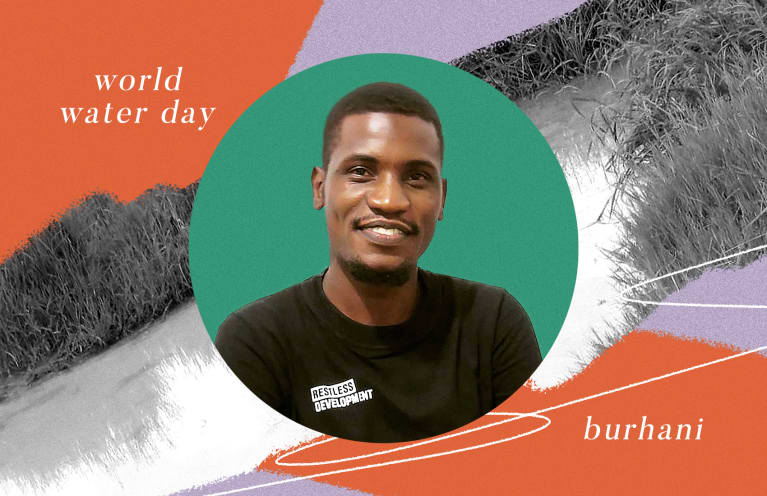 Our editors have independently chosen the products listed on this page. If you purchase something mentioned in this article, we may
earn a small commission
.
World Water Day
is a United Nations–designated holiday that celebrates the importance of access to clean water. In keeping with this year's theme of Valuing Water, mindbodygreen asked five water advocates from all across the globe to describe what this resource means to them—and how they're fighting for it. Today, we're hearing from
Burhani M. Mustapha
, a clean-water advocate based in Tanzania.
I grew up in Mwanza, Tanzania, and have long been passionate about helping advance the United Nations' Sustainable Development Goals. There were a few goals that I promised myself I'd work on one day—the first of which was Goal 6: "Clean water and sanitation for all."
When I completed my undergraduate degree in 2016, I had trouble finding jobs related to these SDG goals until one day I came across MAMADO Maji na Maendeleo Dodoma—a water and development business in Dodoma, Tanzania's national capital. My story with water could finally begin.
In the district where I worked, over 75% of households lacked access to clean water.
I was assigned to a project funded by PLAN International designed to ensure people had proper sanitation, hygiene, and access to safe and clean water in the Bahi district—about 50 kilometers from Dodoma City.
According to the national statistics when I started in 2017, over 75% of households in the Bahi district lacked access to basic latrines and clean drinking water. As a result, the district had the highest number of people suffering from Water, Sanitation, and Hygiene (WASH)–related diseases in Dodoma.
I worked in a few different villages in Bahi throughout my volunteering, but Mbabala was my host village where I spent the most time.
My life at Mbabala motivated me to dedicate my life to helping solve the water crisis at large.
A village with no electricity, the most common sources of drinking water in Mbabala were unprotected wells. During the dry season, half of the households there experienced water scarcity. When these households did have access to water, it was often dirty. Community members didn't have a way to filter it properly, so they often relied on straining it through a cloth.
Living in those conditions was really difficult for me, and I wondered how those people could have survived on that kind of sanitation for all those years.
I walked away from that experience passionate about improving Tanzanian communities' access to basic sanitation facilities, safe and clean water, and hand-washing stations. Today, the situation in Bahi is slightly improving: As of 2018, 48% of people in the region had access to clean water.
Barriers to water access: A case study of "Mji Mwema" street, Dodoma.
Bahi is far from the only community in the region struggling with water access. Across Dodoma, salt presents a major challenge.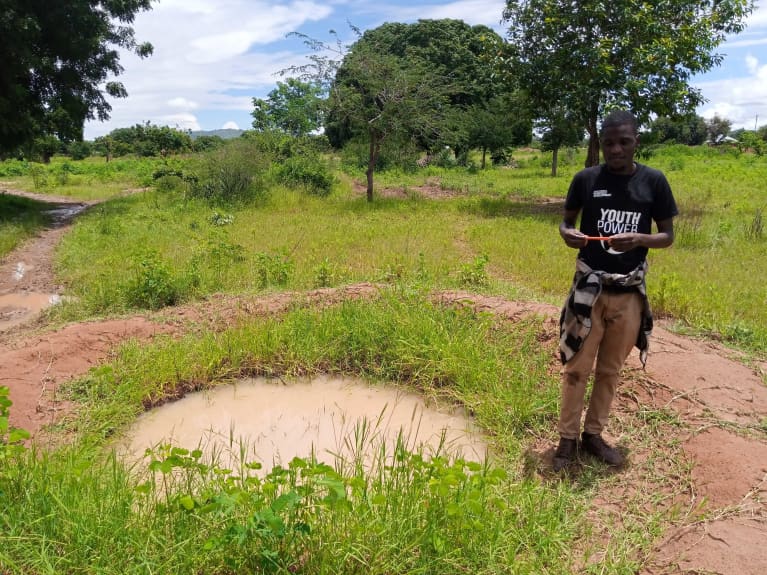 Most bodies of water here are salty by nature and therefore hard to get much use out of. As a result, many people decide to use water from other sources like dirty local ponds and wells, just because they're salt-free. These unprotected water sources can be contaminated with bacteria and other unwanted materials that are dangerous for adults and children.
Yet, despite having water systems installed in their homes, many community members in Mji Mwema, a street in Dodoma region, still prefer to use dirty water from local wells and ponds. Since these systems are fed by local saltwater, they are not suitable for washing laundry or drinking from.
The local government and other stakeholders are trying to improve citizens' access to clean water and basic sanitation facilities, but problems like this are difficult to overcome. To improve water quality in these communities, we need to study the nature of the area (water type) before installing any water systems. At the same time, local wells and ponds should also be protected so that they can provide water that's clean and safe for human use.
Education is another important part of this issue: The government of Tanzania is behind an ongoing national campaign called "Nyumba ni Choo" that, since its start in early 2017, has helped a lot of Tanzanians understand the importance of having improved latrines, using clean water for drinking, and keeping up with hygiene practices such as hand-washing.
I want to remind everyone who is reading this piece that water is a human right.
Yet there are still millions of people in the world who do not have access to clean and safe water, and it's our time to amplify our voices and demand that this changes.
If you're looking to get involved, there are organizations in Dodoma that could use your support, such as Tanzania Life Project, Plan International under their project called UMATA, and most recently, the youth-led sanitation project Raleigh Tanzania.