They say that the busier you get, the more you need to slow down. And honestly, it took me a long time to fully understand this.
But when I started to deprioritize working out and eating well while trying to balance life as a three-time author, podcast host, and health coach, I knew I had to take a step back. I ended up learning that, for me, balance means prioritizing my health and really mastering the art of slowing down.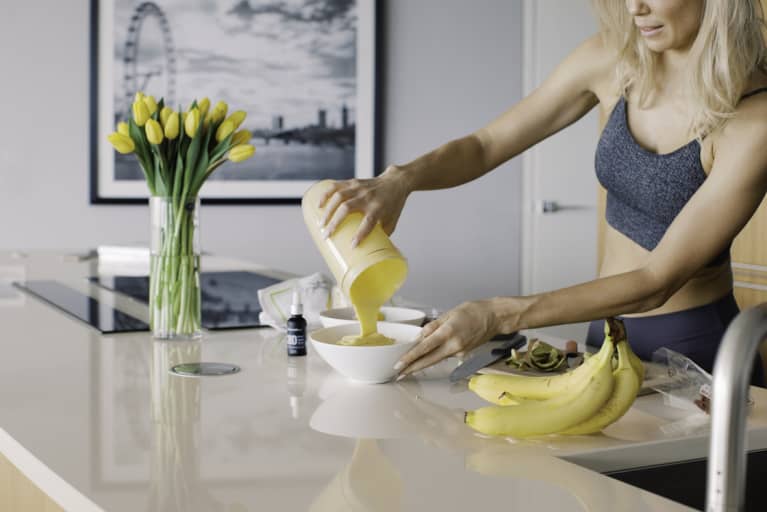 I've just moved from Los Angeles to Paris, so it was the perfect time to start implementing some new ways of living. Here's what I worked toward for getting in more rest, the practices that helped me, and the amazing results that followed:
1.
Calming down my active mind and improving my sleep routine.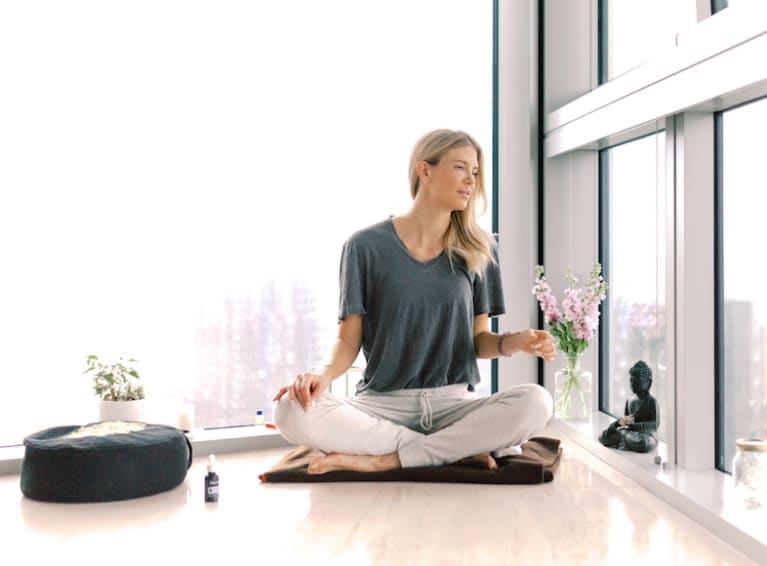 I battled insomnia for many years, which caused me to become addicted to sleeping pills. It was a terrible journey to go through, but I managed to heal both my body and mind. How? By starting mindful practices such as meditation. At first, I started slow, doing five minutes here and there—and then eventually I began meditating for 20 minutes each morning and listening to yoga nidra at night.
Anytime I can't sleep, I write down (on a piece of paper) what's on my mind, and that does the trick. One of the best supplements I've taken for sleeping well is NanoCraft's Night Formula CBD oil. The blend of melatonin (a natural sleep aid) and relaxing lavender with 10 mg of broad-spectrum CBD has completely changed my sleep routine.
The main difference with NanoCraft is that they emulsify their key ingredients: Think of this oil as containing nano-size particles of CBD that are easier for the body to absorb, which increases the bioavailability of the CBD, according to the San Diego–based company. I also like that their CBD is organically grown and GMO-free—and thanks to the lavender, it actually tastes delicious. I'll take it an hour before bed, and I can feel my body start to relax, and I look forward to rest.
As important as eating right and exercising is for your body, slowing down will actually have a greater impact on your health.
2.
Prioritizing recovery after hard workouts.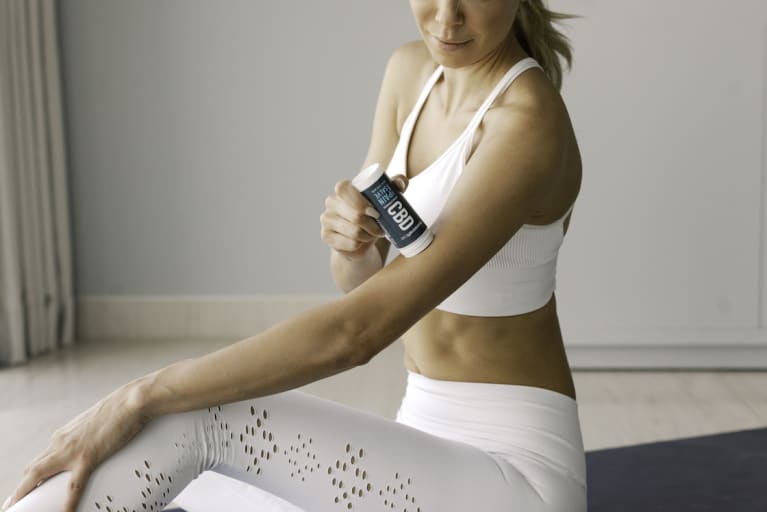 When it comes to fitness, my mantra is "work hard, play hard." I use whatever emotions I'm feeling to really fuel me during my workouts, and this can mean that I'm pushing my body hard!
I love the feeling you get after a great workout, but this can also mean some sore muscles and a tired body. I also have some lower back pain that I have to take into account when working out so that I nourish my body instead of pushing it too hard. To combat a sore body and backaches, I use NanoCraft's CBD Pain Salve Stick, which delivers 500 mg of CBD on contact with sore muscles. This stick works wonders to relieve tension and lower inflammation in my body, and it's now part of my daily routine after showering.
3.
Practicing the art of doing LESS.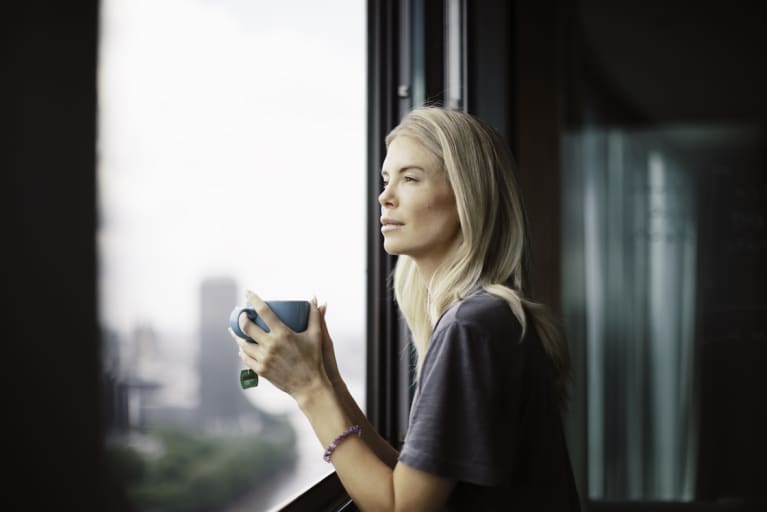 This is a big one, especially as there are more expectations on us every day. I don't know about you, but oftentimes my life can feel totally overwhelming trying to fit in everything from emails to social commitments, work engagements, keeping up with health and fitness, and spending time with friends.
The busier I got, the more stressed I became, which negatively affected my health. Ironic to be a health expert getting sick so often! So, I started saving the start and end of my day for myself: not checking emails or social media for the first hour in the morning, and putting my phone away two hours before bed. When I feel overwhelmed now, I set time limits to work, then when the timer goes off, I get some fresh air, go for a walk, or call a friend.
As important as eating right and exercising is for your body, slowing down will actually have a greater impact on your health. I encourage you to see where in your life you can prioritize your health and vitality, and take time to define what that means for you. We all live such busy lives that it can be easy to forget that we must actually slow down in order to see results we want—whether that's physically, mentally, with work, or in a relationship.
Be present with yourself, with your thoughts, and show your body and mind some love. Finding balance is one of the greatest things you can do. I can attest that crazy-hard workouts and slow daily walks are of equal importance in my life today. Where can you slow down, give yourself a little extra nourishment, and find the balance for your life?