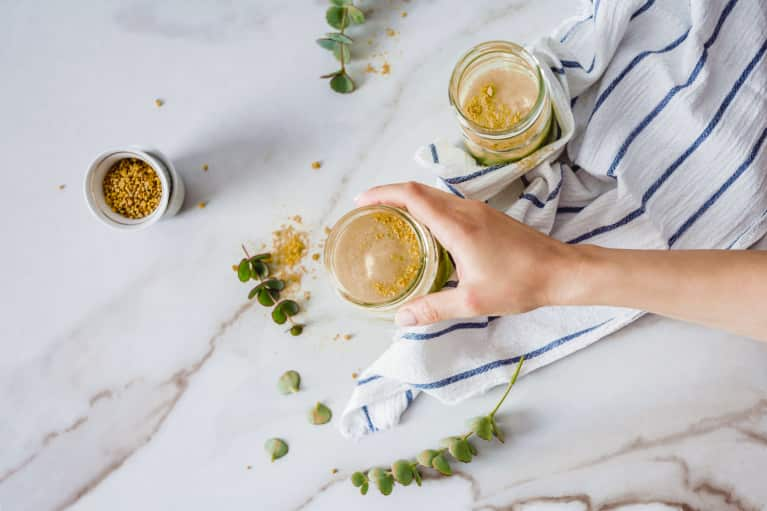 At mbg, we celebrate everyday wins when it comes to wellness. Truth is, each positive choice you make—no matter how small—is a big win for living out a healthy lifestyle, starting with the food you eat. It's the basis of our partner Navitas Organics' mantra: Live life positive in your daily choices, actions, and thoughts. And the Navitas Organics smoothie bar at revitalize 2018 showed us just how easy making positive choices every day can be.
What exactly is a superfood, and what isn't? For the record, there's no actual scientific definition that draws the line between the foods that are "super" and everything else. But the main idea is that they're nutrient-dense foods, chock full of vitamins, minerals, fiber, antioxidants, and probiotics that help our bodies resist stress and disease. And there's a lot of them.
The choices can even be overwhelming, especially when superfoods get trendy (is it moringa or mushrooms now?). And because there's no standard definition, the lines are easily blurred on what's actually healthy for your body—let alone knowing whether something will keep you satiated and (importantly!) actually taste good.
Of course, our best option is eating real, nutritious whole fruits and vegetables, but with busy lives, sometimes it's not always possible. Reaching our nutrition goals—even if it's simply to make more healthy choices in our everyday diet—requires us to constantly assess and adjust our meals. And having the guesswork taken out with a multivitamin or other nutrition supplement doesn't always cut it.
Supercharge your smoothies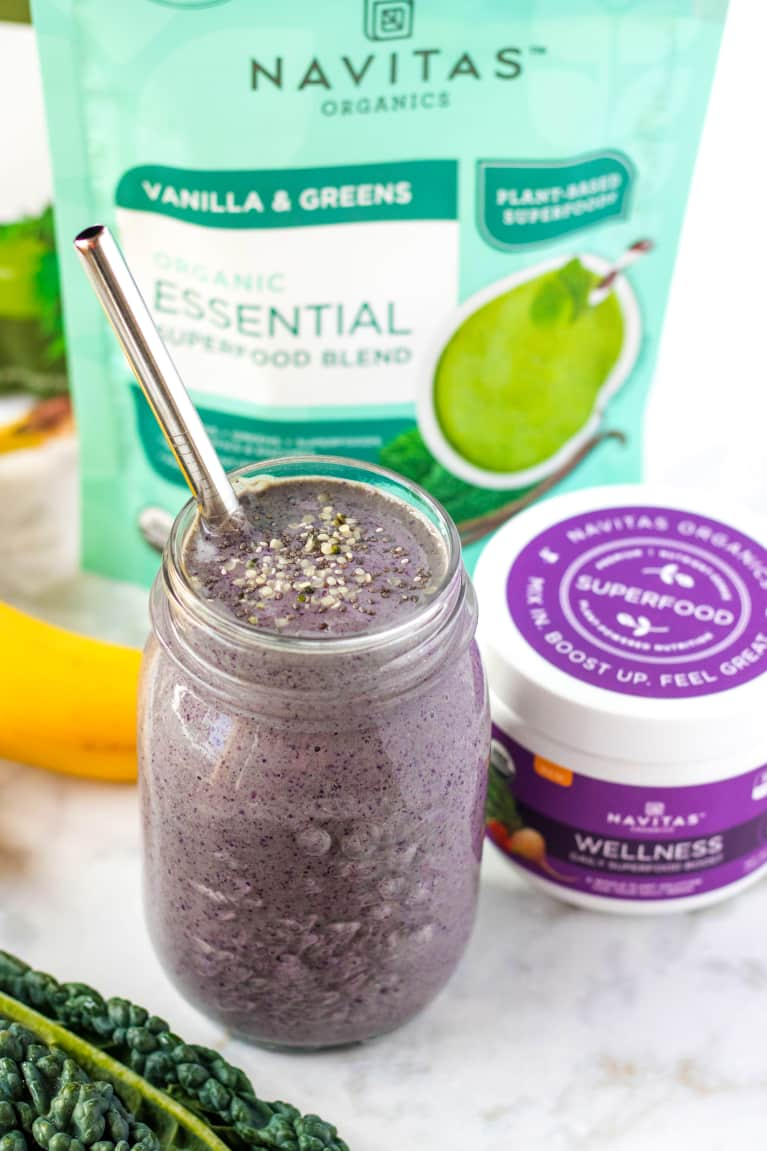 Each day is filled with opportunities to make positive choices for a healthier lifestyle, from breakfast to the post-workout recovery snack. It doesn't get much simpler than adding superfoods in scoopable form into your morning smoothie. Here's the secret sauce (no lengthy grocery list required): Navitas Organics' Essential Blends bases and Daily Boosts add-ins pare down the key nutrition that's needed for our daily intake using all organic ingredients.
Aside from including the antioxidant-rich and adaptogenic benefits of as many as 14 superfoods, the Essential Blends contain five sources of plant-based proteins to help regulate metabolism, digestive probiotics to support gut health, and four potent greens—kale, wheatgrass, spinach, and spirulina. The blends come in three varieties—Vanilla & Greens, Cacao & Greens, Protein & Greens—and can be used as a ready-to-go base ingredient in smoothies (get a recipe below), in addition to yogurts, overnight oats, and pancake mix.
If all you need is a hit of nutrients, the company's Daily Boosts come in five formulas so you can target your specific wellness needs—from detox to focus—each one harnessing the nutrients of a different combination of plant-based foods. The Daily Superfood Immunity Boost, for example, includes a blend of mushrooms, camu, Goji, wheatgrass, and probiotics to support your body's defense system.
Check out this recipe—a balanced smoothie with plant-based protein, fiber, omega-3s, iron, and magnesium—that Miranda Hammer, MS, RD, CDN (also known as The Crunchy Radish) served at this year's revitalize. Think of it as a little inspiration for making the first positive choice of your day a delicious one.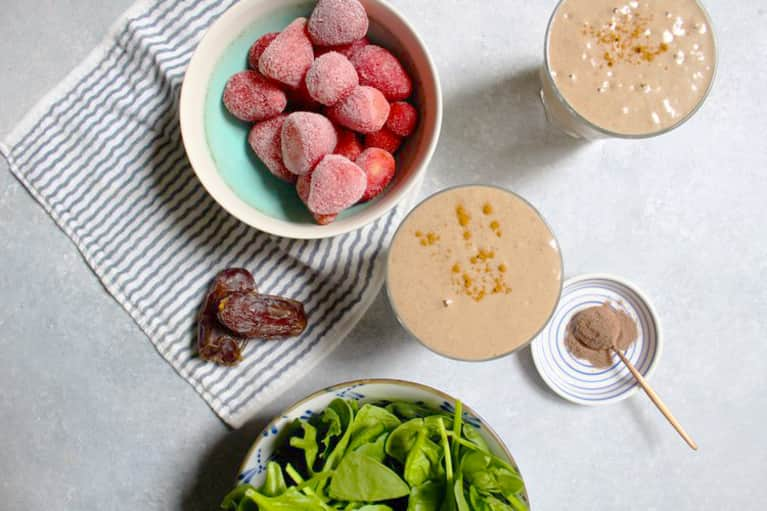 Makes 2 Servings
Ingredients
2 cups frozen Strawberries
2 cups Almond or Cashew Milk
1 Tbsp Navitas Organics Cacao + Greens Essential Blend
1 Tbsp Flax Seeds
1 Tbsp Navitas Organics Chia Seeds
2 Tbsp Almond Butter
1 Date, pitted
1 tsp ground Cinnamon
1 scoop of your preferred Navitas Organics Daily Boost
Combine all ingredients in a blender and blend on high until smooth.
Distribute between two glasses and enjoy!