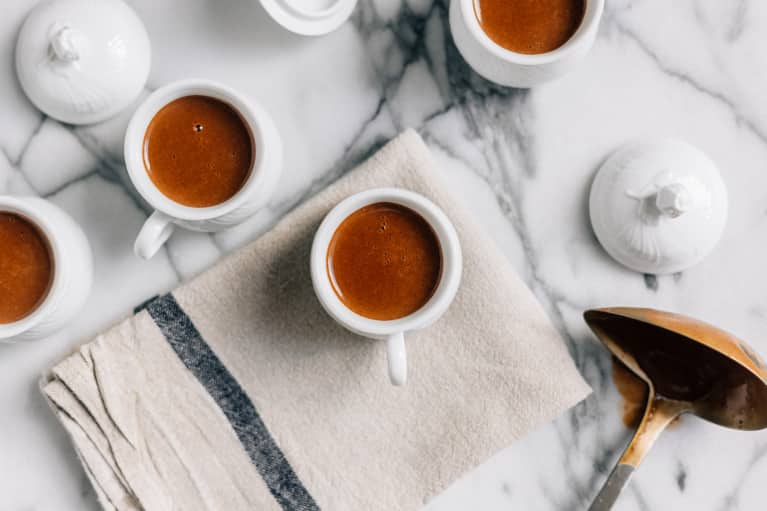 What's it like to start your day if you're mbg's food director, a yogi, or a food blogger/TV producer who wakes up at 3 a.m.? In this new series sponsored by
Quaker® Old Fashioned Oats
, nutrition and wellness enthusiasts let you in on their tried-and-true morning routines and all the habits that set them up for a feel-good day. Up today? Traveling celebrity yogi
Caley Alyssa
.
I've always been a morning person. In fact, my nickname growing up was Caley Bird—and we all know the early bird gets the worm. If I don't work out in the morning, it probably isn't going to happen that day. Being a morning person, for me, also means my productive working mind shuts down completely around 3 p.m. So, if you need me for anything, remember to reach out first thing! This is exactly why you'll typically find me eating dinner at 6 p.m. and in bed by 10 at the latest, especially if I'm traveling abroad.
And I travel A LOT. So it's vital to my functioning that I keep up a solid morning routine no matter where in the world I am teaching yoga. Absolutely nothing can come in between me and my morning routine—that time is sacred for me. My mornings set the tone for my entire day.
Wake up. Stagger to bathroom with fuzzy eyes. Start dry brushing. Not only is a dry brush small and easy to travel with, but it helps to wake me up and get me moving first thing. I start at my feet and work my way up to my heart, then add in my arms from my fingers to my heart. The back is always a struggle, but I do what I can. This ritual, along with chugging a massive glass of water, wakes me right up.
Time for a quick workout. I'm a trainer for an on-demand at-home fitness company, so I have access to a lot of content online, which is amazing if I'm traveling. Sometimes I'll do a high-intensity interval training workout, or if I'm feeling like I need some yoga instead, I'll jump on another platform. As a teacher, it's always nice to have someone else lead.
COLD SHOWER! It's not the most fun, and it makes the hair on my legs stick out, but it's a darn good way to wake my system up and get me feeling alert and ready for my day. I try to stay in there for about three to five minutes, raising my arms up so my underarms get the cold, too.
Then it's time for my skin care routine: wash, tone, serum, and moisturize. I take my time with this because it's something I enjoy doing. Sometimes I'll use my electrical facial device and do a little treatment for my face, ­depending on what I'm feeling like or if I need to clear any little pimples I acquire while traveling. For my body, I just use coconut oil or whatever lotion the hotel has on hand.
Meditation has become a huge part of my life in the past two to three years. I try to meditate twice a day—once in the morning and once in the evening around 4 p.m. So, now's about the time I sit my butt down on the bed and practice for about 20 minutes.
This is my favorite part of the day! Sometimes I'll put on little gel undereye masks or pads when I meditate if I have puffy eyes or dark circles from travel. I keep these in the fridge so they're cold and do an even better job of de-puffing.
I always travel with my multivitamin, a probiotic, and a coffee or hot cocoa. (Mix these two together and you've got yourself a delicious mocha). I love the ritual of having something warm in the morning: If it's not coffee, I'll have matcha or some sort of ginger/turmeric latte. This typically lasts me until early afternoon when I have my first meal. Breakfast, for me, is usually pretty light, if anything—like munching on a protein bar.
Since I'm on the road, I'm probably about to teach or film content somewhere. So, I'll review my class(es), make sure my playlist is all set, and that I've got whatever clothes I'll need for the day. Once I'm packed up, it's out the door and off to work!