Close Banner
Advertisement
This ad is displayed using third party content and we do not control its accessibility features.
paid content
 for

Building Blocks For Growing Strong, Healthy Humans
Image by ChildLife Essentials / Contributor
Parents really do it all. Not only are they tasked with managing their own well-being, but they're responsible for cultivating the physical and mental health of their little ones too. Growing strong, healthy humans requires constant tending to the building blocks of health and nutrition. We don't know about you, but we'll take all the help we can get.
These days, we're increasingly aware of just how important immunity is and how supplements provide the nutrients we need most. Naturally, we want the same for our children, but where do you begin, and who can you trust? A good starting point is understanding the building blocks of your child's health and how high-quality, natural supplements by ChildLife Essentials® play an important role. We know you're used to doing it all, but let us take the wheel for a moment!
Your kiddos can benefit from supplements as much as you do.
Our children need essential nutritional building blocks to support their growth and immunity. Unfortunately, that's not as easy as it used to be but remains as important as ever. Our children are exposed to hundreds of thousands of germs every day (a reported 13,987 germs live on a basketball in a school gym). Germ exposure is a part of building immunity but so are vitamins and minerals.
As modern parents, we have to be extra creative about keeping our kiddos healthy. A colorful plate of fruits and veggies is a good place to start (much to our kids' dismay), but supplements can step up where nutrition commonly falls short. We do our best, but recent studies show that 56% of children are eating meals of low nutritional value. Luckily, the pure and premium ingredients of ChildLife Essentials® make overall family health significantly easier. Here's what you need to know.
Strong immunity in today's world.
As adults, we understand how critical it is to equip our children with a strong immune system. Immunity is really the foundation of growing strong, healthy humans. Without our health, we can't get very far. You don't have to be an expert to build your child's immune system, but you do need to understand that the immune system is complex.
Our immune system requires an array of nutrients to fend off threats and keep us healthy. ChildLife® Elderberry Super-Immune SoftMelts™ provide a unique combination of immune-boosting ingredients in each tasty tablet for optimal immune support* including elderberry, vitamin C, folic acid, and Wellmune®. Together, these ingredients promote healthy immune system function while contributing to cognitive function and energy levels. Everything your little one needs to stay strong and active on the playground.
Digestion plays a role in immunity, too.
Healthy body, healthy mind.
We want our children to have a strong immune system so they can live meaningful, happy lives. Having a healthy mind alongside a healthy body is a key consideration. With kids spending more time than ever on a screen and simply growing up in a fast-paced world, our youngsters benefit greatly from cognitive support.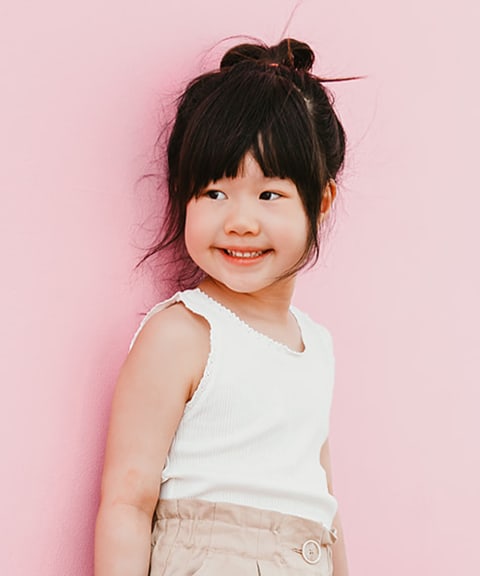 Image by ChildLife Essentials / Contributor
The ChildLife® Omega-3 DHA + Choline SoftMelts™ formula includes omega-3 fatty acids DHA & EPA, choline, and vitamin D3, all of which support overall health and development for healthy bodies and minds.* As parents, we'd do anything for our children to have high-functioning nervous systems and healthy mental development. Ingredients like DHA and EPA (fatty acids found in the brain) are a helpful place to start.
Parenting is a full-time job, but you're not alone.
We can't take away the inevitable challenges that our children will face as they grow up. But we can set them up for success by giving them the building blocks of health and nutrition. ChildLife Essentials® supplements benefit these building blocks with all-natural, gluten-free, non-GMO ingredients that we can feel confident about. Parenting asks us to give it all, all the time. When there's an opportunity to receive a little support, it's OK to take it!
*These statements have not been evaluated by the Food and Drug Administration. This product is not intended to diagnose, treat, cure, or prevent any disease.
Wellmune® is a registered trademark of Kerry Group.
More On This Topic
more Relationships
Advertisement
This ad is displayed using third party content and we do not control its accessibility features.
Advertisement
This ad is displayed using third party content and we do not control its accessibility features.