Inspo Alert: This Hygge Home In Vancouver Is A Green Oasis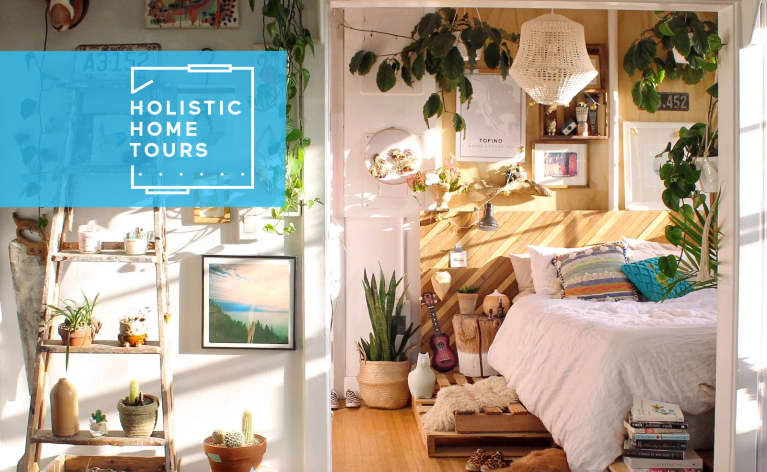 Brittany Shmyr's home in Vancouver, Canada, may be tiny, but it's packed with character. The outdoor adventurer has turned it into an extension of her travels—a bright and inspiring space that has relics from nature throughout. Read on for her top tips for making this winter your home's coziest one yet:
What are three words that describe your design philosophy at home?
Authentic, hygge, nostalgic.
How does your home change with the seasons?
The spring, as the days start to get longer, is the start of my home's renewal stage. I purge and start decorating with lighter textures and more colorful décor elements. I also love decorating with seasonal foliage and florals throughout the year. Instead of vase arrangements, I opt for garlands around windows, door frames, and headboards.
When fall and winter roll around, the natural light casts a cooler shade through my home, which I balance with the coziness of blankets, candles, warm lights, and a (newly added) electric fireplace for optimal coziness!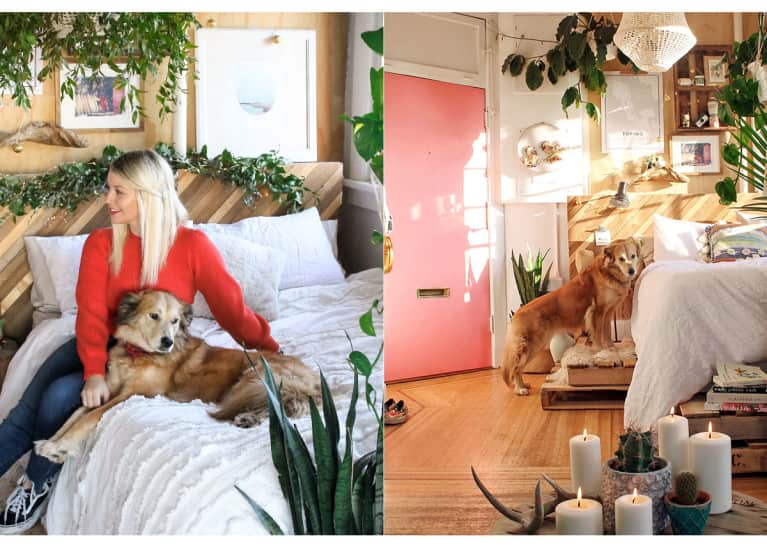 What are your top tips for decorating for winter?
The cozier the better! I trade in summer florals for eucalyptus, cotton branches, and sprigs of pine, fir, and spruce closer to the holidays. I also bring on the textured blankets, faux fur, fairy lights, forest-scented candles (my favorites being Spruce by P.F Candle Co. and for something sweeter, Oatmeal Cookie Boulangerie by Illume).
What's the biggest challenge of living in a small space? The biggest reward?
I swear one minute my home is spotless, and the next it's a disaster! There's nowhere to hide a mess.
The biggest reward? It's intimate and I love having my family and friends visit. It feels like a big slumber party. My home forces us to spend every single minute together, and I wouldn't change that!
What noises can be heard in your home? What smells?
I live in a heritage building from 1910. The hardwood floors are original and creak with every step. Those floorboards have so much history, and now I get to be a part of their story!
It rains a lot in Vancouver, and that fresh rain smell is one of my favorites.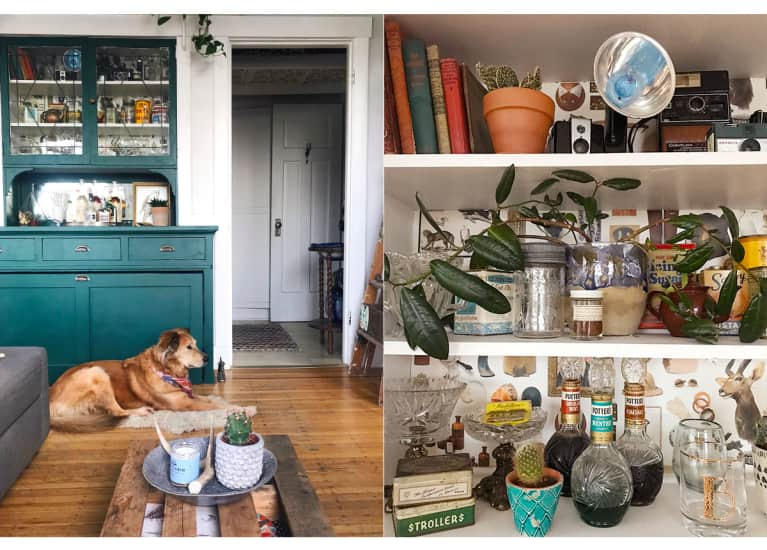 What's the most sentimental thing hanging on your walls, and what's the story behind it?
I have a map on my wall of Tofino—a town on the west coast of Vancouver that's one of my favorite places to escape the busy city and opt for a simpler life. It was on a grocery trip there that I met my dog Stella. She was hanging out in a shopping cart with her eight puppy siblings. Two men from the reserve were trying to get rid of them for $20 each. As much as I wanted to take her, I knew it would be crazy to get a five-week-old puppy while on a camping trip.
But I remember watching the men push the cart down a dirt road, and all of a sudden I thought, No way, my girl is in there! I took $20 out and ran after them and walked away with Stella. The map says, "Where I found you" with the coordinates of the grocery store on it. I'm reminded every day where I met my best friend—my furry little rock, as I like to call her.
How does your home relax you? How does it motivate you?
When creating my own sanctuary, I knew I wanted to bring the outdoors in. Plants and wood are main elements throughout my home. My love for the mountains and coastlines is displayed on the walls through photography, art, and found objects. In return, my home motivates me to seek out new adventures.
What's the best compliment you've ever received on your space?
Can I vacation in your home?