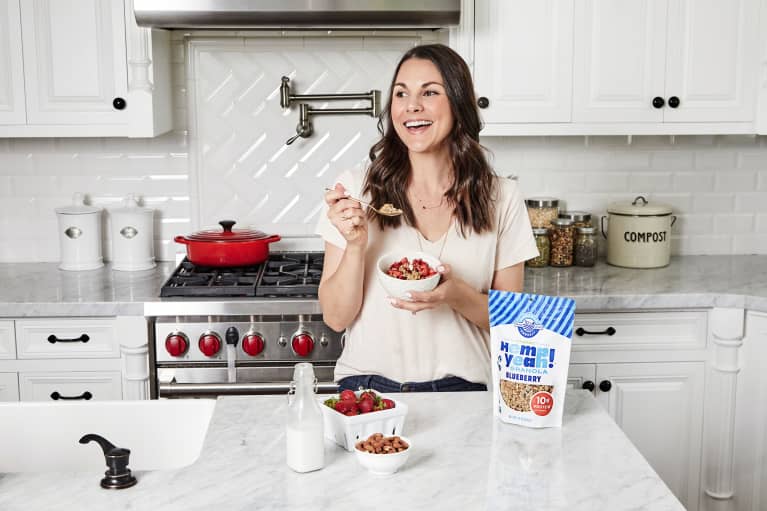 My morning routine used to be all over the place. Some days I'd wake up at 6 a.m. for a HIIT class, and some days I'd cook up homemade waffles while catching up on TV. I'd always been a morning person and enjoyed waking up earlyish, but I also loved the freedom of an unstructured start to the day.
That all ended when I became a mom.
Now, whether or not I've had a late night working or visiting friends, I wake up around 6 a.m. to a human alarm clock—my almost 1-year-old son.
Our mornings begin the same way every day. The first thing we do when we wake up is take our supplements (a postnatal multivitamin and algae oil for me, vitamin D for him). Then we nurse while I enjoy a cup of half-caff coffee with almond coconut creamer.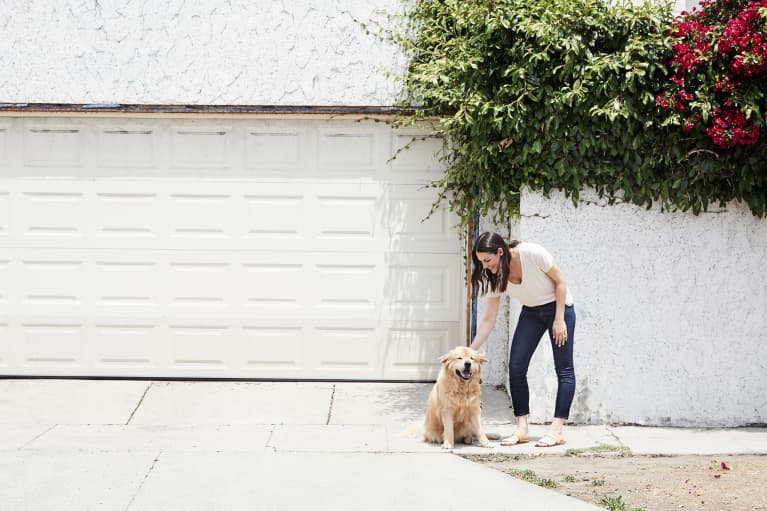 After we've both hydrated, we go for a family walk with our dog Mr. Chow to get a dose of natural sunlight, reset our circadian clocks, and get our blood pumping. On days that I have help, I'll go to a yoga, circuit training, or cardio dance class after our walk and enjoy a healthy breakfast when I get back.
Unlike the old days, all of this is preplanned the night before for a seamless, stress-free morning—especially breakfast.
An R.D.s breakfast secrets
I have a few go-to meals that I cycle through during the week. When I need something super speedy (like when I have an early morning meeting), I'll opt for a bowl of granola, nondairy milk, and fresh fruit. I love Manitoba Harvest's Hemp Yeah! Granola because it's a balanced breakfast that's low in sugar and easy to enjoy at home or on-the-go.
With 10 grams of plant-based protein, an ample dose of healthy fat, and organic whole grains, this granola provides everything you need to kick-start your day and keep you fueled until your next meal. I like to pair mine with fresh fruit and unsweetened organic nondairy milk to add even more plant protein and unsaturated fat or enjoy it on top of nondairy yogurt.
I also love making my Super Seed Oatmeal. It's quick and filling and can be customized for my husband, baby, or myself. And when I have a bit more time, I'll make my Vegan Gluten-Free Belgian Waffles. With just eight ingredients, these are surprisingly simple as well as super tasty. And for an extra hit of protein, I'll just top off both with a bit of Hemp Yeah! Granola.
It's much easier to follow through with positive habits if you're not winging it every day.
3 steps to becoming a morning person
In truth, I don't mind my new routine. Structuring my mornings (and evenings) to include a good night's rest, mindful movement, and delicious nourishment sets me up for a better day. If you're looking to revamp your routine to make the most of your mornings, here are my tips: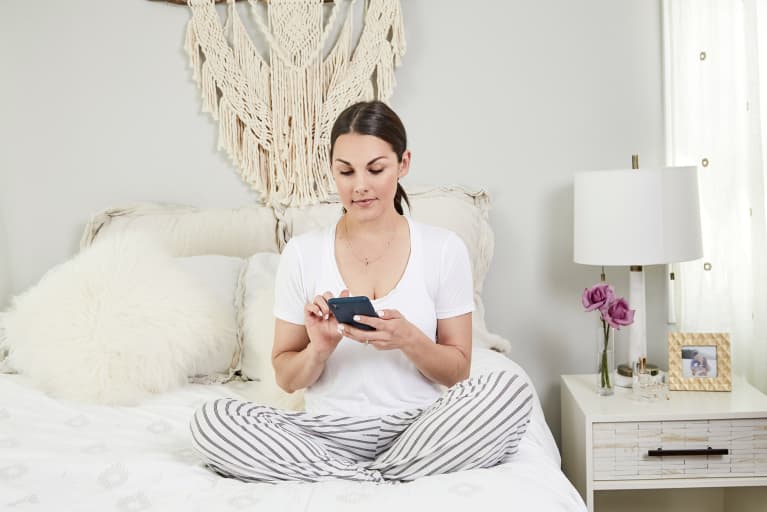 Have a plan. Sign up for a workout class in advance and have an idea of a quick, healthy breakfast you can make in the a.m. It's much easier to follow through with positive habits if you're not winging it every day.
Give yourself a little extra time. Set your alarm clock 10 to 15 minutes earlier than you need to get up so you don't find yourself rushing in the morning or using lateness as an excuse to bail on your plans. I know that exercise and a balanced breakfast will ensure that I am mentally and physically fueled for my day, so I prioritize those things in the morning, even if that means waking up a little earlier to fit in a workout or prepping food the night before to eat on the go. I make it happen.
Make it fun. Getting into a groove with a new routine can be hard, but what makes it easier is enjoying it. If exercising in the morning is your goal, pick something that actually sounds fun to you. For me on most mornings, my body isn't ready for an intense activity and I would rather ease into the day with something a little lower key, like a vinyasa flow.
The same goes for your meals. Trying to eat healthier in the morning? Don't force yourself to slug down a green smoothie if that's not your jam. Adapt the foods you already like to include more nutrient-rich components instead of focusing on what you think you should exclude from your meal.
For example, if you love yogurt parfaits, try replacing sweetened yogurt with an unsweetened nondairy alternative and adding chopped almonds, fresh blueberries, and plant protein-rich Manitoba Harvest Hemp Yeah! Granola for a balanced, filling meal.
What's your secret to a successful morning?