5 Things You Need To Know (August 14, 2018)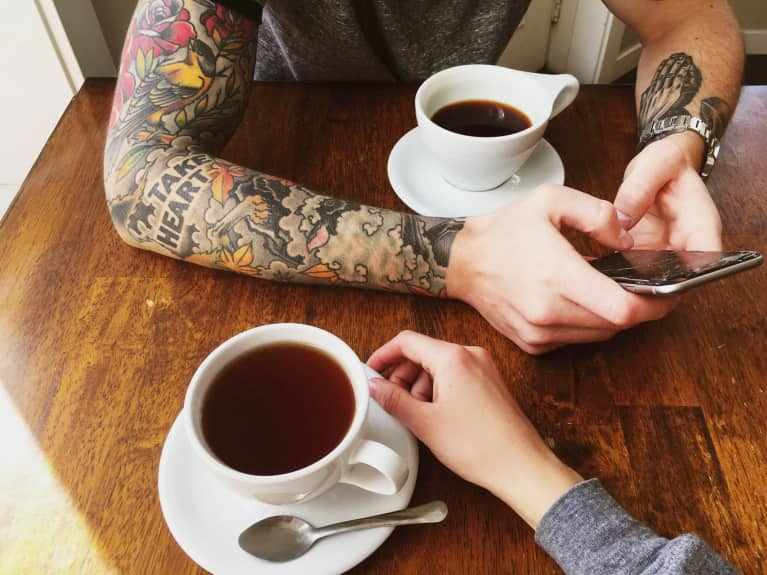 August 14, 2018 — 9:15 AM
1. Screen time does more than just affect our sleep.
A new study from the University of Toledo showed that blue light exposure is toxic to our eyes and can speed blindness. The study, which explains not just that blue light is bad for our eyes but exactly how it can lead to macular degeneration, will hopefully lead to new protective therapies. (University of Toledo News)
2. A jury awards $289 million in damages to a terminally ill man who says using the weed killer Roundup gave him cancer.
Dewayne Johnson, a former school district groundskeeper, believes repeated exposure to Roundup—the most widely used weed killer in the world—caused his non-Hodgkin's lymphoma, and a jury agrees. This is the first of thousands of cases awaiting trial against Monsanto, the company that produces Roundup, and it could set a historic precedent. (CNN)
3. The Human Cell Atlas Consortium is an organized community effort to identify every cell type in the human body for further research and disease prevention.
The leading scientist, MIT biology professor Aviv Regev, was part of a research team that discovered a sequencing technique that allowed scientists to gather information about cells at an unprecedented rate that, for the first time, seemed like it was fast enough to allow them to go through all of the cells in the human body. The Cell Atlas has raised $200 million in funding so far, which is certainly smaller than the $3 billion Human Genome Project, but the benefits could be just as effective. Early work is showing promise for improved treatment of cystic fibrosis, and there's potential for asthma, cancer, and much more. (NPR)
4. Yet another reason to seek treatment for depression when you need it.
According to a new study, when teens receive treatment for depression, their parents' mental health often improves too. It makes sense when you consider that depression affects entire families, and previous research has shown that the inverse is true as well: When parents seek treatment for depression, their kids tend to benefit. (NPR)
5. To call it cancer, or not to call it cancer?
It's a question the medical community is mulling over right now, and there's a strong case to remove the word "cancer" in low-risk conditions. Some non- or slow-growing cancers like papillary thyroid cancer, ductal carcinoma in situ, and localized prostate cancer may never cause harm if left undetected, so some experts argue that labeling the instance as cancer can do more harm than good: The high emotional distress from a cancer diagnosis, for example, motivates patients to pursue more aggressive, invasive treatment than what's actually necessary. (BMJ)