The 7 Best White Noise Machines To Put You To Sleep: Our Reviews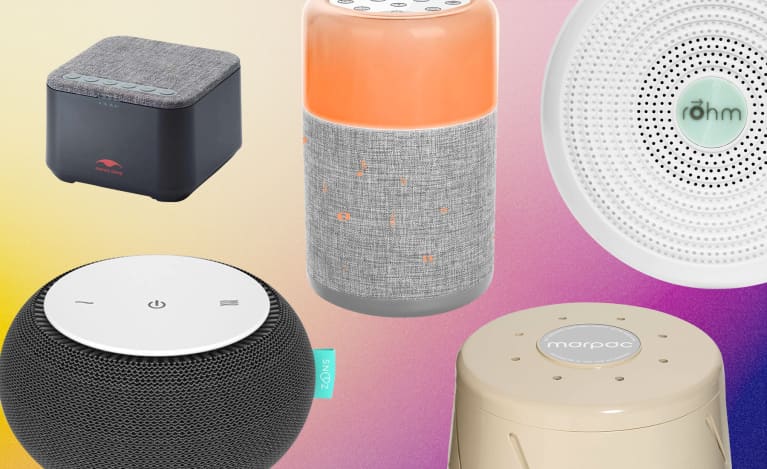 Our editors have independently chosen the products listed on this page. If you purchase something mentioned in this article, we may
earn a small commission
.
White noise machines have become a very popular tool for those needing an improved night's sleep. Perhaps it's because sleep issues have become such a troubling epidemic among adults: The National Sleep Foundation estimates that anywhere from 50 to 70 million Americans suffer from chronic sleep disorders or intermittent sleep problems. If this sounds like you, white noise just might be your answer.
If you need a short recap, white noise is a fuzzy sound created by blending together all the frequencies you can hear together. This sound is shown to have a few benefits, including improved sleep, reduced stress, improved focus, and more. Here, the best options on the market.
SNOOZ White Noise Sound Machine
For your eco-friendly option, this stylish sphere uses much less energy than your other sleeping machines. That's because the white noise actually comes from a spinning fan inside that creates real full-spectrum sound without blowing air (key in cold temps). But don't mistake this for low-tech: Download the app to control the volume and schedule.
White Noise Sound Machine, SNOOZ ($79.99)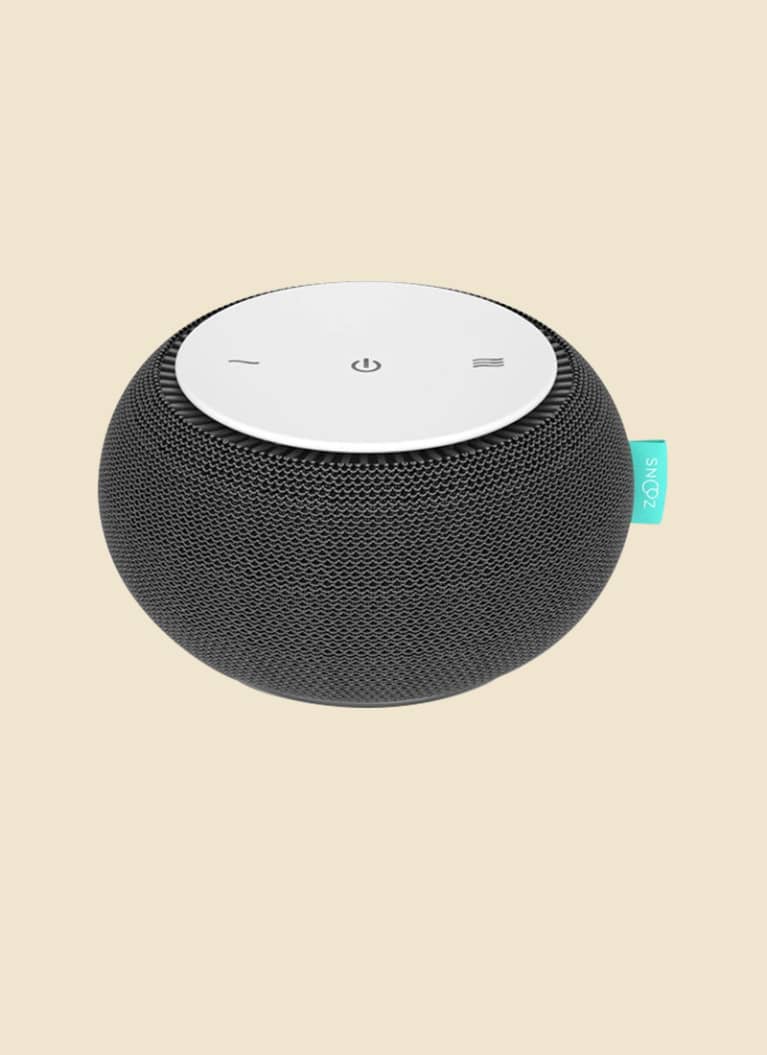 mindbodygreen
Manta Sleep White Noise Machine
For those who want variety: This creates more than just white noise frequencies. In fact, there are 40 different tracks you can listen to—all deeply soothing. Try switching it up with the sounds of a campfire for a cozy night in or chirping birds come morning.
White Noise Machine, Manta Sleep ($49.99)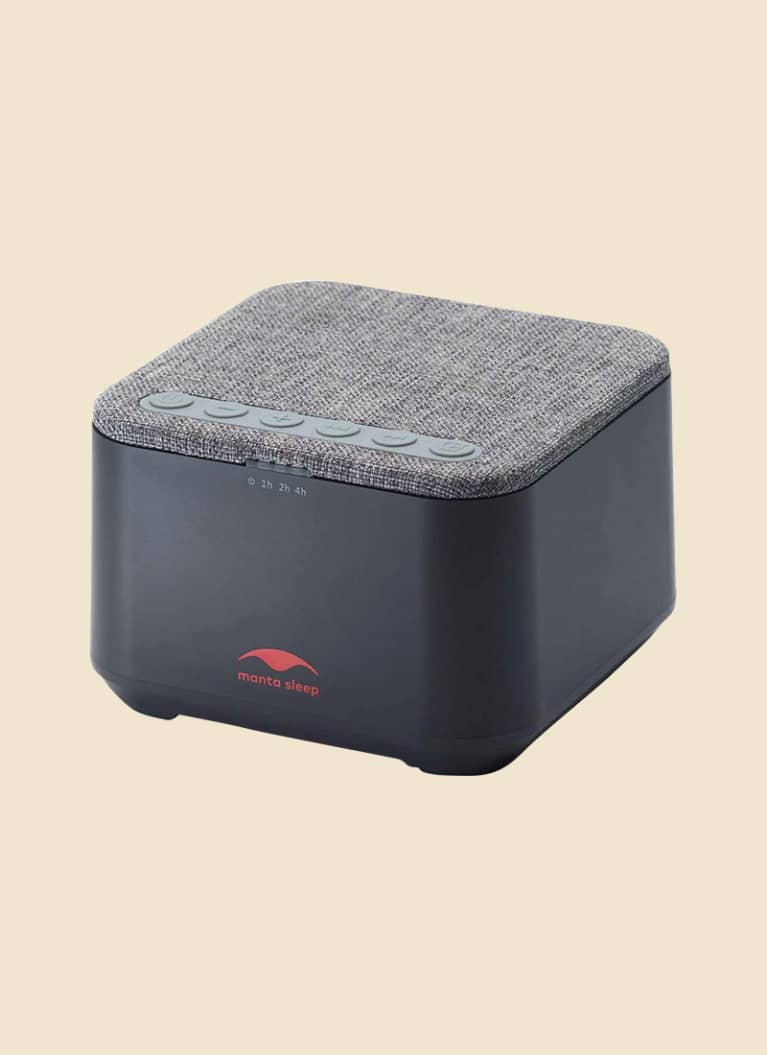 mindbodygreen
Marpac Rohm Portable White Noise Machine
This easy-to-use, portable machine creates a peaceful space anywhere (it even comes with a lanyard to easily hang it up). Carry it along to your office, in your kid's room, or your reading nook if you want to drown out any distractions.
Portable White Noise Machine, Marpac Rohm ($29.99)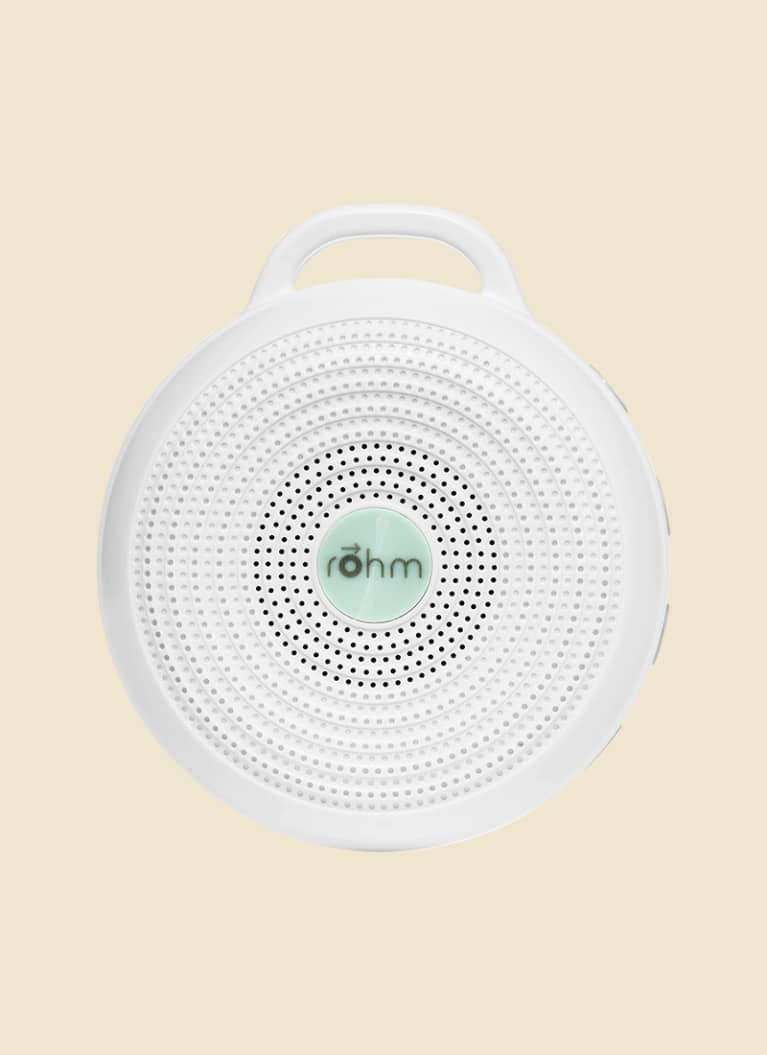 mindbodygreen
iHome Zenergy Portable White Noise Sleep Therapy Machine
This doubles as a tool to help you fall asleep as well as Zen out during meditation. It has 12 different, highly curated sound settings—eight of which are white noise tones designed to reduce tension while falling asleep. But it also comes with a mode that follows the 4-7-8 breathing method, which is often used in meditation.
Zenergy Portable White Noise Sleep Therapy Machine, iHome ($39.99)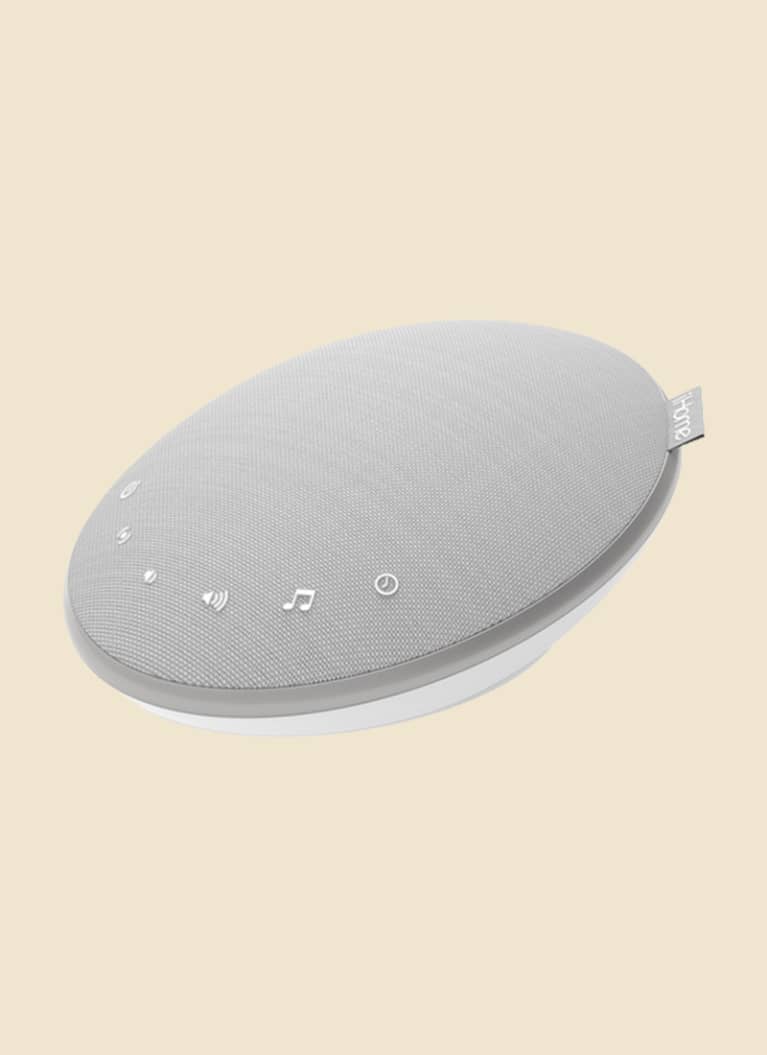 Marpac Classic White Noise Machine
We'd be remiss not to include the original model: Invented in 1962, this fan-based white noise machine is a bestselling classic for a reason. The ambient noise (technically speaking, the brand notes, they're using "pink noise" even if the name suggests otherwise) has been putting people to sleep for decades. Buy it once, and it lasts, too.
Classic White Noise Machine, Marpac ($44.95)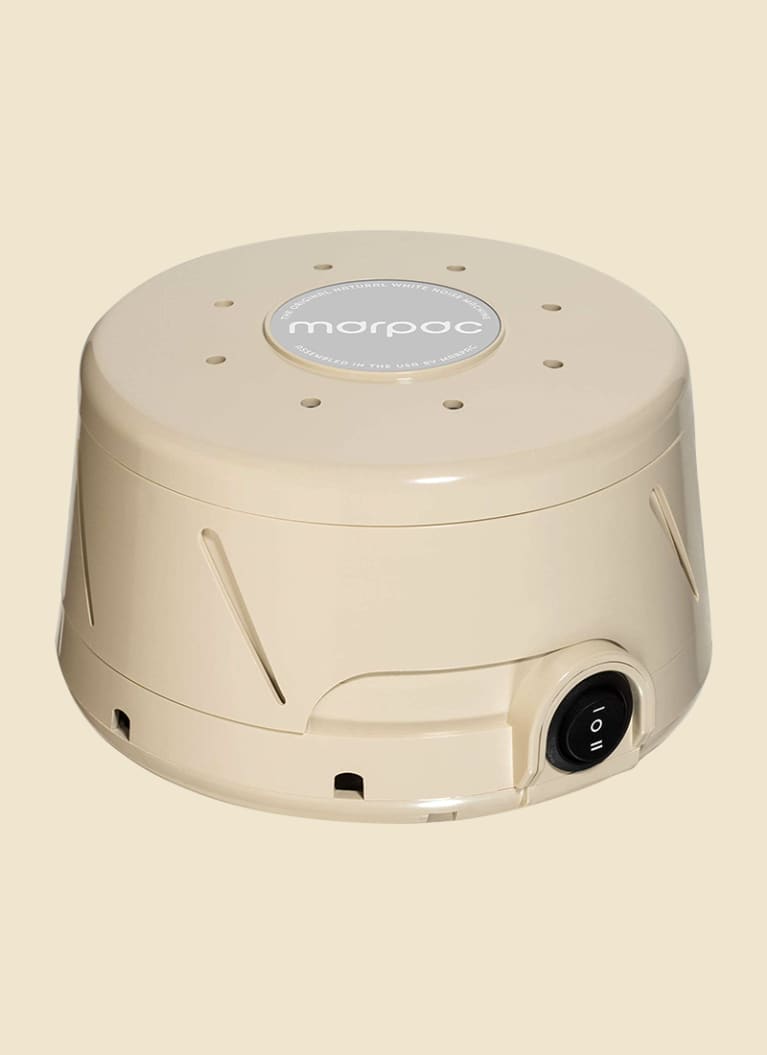 mindbodygreen
FitFirst Portable White Noise Machine
With a colorful light atop, this will not only create a soothing sound space—but it will create a soothing space aesthetically, too. Keep it on your kid's favorite color for their nightlight or set it to a warm golden tone to read before bed.
Portable White Noise Machine, FitFirst ($39.99)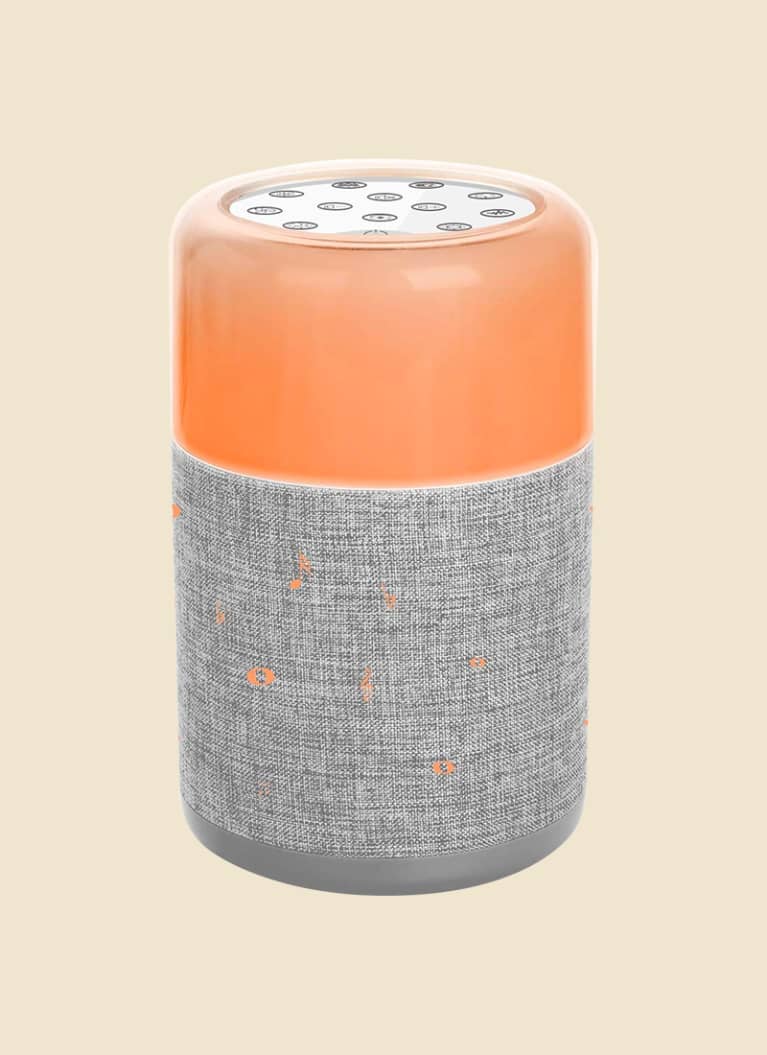 mindbodygreen
Douni Sleep Sound Machine
Not only is this faux wood cover very aesthetically pleasing (it's just made for a millennial's Instagram-worthy apartment), but it comes with 7 white noise functions, 7 "fan" functions, and 10 nature sounds. Plus, it comes with a headphone jack, so you can use it without disturbing anyone around you—which could come in handy for open offices or the like.
Sleep Sound Machine, Douni ($35.95)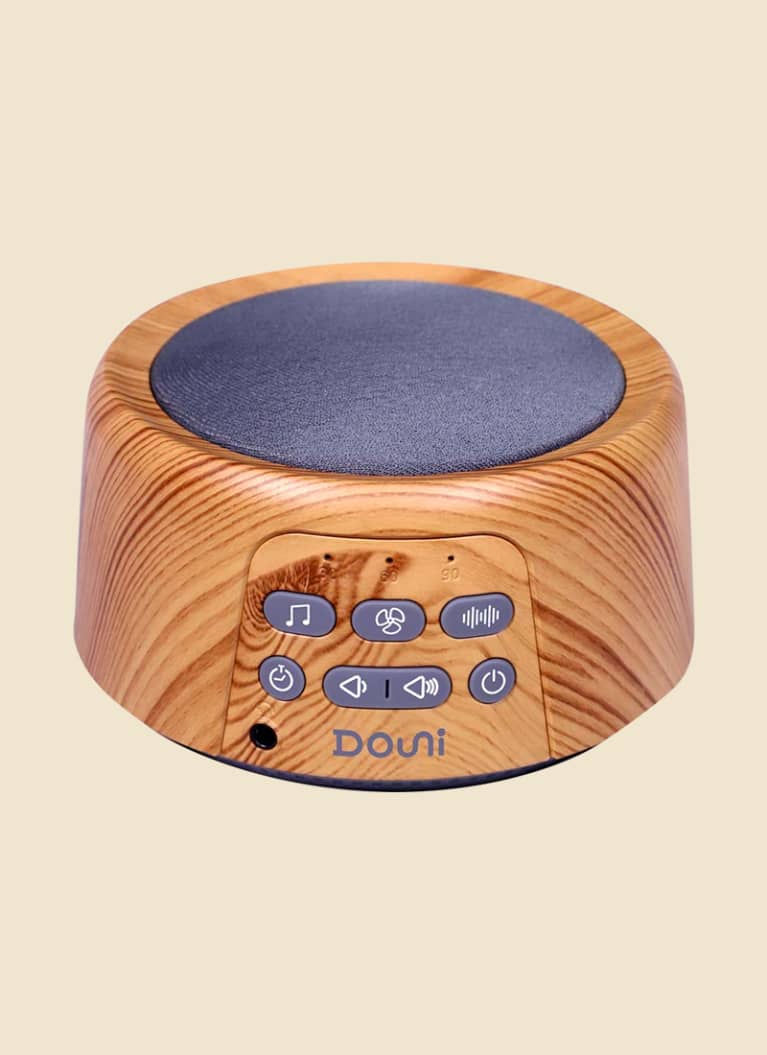 mindbodygreen