We Tried All The Turmeric Milks & These Are The Best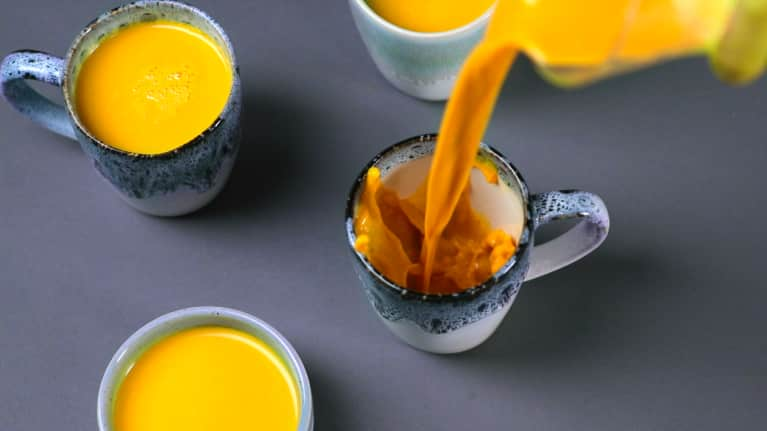 Our editors have independently chosen the products listed on this page. If you purchase something mentioned in this article, we may
earn a small commission
.
It's no secret that the wellness world is obsessed with turmeric, and for good reason: It's well-studied for its anti-inflammatory properties. While you can easily make your own turmeric latte, it's nice sometimes to reach for a ready-made golden milk, and many of the blends on the market these days include additional superfood ingredients like stress-reducing ashwagandha or gut-healing collagen. We tried everything on the market today, and these were the five best. We'll also tell you where to buy them all.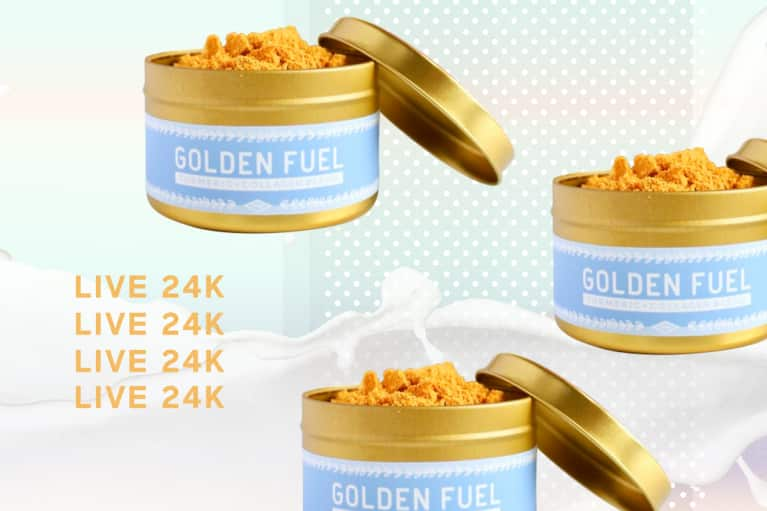 Developed by a fitness influencer based on the blend she used to heal her own inflammation and gut, Live24K contains organic turmeric, coconut milk powder, black pepper, cinnamon, ginger, vanilla, salt—and a heaping dose of gut-healing collagen. Testers loved that this one was essentially a full latte in a glass—the coconut milk powder makes it creamy, and the collagen adds a hefty viscosity, especially if you use a blender when you make it. This blend was spicy, and the coconut milk powder adds a subtle sweetness. Speaking of sweetness, this is the only blend with absolutely no sweetener, so you can completely control what type and how much you'd like (if any at all). $29 for one tin (12 to 16 servings).
DONA Turmeric Concentrate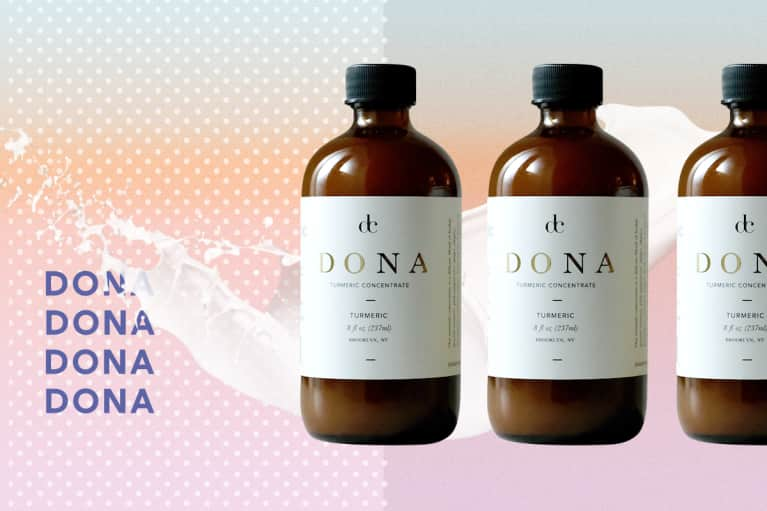 From the makers of the famed chai concentrate, this liquid concentrate is added to your milk of choice to make a warm or cold turmeric milk. It had the most sophisticated, complex flavor of any of the blends we tried, likely due to the inclusion of spices like pink peppercorn and lemongrass. According to the company, "each cup has 3 grams of turmeric—the recommended wellness dosage —and just enough black pepper to activate the full benefits of the turmeric root." The only downside? This is the only blend that contains cane sugar—a small amount, but enough to dissuade if you're avoiding that. $13 for one 16-ounce bottle (4 servings).
REBBL Turmeric Golden Milk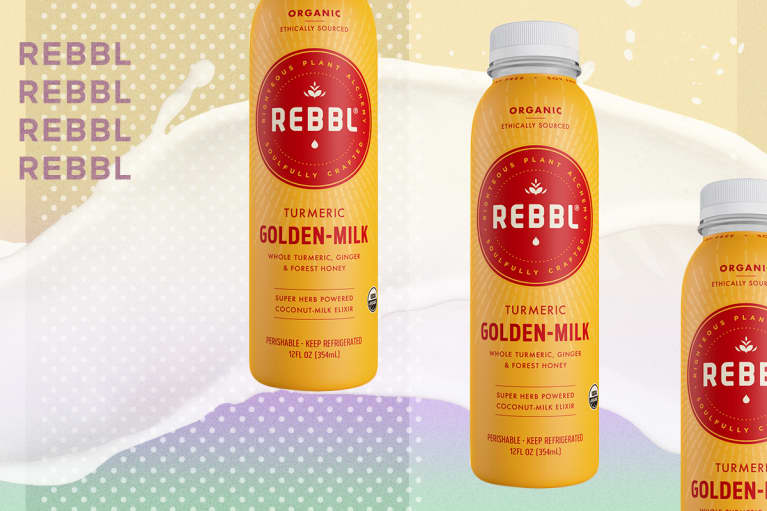 The REBBL blend is a bright, brilliant yellow color and a thinner texture than most of the drinks. "It's the sweetest blend," one of our testers noted, "and it has the most powerful flavor." Testers loved the honey flavor, and one said that it "tasted like what turmeric lattes should taste like—sweet, warm, spicy, and comforting." It contains coconut milk, turmeric, ginger, vanilla, honey, acacia fiber, black pepper, cardamom, stevia, and something called quillaja extract, which is a natural emulsifier. We loved this one as a midday pick-me-up, with its bold flavor and less-filling nature. $3.99 for one 12-ounce bottle (1 serving).
This is a powdered blend that you mix with warm water or milk. Gaia Herbs is renowned for their herb sourcing (they're primarily a supplement company), so you know what you're getting is high-quality, and the ingredients themselves are amazing—organic turmeric, black pepper, and cardamom sweetened with a bit of dates. Testers also loved the inclusion of ashwagandha, an adaptogen renowned for its stress-reducing capabilities. The blend is a bit spicy, very earthy from the turmeric; overall, very grounding and comforting (one tester mentioned she loves adding cinnamon). $12.34 for one 3.7-ounce jar (30 servings).
Pressed Juicery Golden Milk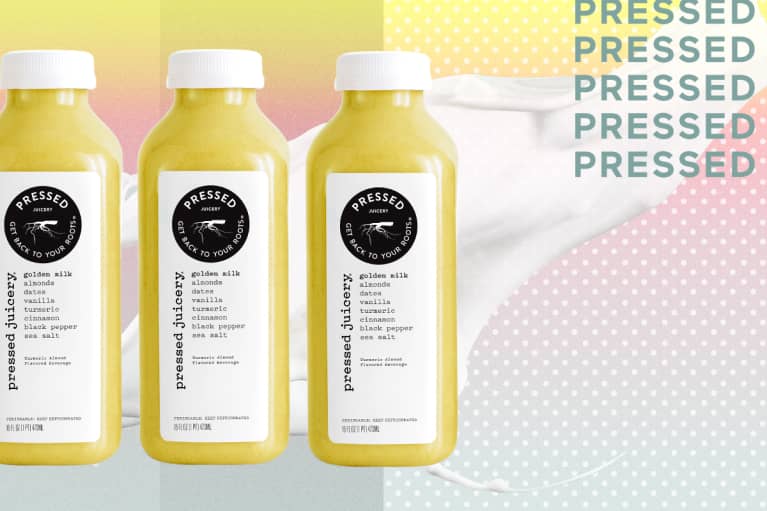 One of the two ready-to-drink bottles we tried, this version, from juice brand Pressed, contains turmeric, almonds, dates, cinnamon, black pepper, and salt. Testers loved how thick this one was—"it's like a meal-replacement shake," one of them said, while another noted that it felt the most substantial of the bunch. Indeed, by blending in whole almonds (rather than using filtered almond milk), this bottle was able to have quite a bit of protein and healthy fat. The flavors are more subtle in this one; it's much less spice-forward. Another consideration? The ingredients are high-quality but not organic. $8 for one 16-ounce bottle (2 servings).