Nighttime should be a time to wind down, not just for our minds but for our skin as well. By setting aside just 10 minutes, you can turn a whirlwind day into an easy-breezy evening. It's not about doing all of the steps flawlessly (but please see No. 1, and don't go to bed without cleansing!), it's about finding what works for you and sticking to it. Here are some options to get you started:
1. Remove all makeup, SPF, etc., with a good cleanser.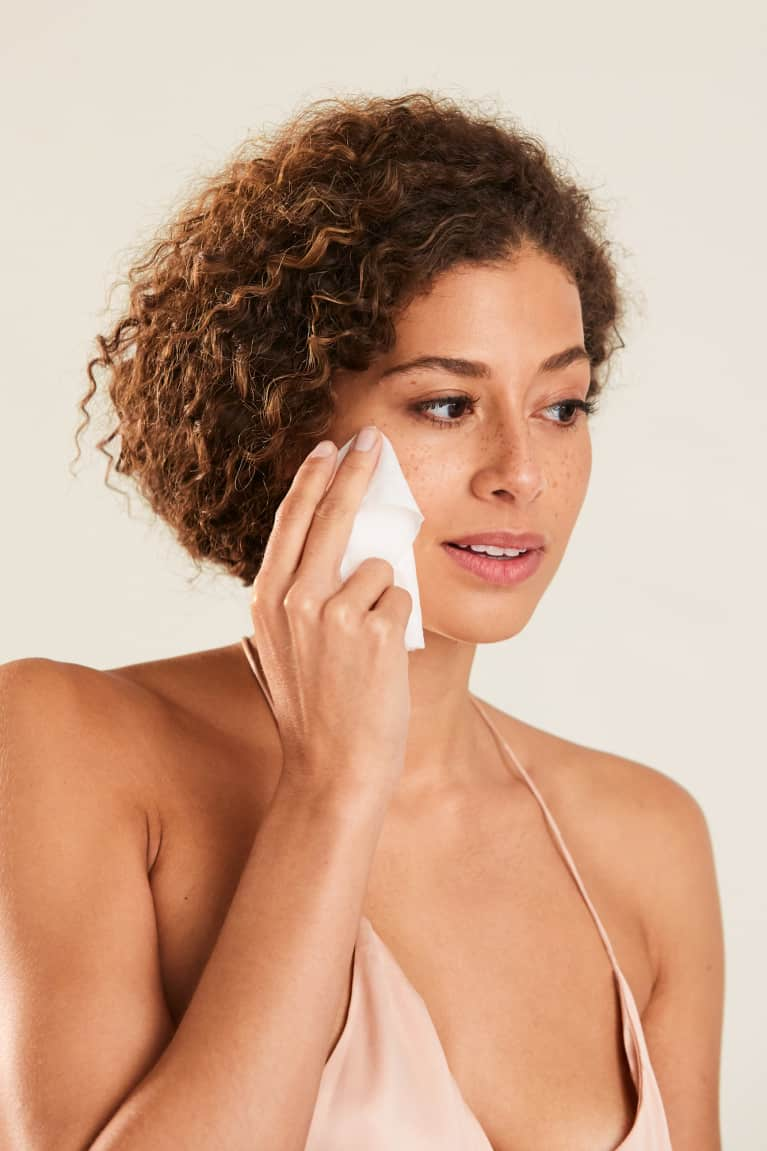 Summer is a time of leisure and fun in the sun. This is important! But so is making sure you've thoroughly cleansed your face in the evening. If you wear SPF every day or had a beach day, consider adding an oil cleanser to your routine. Oil cleansers dissolve persistent makeup, stubborn sunscreen, and excess oil and sweat. Follow it with your normal cleanser. If that's too complicated, try using Burt's Bees Sensitive Facial Cleansing Towelettes with Cotton Extract. Keep them by your bedside table, and give your face a swipe before falling asleep. These cleansing cloths are gentle on sensitive skin and remove makeup quickly and easily without rinsing.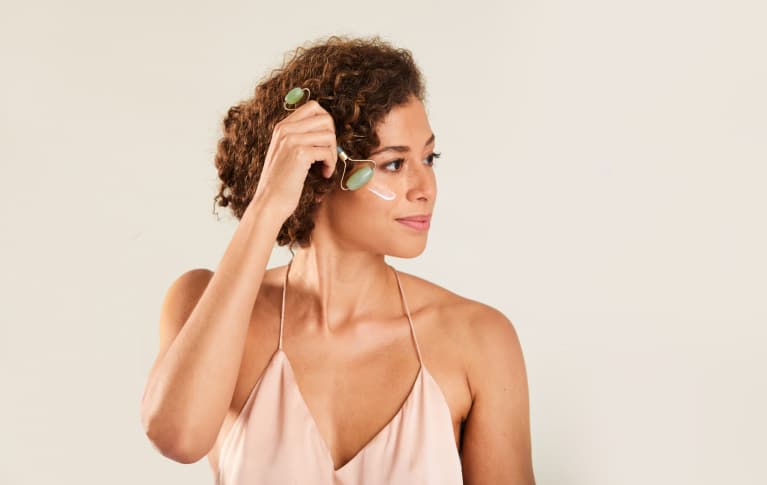 Because you're outside more than usual in the summer (all it takes is a few minutes of strong sun exposure to make a difference on your skin), it's important to keep your skin as strong as possible. Summer probably isn't the time to use an intense chemical peel, laser resurfacing, or a super-strong exfoliator because they weaken the skin. Instead, gently exfoliate your skin one or two nights a week using products that contain fruit acids and enzymes like papaya and pineapple.
3. Spritz a hydrating, alcohol-free toner.
Many people skip this step because they've used astringent, alcohol-infused toner in the past and don't think of it as another chance to hydrate the skin. Try one that doesn't have drying alcohol with a scent you love—it feels great, can have aromatherapeutic qualities, and can make a huge difference for dry or sensitive skin. Pro tip: Put it in the fridge for an extra burst of freshness.
4. Give yourself a moisture surge.
5. Massage the "tired" away.
After moisturizing, give yourself a little massage. It takes only two minutes and can help drain excess lymph from your face, which feels good, depuffs, and gives your skin an undeniable glow. Using your index and middle fingers, apply very light pressure, and run them over the contours of your face: around your eyes; under your cheekbones, forehead, the nasolabial folds ("smile lines"); and along the jaw moving outward from the center of the face. Then go back to these areas and move along the same lines but tap your face gently. It may seem counterintuitive, but lymph is only moved by gentle movements. Apply too much pressure and you'll be into the muscle layer, so keep it moderate to light.
6. Relax with a cooling eye mask.
This feels wonderful after a long day of looking at screens, when it's warm, if you've been crying, and just in general. Put a few ice cubes in plastic bag, grab a face cloth, and set up your favorite relaxing meditation, podcast, or playlist. Lie down, layer the face cloth over your eyes, and the ice cubes on top. If the temperature feels intense, fold the face cloth in half to add an extra layer between your skin and the ice cubes.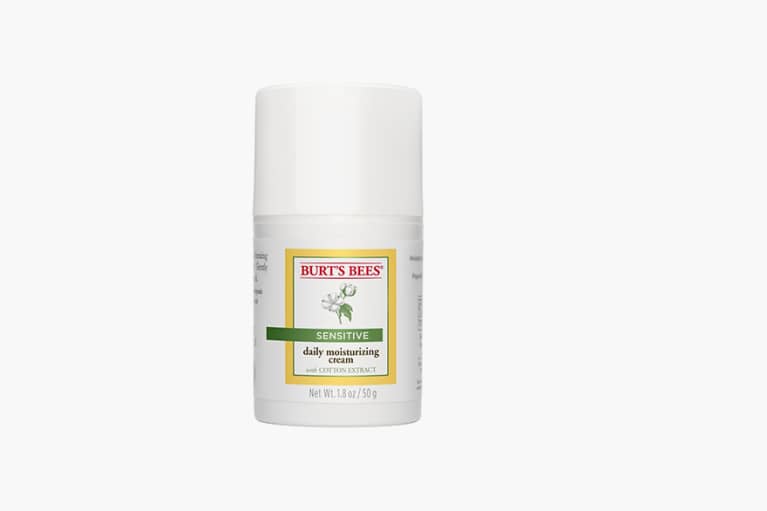 Burt's Bees Sensitive Daily Moisturizing Cream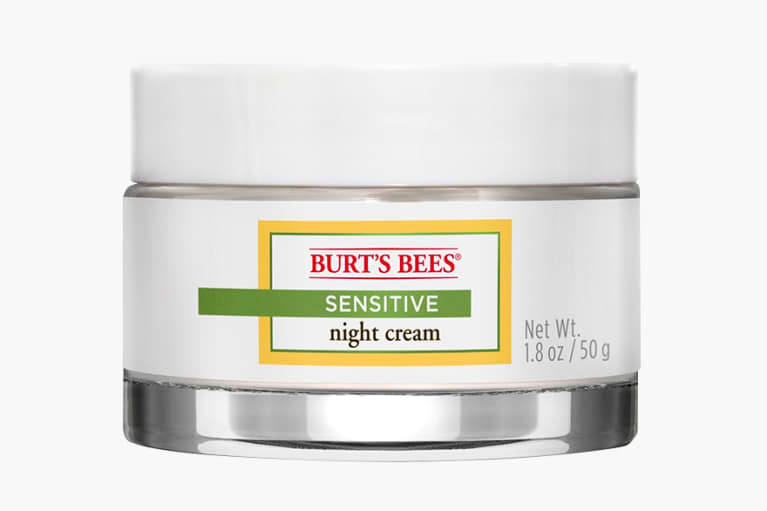 Burt's Bees Sensitive Night Cream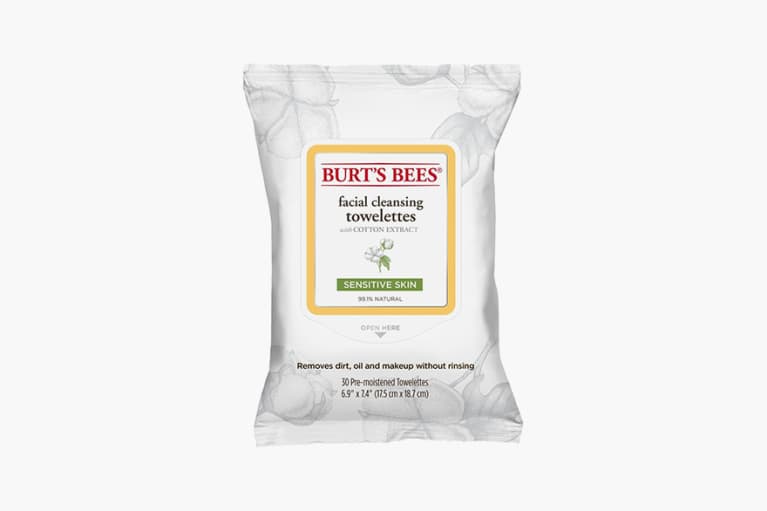 Burt's Bees Sensitive Cleansing Towelettes with Cotton Extract