The Secret To Making Everything You Cook Healthier & Way More Delicious
Contributing Food Editor
By Liz Moody
Contributing Food Editor
Liz Moody is a food editor, recipe developer and green smoothie enthusiast. She received her creative writing and psychology degree from The University of California, Berkeley. Moody is the author of two cookbooks: Healthier Together and Glow Pops and the host of the Healthier Together podcast.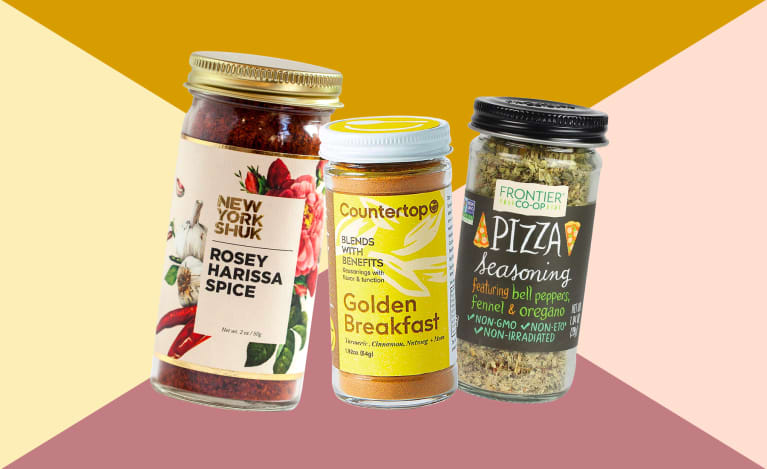 Our editors have independently chosen the products listed on this page. If you purchase something mentioned in this article, we may
earn a small commission
.
Spice blends are one of the easiest ways for home cooks to add a ton of flavor and health benefits to even the simplest of dishes (bestselling cookbook author and professional chef Anna Jones
even cites them
as one of her favorite flavor builders). From sweeter dishes to spicy or savory ones, these are the spice blends you should keep on hand to make everything you eat taste like it came from a high-end kitchen, even though you whipped it up in five minutes flat.
Bragg Sprinkle Herb and Spice Seasoning
This is a really unique blend that I use as an all-purpose flavor builder. Made by health food company Bragg (you might be familiar with their apple cider vinegar), this blend contains 24 herbs and spices, including said apple cider vinegar, rosemary, onion, garlic, lemon peel, turmeric, and more. Basically, if I'm making something savory and it tastes kind of bland, I add this to it. My rice is boring? In goes the Bragg. Salad dressing lacking punch? Bragg it up. Soup not quite living up to my standards? A sprinkle of Bragg will fix that. Because it's salt-free, you can be liberal with the amount you use and build tons of flavor fast. Bragg Sprinkle Herb and Spice Seasoning ($7.97)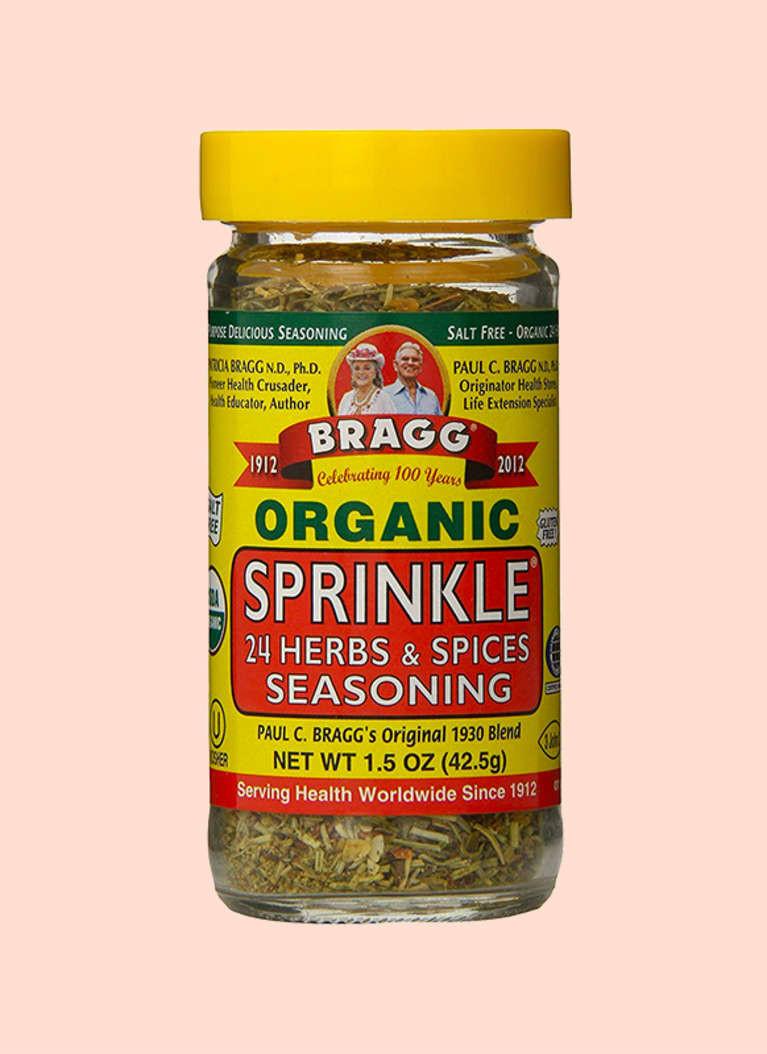 mbg creative + custom
Simply Organic Southwest Seasoning
While this is called Southwest Seasoning, I use it to elevate any Mexican-type food I might be making, which, yes, often is very Americanized and doesn't resemble "authentic" Mexican food at all. It's a mix of smoked paprika, which immediately adds a beautiful umami-filled subtle spice, cumin, garlic, onion, cayenne, and more. It's also not too spicy—the amounts of garlic and onion powder mean that it actually adds a savory, flavorful punch to foods more than simple heat. I use it as a taco seasoning (many taco seasonings have added fillers and flavors I try to avoid, so this makes a perfect simple swap), to add "oomph" to enchilada sauce, to season tortilla soup or chili, or when I'm making veggies for fajitas. Simply Organic Southwest Seasoning ($9.92)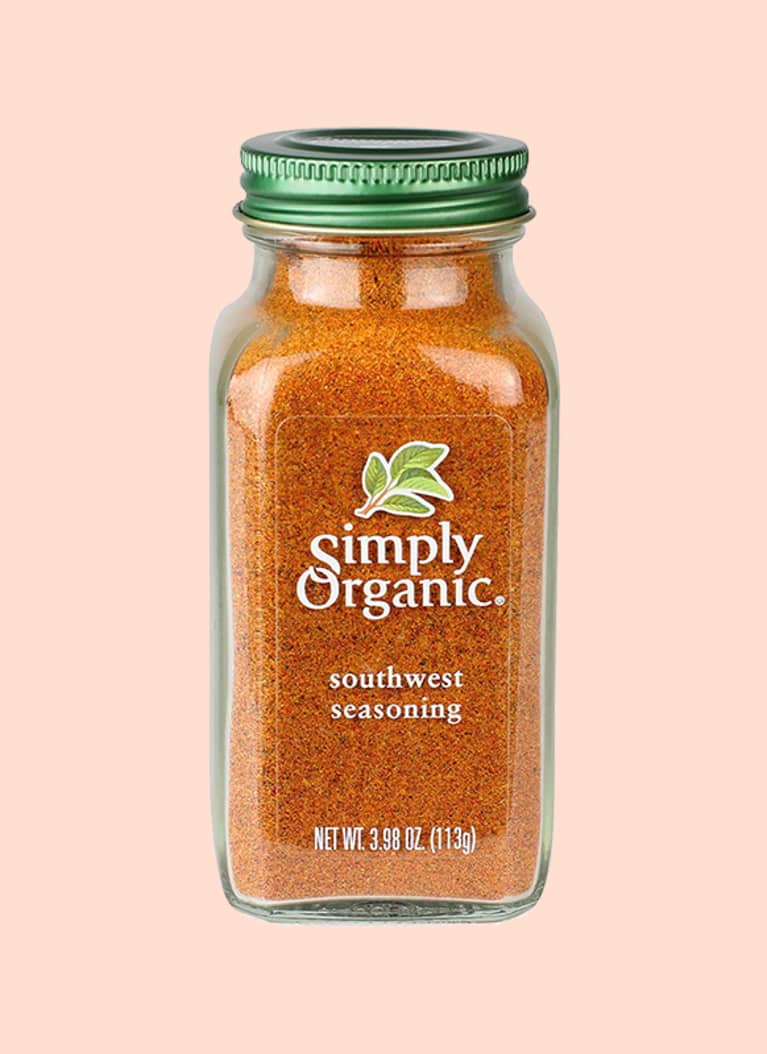 mbg creative + custom
New York Shuk Rosey Harissa Spice
Harissa has become more common in recent years, but often it only comes in paste form, which can be frustrating when you only want to use a little bit (and the rest just goes bad in your fridge). I love to keep this dry spice blend on hand, which delivers all of the flavor impact of the paste, in a more convenient pantry form. If you need to make a paste, simply mix a bit of it with olive or avocado oil until it reaches your desired consistency. This version has rose petals in it, which adds a subtle floral sweetness to the mix of chili peppers, a can't-put-your-finger-on-it flavor that will make people think you used hundreds of ingredients and complex cooking techniques to create that depth of flavor. You can use it as a seasoning for veggies; to make eggs taste out of this world; to add depth, spice, and interest to pasta sauce; and in salad dressing (it works especially well with shredded carrots). New York Shuk Rosey Harissa Spice ($9.95)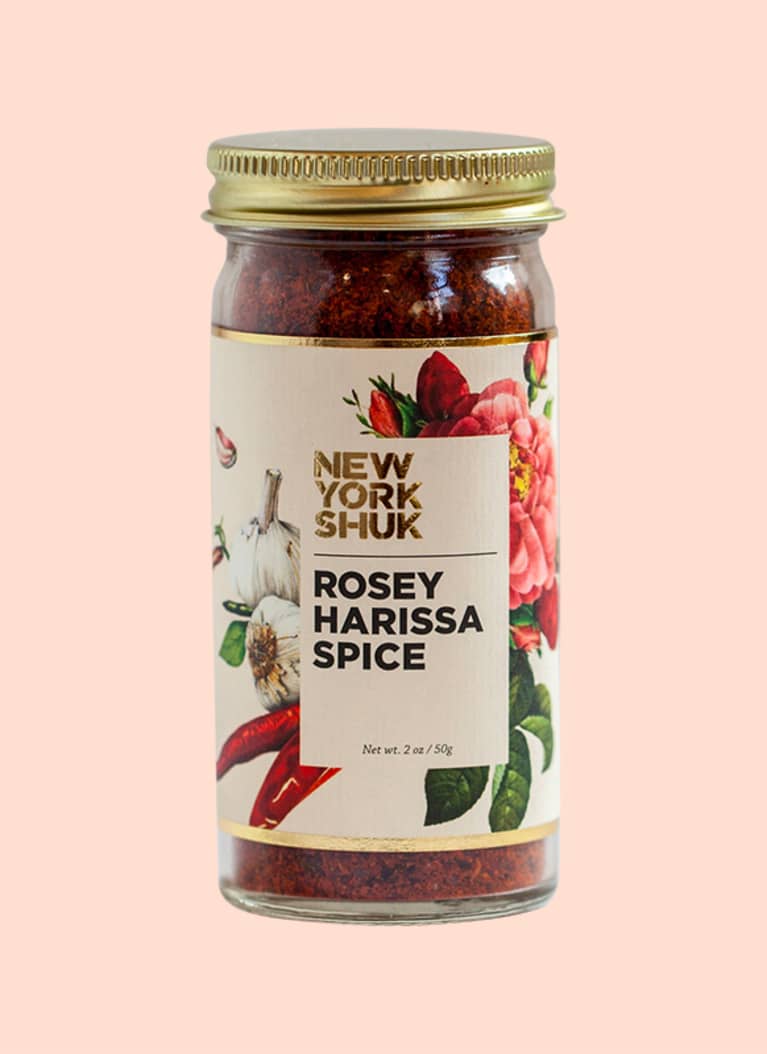 mbg creative + custom
Countertop Golden Breakfast Seasoning Blend
Countertop is a niche brand that uses ayurvedic principles to create seasonings that are functional and delicious. Their Golden Breakfast blend is based loosely on golden milk, and has a blend of vanilla bean, cardamom, cinnamon, cocoa, ginger, and turmeric. It's faintly sweet, gently warming, and spiced, though not spicy at all. Beyond its obvious health benefits (all of those polyphenol-rich spices, including turmeric, pack a punch!), this is a perfect blend to add complexity and interest to any dish that veers in the sweet direction. It's delicious in smoothies, mixed into nut butter, sprinkled on oatmeal, or even cooked in a bit of ghee with some sliced apples, for a delicious, comforting dessert. Countertop Golden Breakfast Seasoning Blend ($5.25)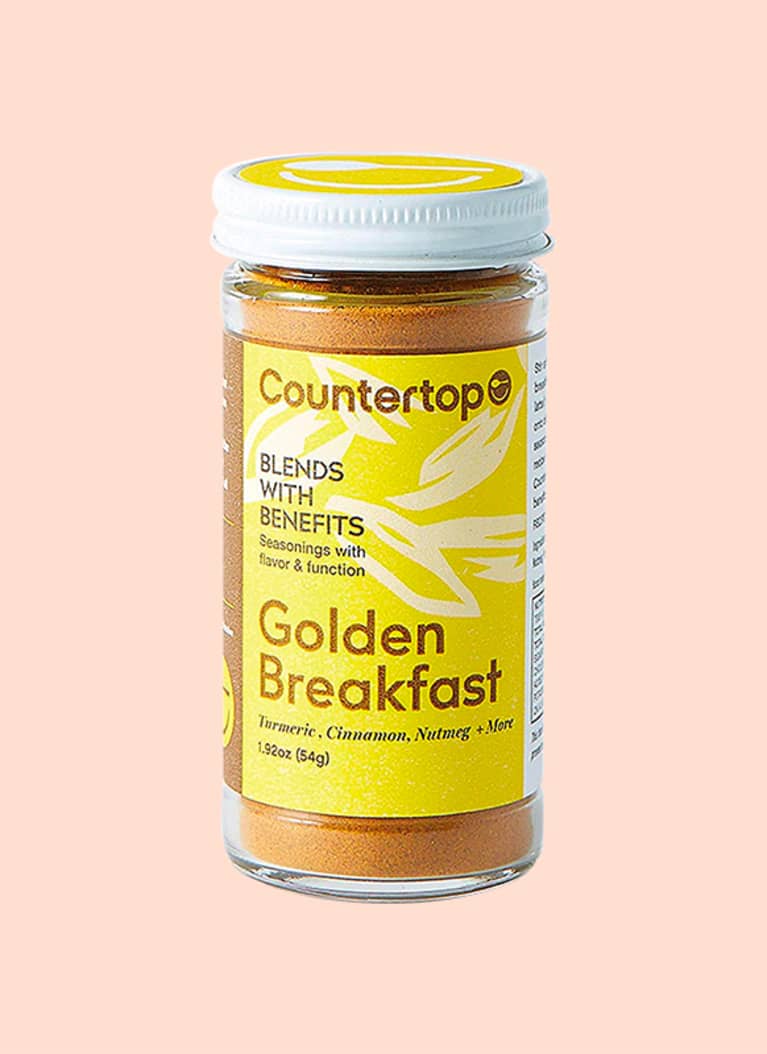 mbg creative + custom
Frontier Co-Op Pizza Seasoning
This blend of onion, bell pepper, fennel seed, oregano, garlic, basil, chili peppers, parsley, thyme, marjoram, and celery was made to elevate pizza to the next level—and it definitely does that—but I use it as my go-to all-things-Italianish blend. It's great in most pasta sauces, to add an herby, Tuscan-countryside vibe to scrambled eggs or roasted potatoes, or to make a white bean and tomato stew. The blend is just the right amount of sweet (from the fennel and basil), herby (from the thyme and parsley), and savory (that onion and bell pepper adds a heady umami punch) to elevate anything it touches. It's salt-free, so you can use it liberally, and it's not at all spicy—just packed with fresh-picked flavor. Frontier Co-Op also has some of the best prices for all-natural, non-irradiated spice blends around. Frontier Co-Op Pizza Seasoning ($2.67)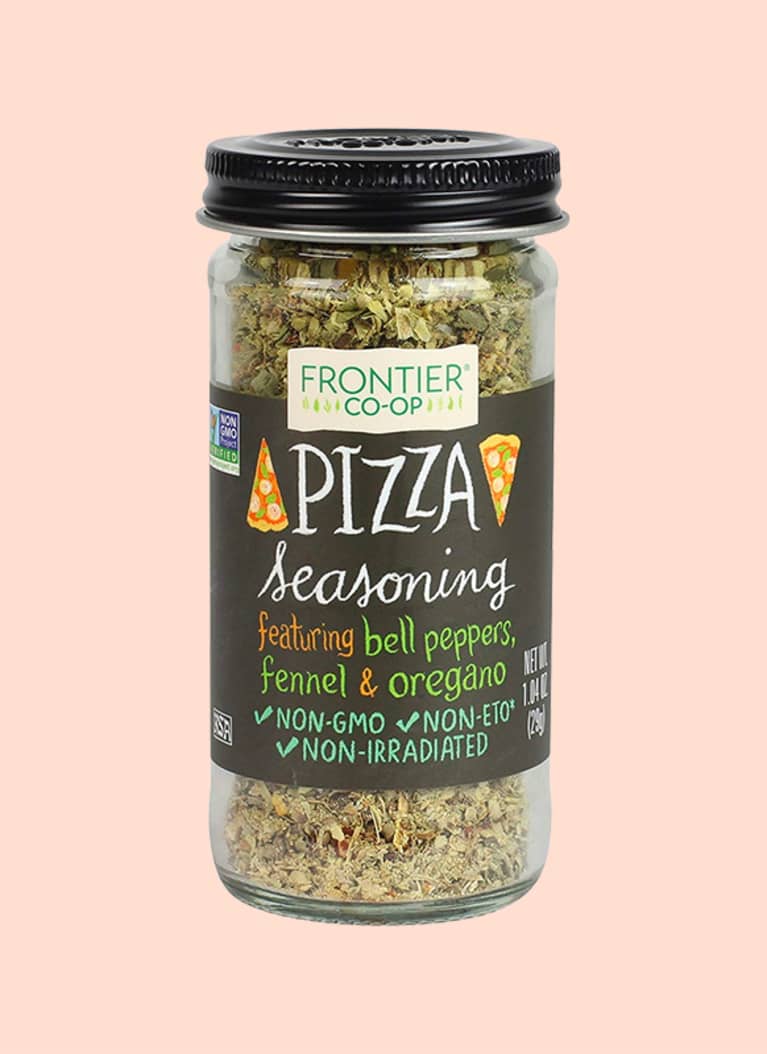 mbg creative + custom