Turmeric Tortillas, Probiotic Chips, Maca Milk & 6 Other Foods You Need To Know About Now

Contributing Food Editor
By Liz Moody
Contributing Food Editor
Liz Moody is a food editor, recipe developer and green smoothie enthusiast. She received her creative writing and psychology degree from The University of California, Berkeley. Moody is the author of two cookbooks: Healthier Together and Glow Pops and the host of the Healthier Together podcast.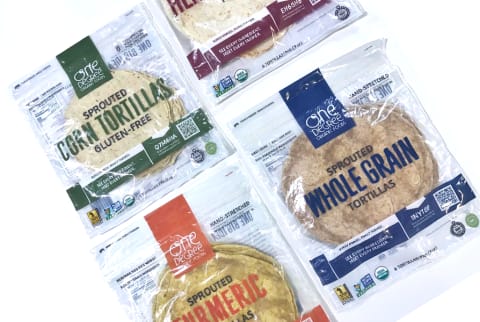 March 16, 2017
If your Insta feed was blowing up with tasty looking new food last weekend, it was because of Natural Products Expo West 2017, an annual event where health-minded companies show off their latest (and most delicious) innovations. We came, we saw, and we sampled—now, here are some of our favorites (either in stores now, or coming your way in the next few months!).
Sprouted Turmeric Tortillas
These sprouted turmeric tortillas taste just like normal tortillas, and work great for wraps. The sprouting actions makes the wheat easier to digest and more bio-available, and the turmeric adds an anti-inflammatory kick. (One Degree Organics)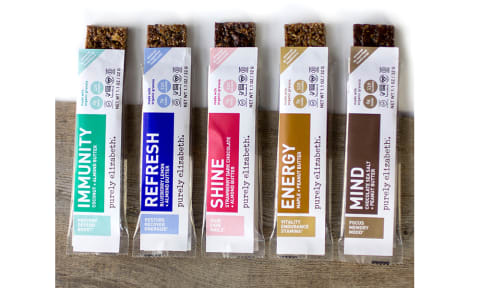 Mushroom Granola Bars
We called it in our 2017 wellness trends, and mushrooms have moved beyond the niche to the realm of superfood staples. These granola bars for immunity, beauty and more utilize the powers of reishi, lion's mane and other mushrooms. (Purely Elizabeth)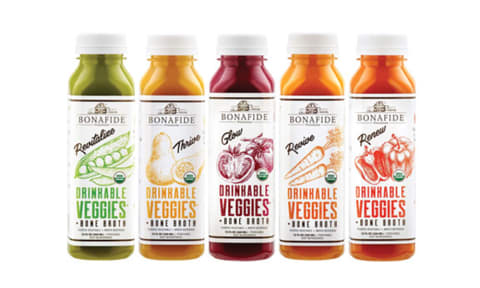 Bone Broth-Spiked Veggie Juice
Move over fruit juice—there's a new beverage in town. These savory sippables use bone broth as a base, topping it with pureed vegetables like roasted red peppers, carrots, spinach and more for a drink that's gut-healing and delicious. (Bonafide Provisions)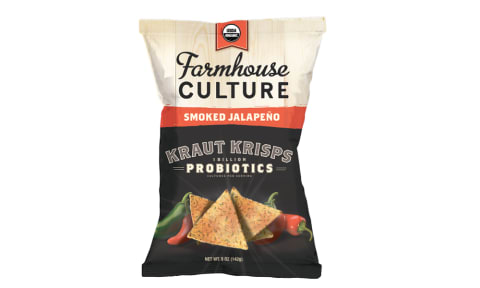 Probiotic Chips
These chips are made of masa and cabbage, and sprinkled liberally with spices and probiotics. They taste amazing, and offer a gut-friendly twist on the traditional snack. We love the Smoked Jalapeño. (Farmhouse Culture)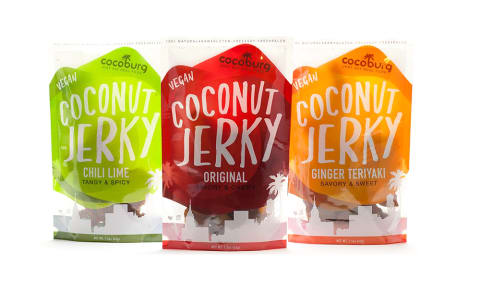 Coconut Jerky
Dehydrated young coconut meat with savory, umami-rich seasoning, coconut jerky is a perfectly satisfying snack. A potent pre-biotic food, these are a great afternoon pick-me-up. We love the Ginger Teriyaki flavor. (Cocoburg)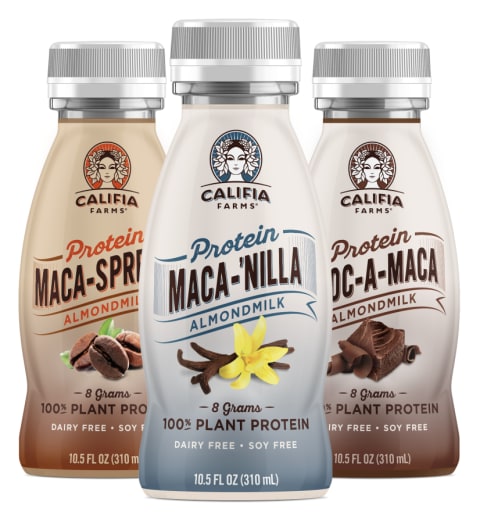 Maca Almondmilk
This dairy-free almondmilk is spiked with adaptogenic maca and rice and pea protein, and can be consumed on its own or in smoothies. The vanilla and cardamom version is to die for. (Califia)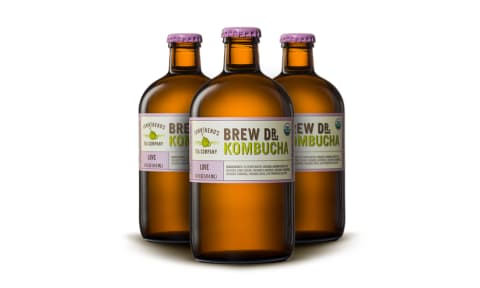 Damiana Kombucha
It wasn't long before medicinal herbs found their way into our favorite drink. This LOVE flavor, part of the Brew Dr. Kombucha line, combines damiana, a calming, natural depressant herb, with lavender, chamomile and rose for a soothing elixir. (Brew Dr. Kombucha)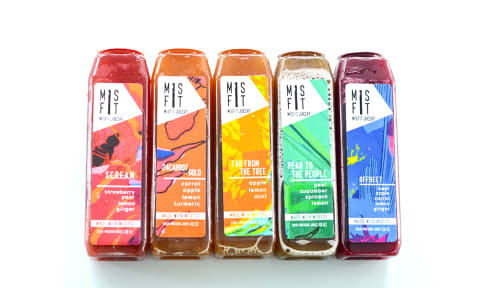 Ugly Produce Juice
Another wellness trend turned product, this juice is made from so-called "ugly produce" that would typically be discarded. With fresh flavors (we love the pear, spinach and lemon) and fun packaging, it's a great way to turn food waste into consumer gain. (Misfit Juicery)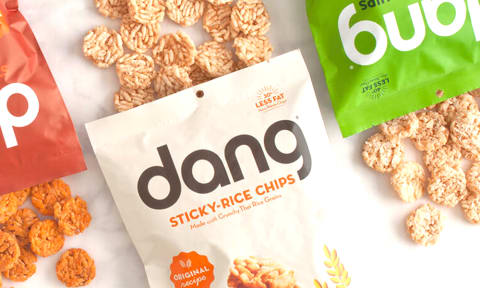 Sticky Rice Crispies
These sticky rice chips are reminiscent of the fried rice stuck on a pan (which, if you haven't experienced it, is absolutely delicious). Lightly sweetened with watermelon juice, they're savory and spicy as well, and downright delicious. (dang)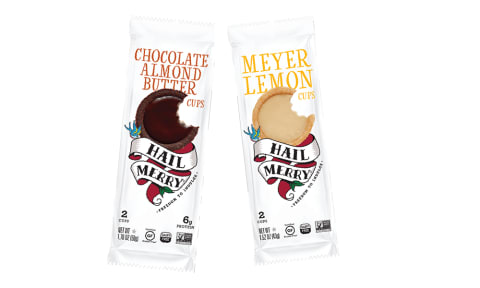 Hail Merry Cups
This sweet treat has only a few ingredients, but a decadent, rich taste that will assuredly satisfy your sweet tooth. We're addicted to the refreshing Meyer Lemon cups, which taste just like a healthy Lemon Bar. (Hail Merry)
Want to turn your passion for wellbeing into a fulfilling career? Become a Certified Health Coach! Learn more here.