When I Dip, You Dip, We Dip: The Best Dips For Any Summer Spread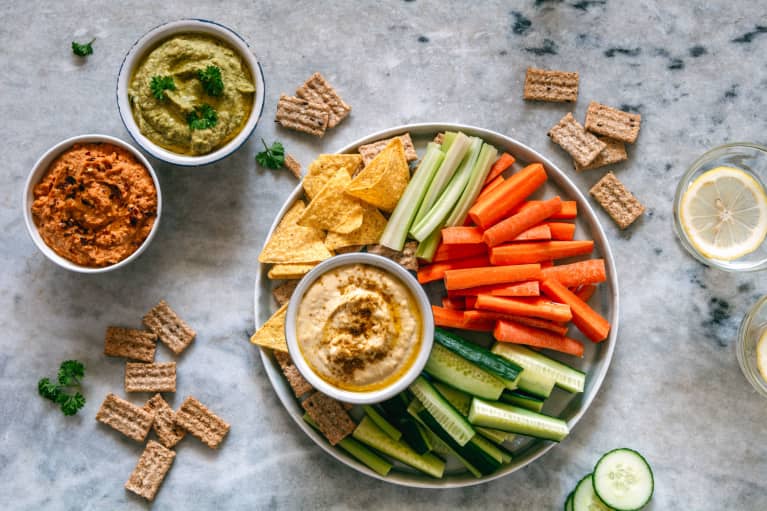 Our editors have independently chosen the products listed on this page. If you purchase something mentioned in this article, we may
earn a small commission
.
I'm going to be honest: Sometimes, on really hot days when I can't be bothered with dinner, I'll put out a handful of crackers and some vegetables with a few store-bought dips and call it dinner. And why not? Dips are the ultimate summer food—without turning on your stove or your oven, you have the perfect accompaniment to any healthy, sturdy food. While most dips are generally quite healthy, they can also hide a number of less-than-ideal ingredients, which is why we've tried 'em all to find the best of the best when it comes to taste and nutrients. Here are our picks.
Tenayo Chunky Salsa
Salsa is one of the ultimate dips: The cooked tomatoes are rich in lycopene, which is highly anti-inflammatory, and the spicy flavor adds a zip to everything from chips (perhaps the Siete grain-free ones) to crudités. This version, from Tenayo, has one of the most satisfyingly simple ingredient lists we've seen, with just tomatoes, garlic, onion, jalapeños, and salt, and no added preservatives or flavorings. It still, however, manages to pack in a bold flavor and winning texture, with just the right amount of spice. Chunky Salsa, Tenayo (2 jars for $10)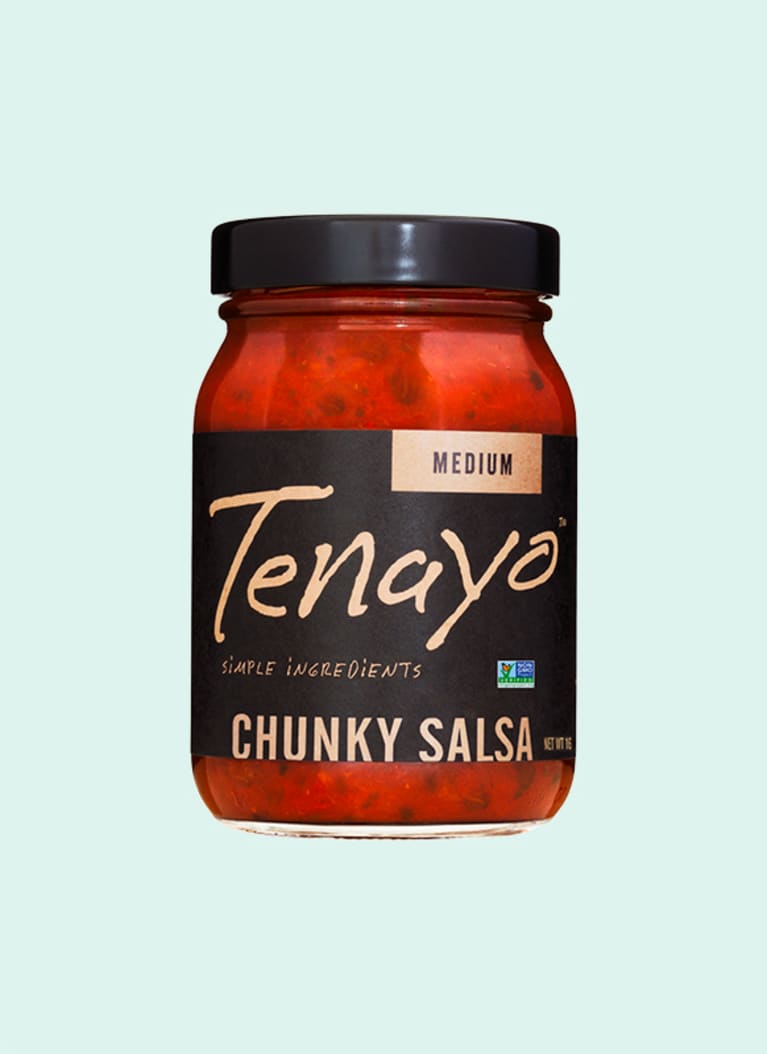 mbg creative + custom
Trader Joe's Vegan Kale, Cashew & Basil Pesto
Trader Joe's is a veritable wonderland of dips, with an ever-changing assortment that contain no artificial flavors or colors. We love this vegan pesto, which gets its creaminess from cashew butter in lieu of the traditional Parmesan cheese. Not only is it perfect for someone of any dietary preference, but it also has bold, fresh, and savory flavor, with a richness from the kale and a fragrant pepperiness from the basil. Think of it as eating a salad but way more fun! Vegan Kale, Cashew & Basil Pesto, Trader Joe's ($3.69 for one container)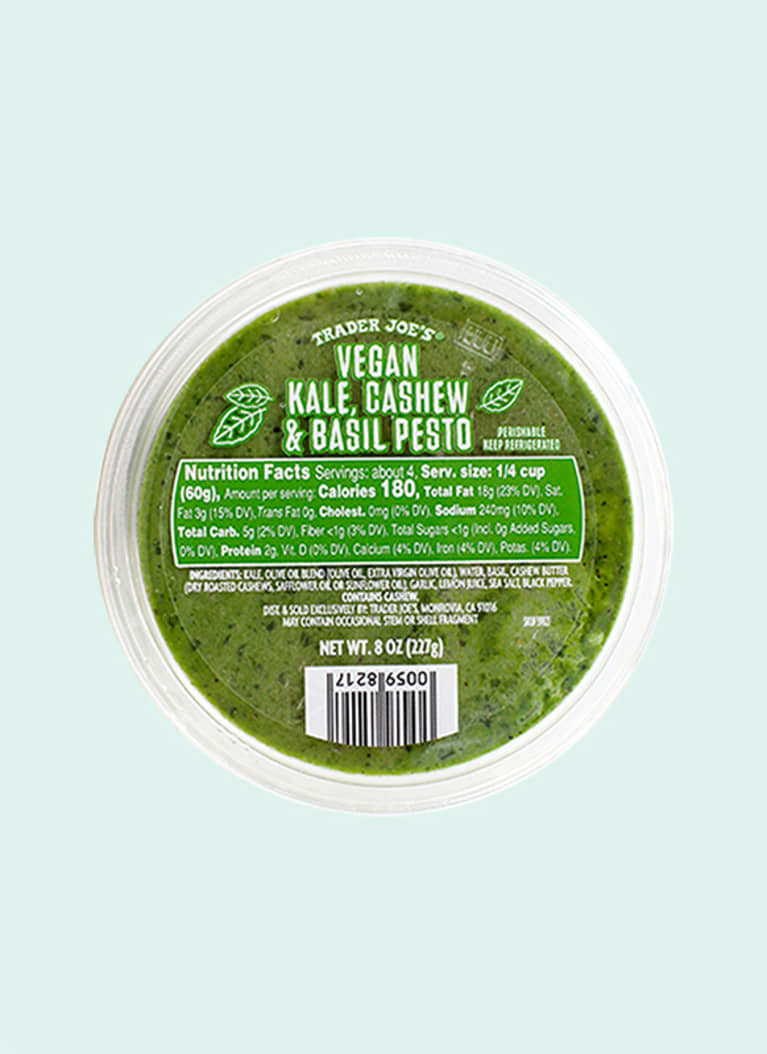 mbg creative + custom
Cedar's Topped Organic Balsamic Caramelized Onion Hommos
Yes, it's a bit of a mouthful but in the best way. This topped hummus takes the Middle Eastern staple to the next level with a tangle of acid-sweet caramelized onions that make every bite that much better. The ingredient list is no slouch either—everything is organic, with plenty of anti-inflammatory spices and protein-rich chickpeas. The texture is super creamy, and the fact that it's non-GMO and vegan only adds to the perfection. Topped Organic Balsamic Caramelized Onion Hommos, Cedar's ($4.34 for one container)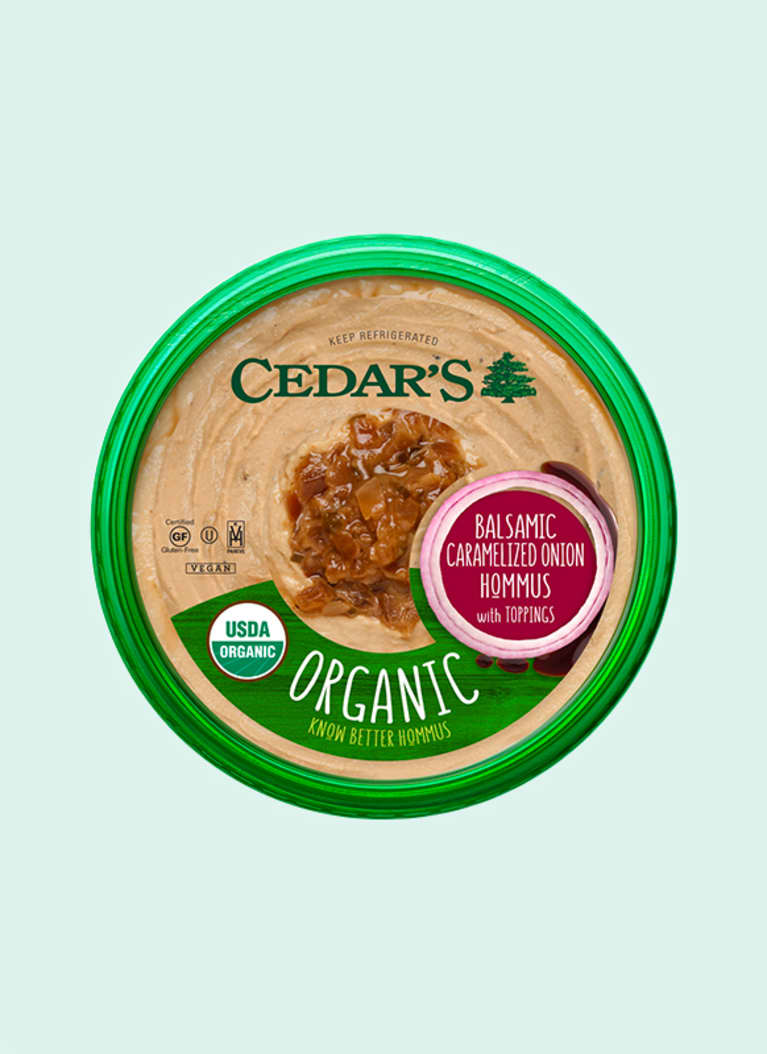 mbg creative + custom
Siete Foods Sprouted Bean Dip
Songs should be written about this bean dip. Siete, already known for their healthier versions of your favorite Mexican-American foods like tortillas, queso, and chips, has taken it to the next level with their first bean dip. Pinto beans are sprouted to reduce lectins and increase digestibility (read: no more "beans, beans, the magical fruit..."). They're then mixed in coconut oil, jalapeño, and a ton of spices for one of the most flavor-packed concoctions you've ever tasted. It's rich in fiber and protein, and it's gluten-free, vegan, and soy-free. The only problem? You'll run out too quickly; it's just that good. Sprouted Bean Dip, Siete Foods ($5.99)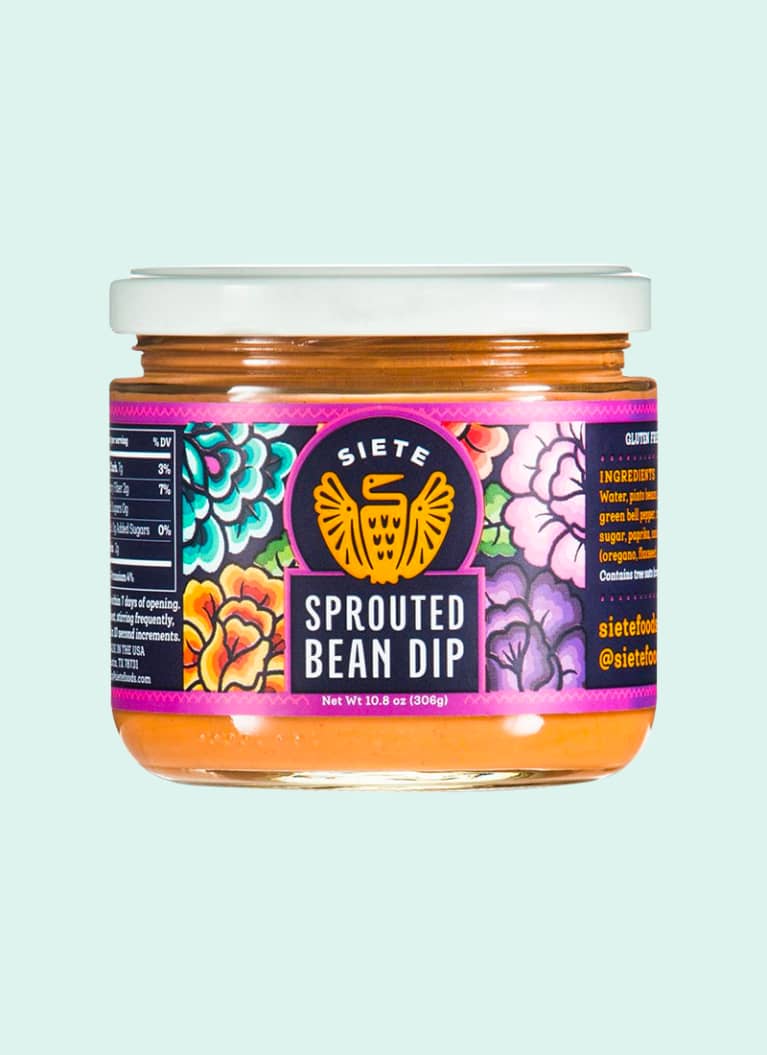 mbg creative + custom
Blue Moose of Boulder Organic Lemon Turmeric Hummus
We're almost afraid to share this product, lest the wellness world freak out, but yes, hummus and turmeric have finally gotten together. The result is this glorious dip, which has a tangy zest from the hummus and earthy grounding element from the turmeric, which also lends an eye-catching yellow color and, of course, plenty of anti-inflammatory benefits. The Colorado-based brand thought of everything: They even added black pepper to make the turmeric more bioavailable. It's also organic and gluten-free. Organic Lemon Turmeric Hummus, Blue Moose of Boulder ($3.44 for one container)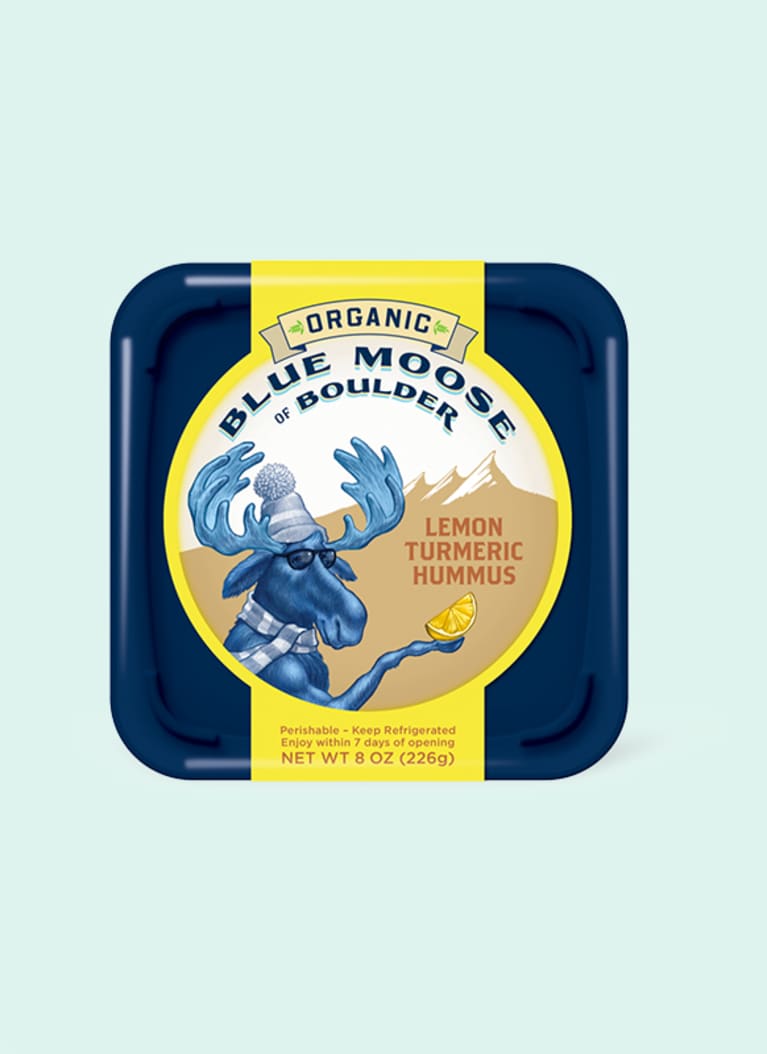 mbg creative + custom
Sabra Guacamole with Lime
Guacamole is just a dippable form of avocados, and we are here for it. We love to take the Mexican staple outside of the realm of only chips, using it as a dip for crunchy jicama or salted cucumber slices as well. This version from Sabra has a satisfyingly chunky texture and a bright, zesty flavor from the hit of lime. It's made with real Hass avocados and will help fill you up and keep your blood sugar stable with all of its healthy fat. It's basically the closest thing to homemade you can find in a store—feel free to serve it in a bowl and pretend it's your work, because no one will be able to tell the difference! Guacamole with Lime, Sabra ($3.29 for one container)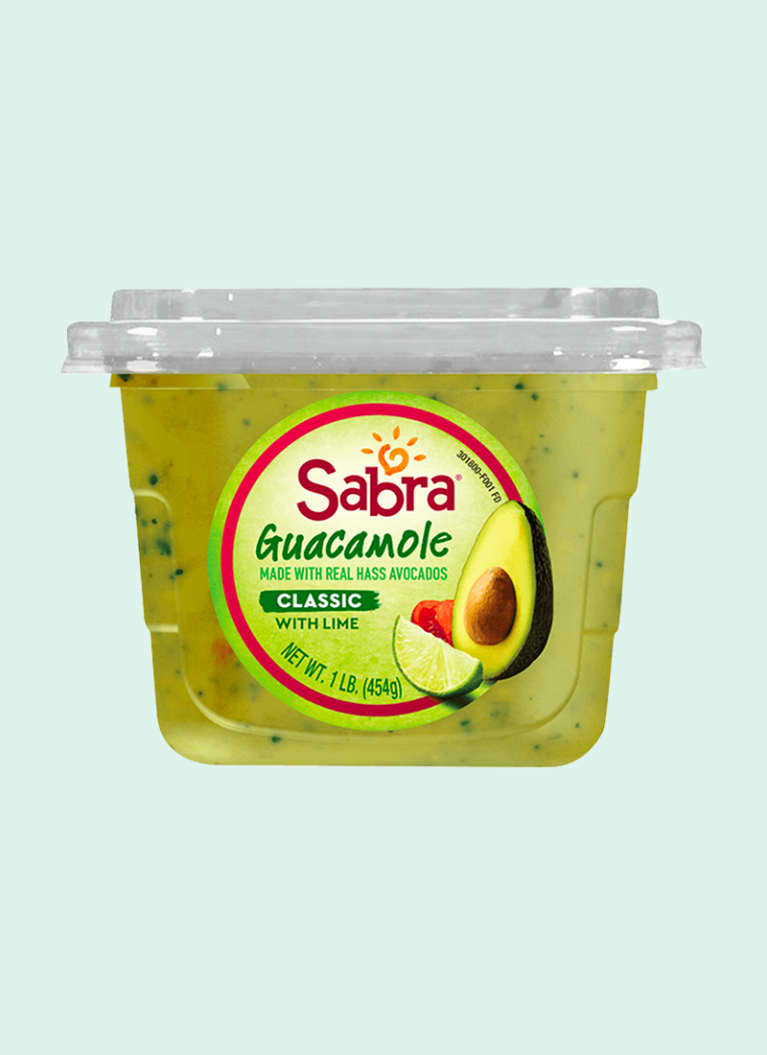 mbg creative + custom
And do you want to turn your passion for wellbeing into a fulfilling career? Become a Certified Health Coach! Learn more here.