These Healthy Breakfast Cereals Will Make Your Mornings 5000x Better
Contributing Food Editor
By Liz Moody
Contributing Food Editor
Liz Moody is a food editor, recipe developer and green smoothie enthusiast. She received her creative writing and psychology degree from The University of California, Berkeley. Moody is the author of two cookbooks: Healthier Together and Glow Pops and the host of the Healthier Together podcast.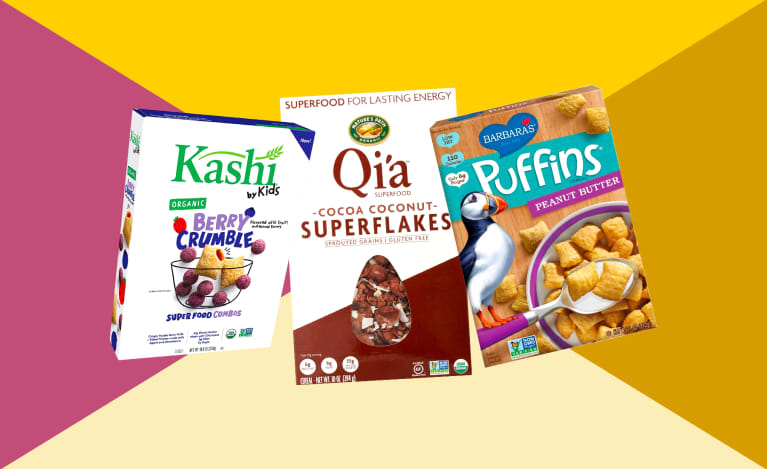 Our editors have independently chosen the products listed on this page. If you purchase something mentioned in this article, we may
earn a small commission
.
Cereal is one of those foods that takes you straight back to childhood—except now, you don't have to wait until your birthday to get the really good stuff. A spate of brands have reinvented the classics to pack them with whole grains and nourishing ingredients, leaving out all of the artificial colors and flavors. We scoured the cereal aisles (it was a hard job, but someone had to do it!) to pick out the best of the best healthy offerings.
Cascadian Farm Organic Berry Vanilla Puffs
If you were a Kix or Cap'n Crunch Oops All Berries Fan as a kid, you're going to be obsessed with this cereal, which maintains all of the delicious flavors and fun but with way more cleaned-up ingredients. These gluten-free puffs contain 20 grams of whole grain, and the beautiful colors come from organic purple corn flour, not dye. Cascadian Farm Organic's entire line is filled with better-for-you dupes for childhood classic cereals, but this one, with its gently sweet vanilla-berry flavor, takes the cake (or the bowl, rather!). Berry Vanilla Puffs, Cascadian Farm Organic ($3.22)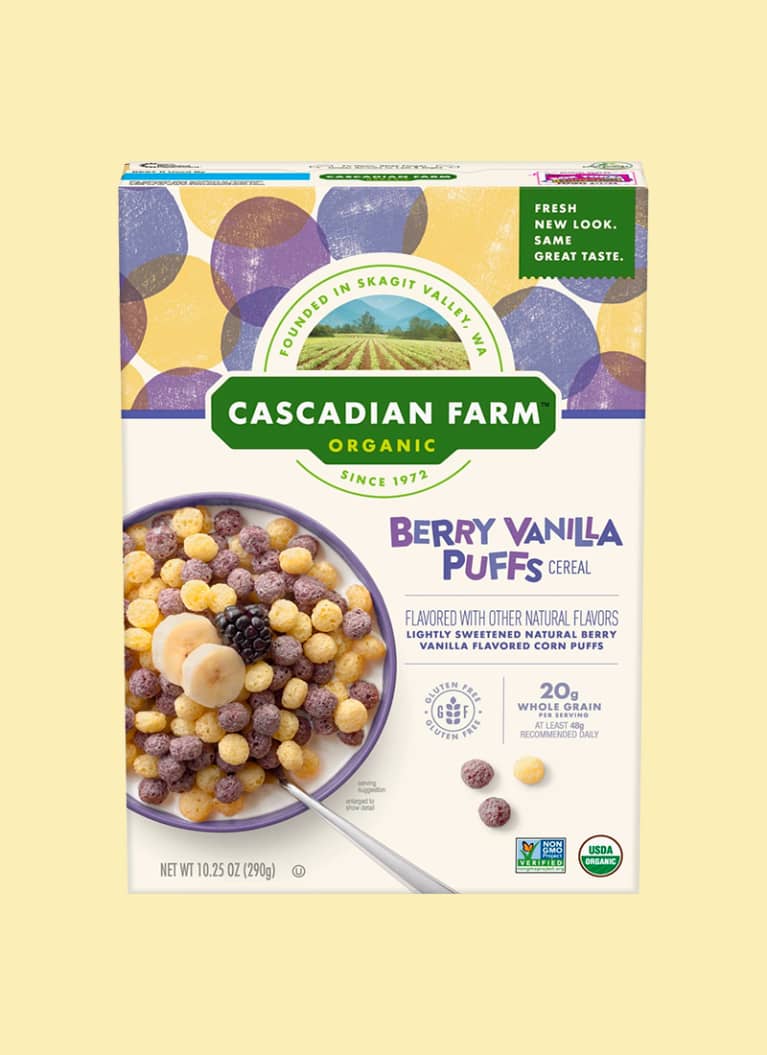 mbg creative + custom
Barbara's Peanut Butter Puffins
While all of Barbara's Puffins have a special place in any cereal lover's heart, the Peanut Butter ones are extra beloved. Made with real peanut butter, oats, and corn, each serving contains 2 grams of fiber and 3 grams of protein, with only 6 grams of sugar. Unlike many healthy cereals, these hold up perfectly in any type of milk (although we especially love a creamy cashew), becoming just slightly softer while maintaining their structural integrity. Peanut Butter Puffins, Barbara's ($5.49)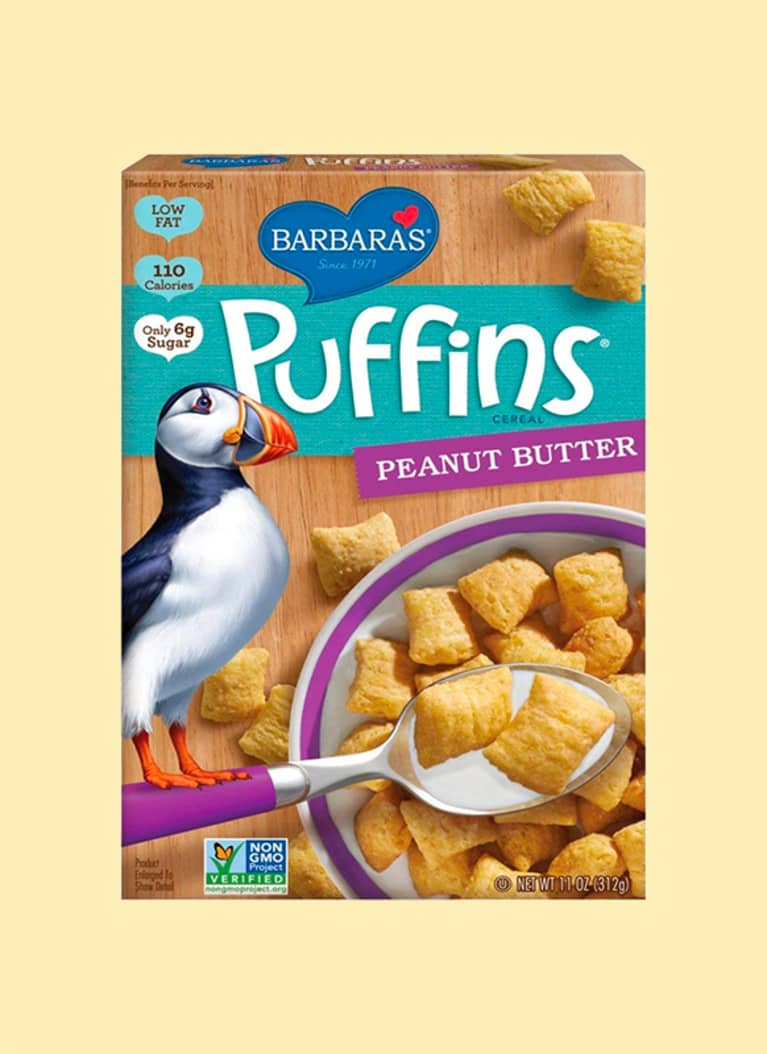 mbg creative + custom
Nature's Path Organic Qi'a Cocoa Coconut Superflakes
This chocolaty coconut-y cereal ticks a ton of health boxes, with a base of sprouted brown rice flour and sprouted black bean flour adding a ton of easily digestible fiber and protein and a chocolate-packed flavor from fair-trade cocoa powder. It's gently sweetened with coconut sugar and honey, which, with sea salt, comprise the whole of the refreshingly short ingredient list. The taste, though, is anything but twigs: it's rich and decadent, like German chocolate cake you can eat for breakfast. Qi'a Cocoa Coconut Superflakes, Nature's Path Organic ($4.99)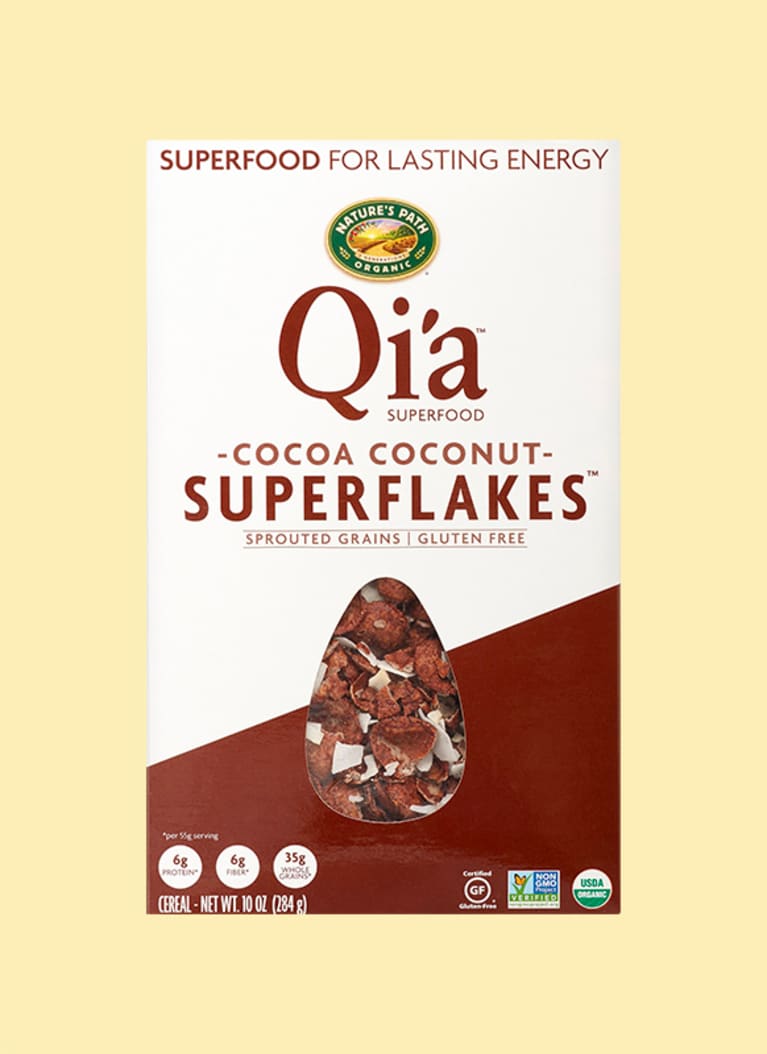 mbg creative + custom
Annie's Organic Cocoa Bunnies Cereal
This one proved dangerous for testers, who resorted to closing the box and hiding it across the room, so addictive were the cute bunny-shaped puffs. Made from a mix of oat, corn, and rice flour and flavored with fair-trade cocoa and a hint of organic cane sugar, these are a delicious dupe for Cocoa Puffs. Watch out—the Cinnamon and Vanilla & Chocolate varieties are equally hard to put down. Organic Cocoa Bunnies Cereal, Annie's ($3.80)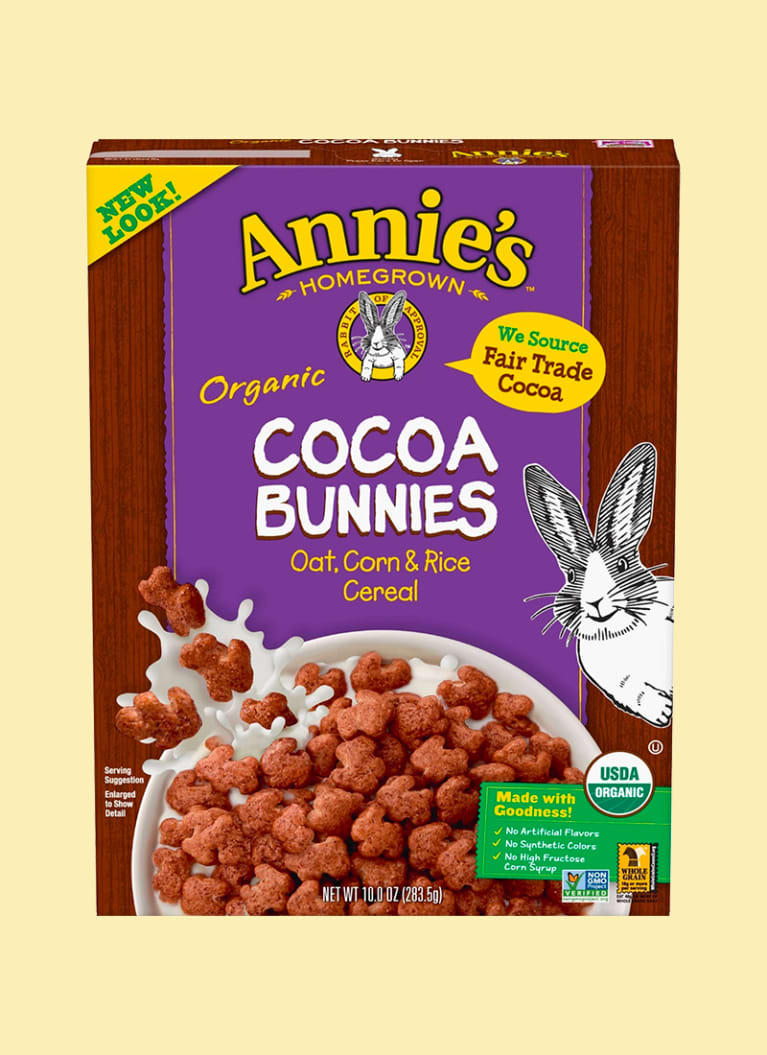 mbg creative + custom
Kashi® by Kids Berry Crumble Cereal
The brand says that kids helped create this cereal, and honestly, it's so filled with whimsy and delight that we wouldn't doubt it. While the crunchy puffed balls component of this cereal is delicious, testers went gaga for the jam-filled squares, which have a crunchy exterior that cedes to a surprising, chewy, fruity center. With a mixture of corn, chickpea, and oat flours, each bite is packed with fiber, and the flavor comes from real fruit. They also stay surprisingly crunchy in milk. Berry Crumble Cereal, Kashi® by Kids ($3.89)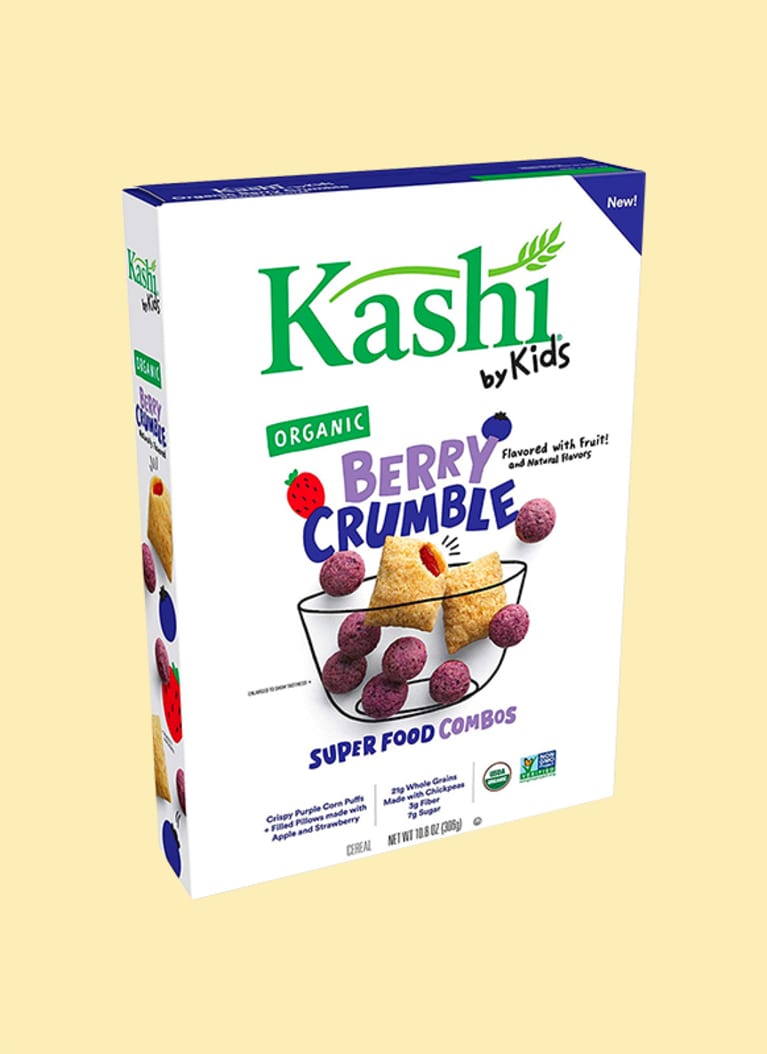 mbg creative + custom