The 10 Most Addictive Novels & Memoirs of 2018

Contributing Food Editor
By Liz Moody
Contributing Food Editor
Liz Moody is a food editor, recipe developer and green smoothie enthusiast. She received her creative writing and psychology degree from The University of California, Berkeley. Moody is the author of two cookbooks: Healthier Together and Glow Pops and the host of the Healthier Together podcast.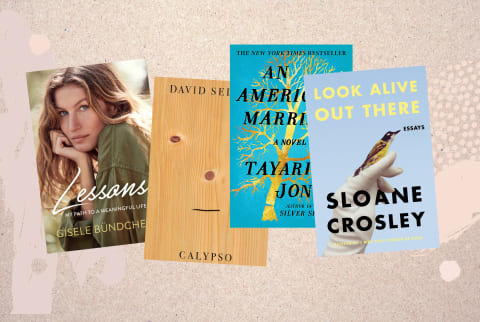 Image by mbg Creative / Contributor
December 17, 2018
Reading is undeniably a key wellness practice—and one that many of us have ignored for far too long. It's proven to build empathy, reduce stress, and even lessen sugar cravings (yes, really!). Since June, we've been sharing Well Read, a column that curates the absolute best fiction and narrative nonfiction picks of the month. Now, we've curated the 10 best fiction and memoir picks of the year.
Calypso by David Sedaris
David Sedaris is back with a long-awaited new book of essays, and this time, his wit veers even more into the darker corners of his mind. There's an essay about his sister's suicide, thoughts on anxiety, contemplations on aging, depression, and more—but if it sounds like it'll be a downer, you don't know Sedaris. Sedaris probes the deepest of subjects with remarkable insight combined with laugh-out-loud humor. It's a quick read but one that will stay with you for days after and provoke many interesting dinner-table conversations. Calypso by David Sedaris ($28)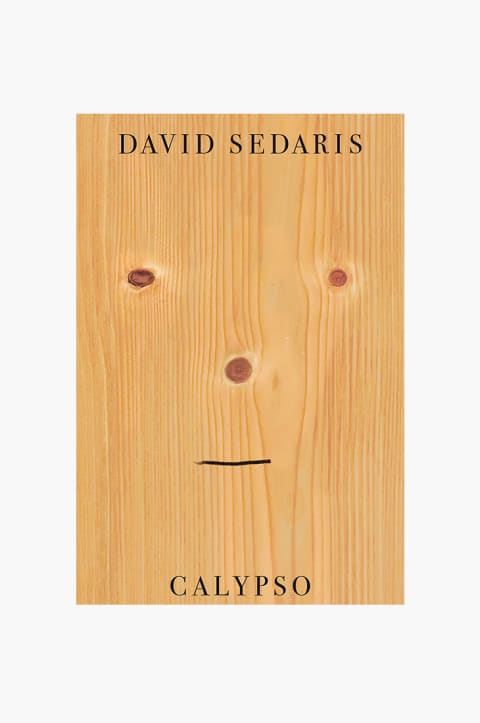 David Sedaris / Contributor
Lessons by Gisele Bündchen
Lessons didn't need to be this kind of book. Supermodel Bündchen could have easily written a surface-skimming memoir that would've satisfied her millions of fans. Instead, mbg's newest Collective member got vulnerable, opening up about her lifelong struggle with anxiety that almost led to a suicide attempt (she shares more about this on the mbg podcast with founder Jason Wachob). The book is beautifully, warmly written and is insightful, inspiring, and eminently actionable—you'll want to steal her detailed diet and yogic tips (I certainly did, and it did wonders for my anxiety!). A must-read for anyone struggling with anxiety, interested in diving deeper into wellness, or just wanting to know more about Bündchen's fascinating life. Bonus: All of Bündchen's profits from the book go to the Luz Foundation, which she created in 2007 to support social and environmental causes. Lessons by Gisele Bündchen ($28)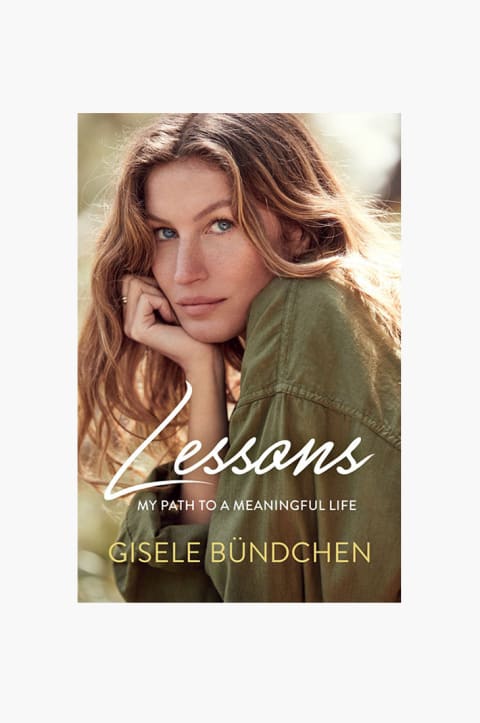 Gisele Bündchen / Contributor
The Immortalists by Chloe Benjamin
If you could find out the day you were going to die, would you want to? That's the question at the core of Benjamin's fast-paced literary novel, which follows four siblings from their New York youth, when a fortune-teller predicts their date of demise, throughout the rest of their lives. The siblings grapple with the AIDS crisis, suicide, scientific experiments, wellness gone extreme, and more, as they figure out whether or not they believe their fate can be foretold—and the repercussions of that belief. A wonderful look at sibling relationships and the function of both death and control in our daily lives (whether we can see our future or not). The Immortalists by Chloe Benjamin ($26)
Chloe Benjamin / Contributor
Educated by Tara Westover
One of the most buzzed-about books of the year, Educated is a memoir about Westover's unconventional upbringing in rural Idaho. Her parents didn't believe in the merits of school, forcing Westover to educate herself—which she did in spades, eventually attending Cambridge University. Before she got there, though, she was forced to endure varying levels of physical and emotional abuse. In the vein of The Glass Castle, this is a story about forging one's own identity in the most trying of circumstances and the many places from which an "education"—for better or worse—can come. Educated by Tara Westover ($28)
Tara Westover / Contributor
The Kiss Quotient by Helen Hoang
One of the runaway romantic reads of summer, this book is provocative, smart, and eminently page-turning—but with a twist. Protagonist Stella Lane thinks algorithms can solve most of life's problems—except for love. Diagnosed with Asperger's, Stella thinks kissing is like "a shark getting its teeth cleaned by a pilot fish," so she hires an escort to teach her the ins and outs of the romantic world. The author, who was diagnosed with Asperger's herself in 2016, captures the positives and pitfalls of the syndrome without trivializing it or romanticizing it, and her witty, warm prose—and the novel's twists, turns, and quite sexy scenes—will leave a huge smile on your face. The Kiss Quotient by Helen Hoang ($15)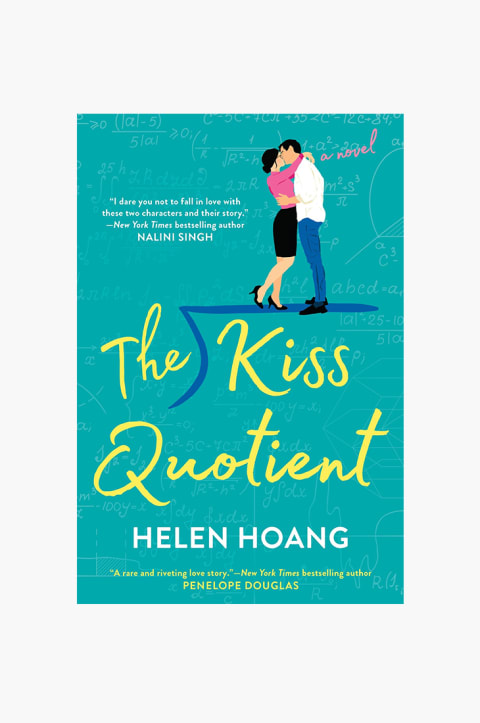 Helen Hoang / Contributor
Bad Blood by John Carreyrou
While the cover might turn you off, this book has become an absolute favorite in the mbg office, where staffers get into heated discussions about the epic rise and fall of Silicon Valley biotech startup Theranos. Carreyrou recounts interviews from absolutely everyone he could get a hold of: investors, family friends, and plenty of ex-employees. Aside from laying out the timeline of happenings at Theranos, Carreyrou gets the real scoop on the company, their products, the culture, and its many characters—including the charismatic, albeit enigmatic, Elizabeth Holmes, the company's founder and CEO. It's an unbelievable story and an unforgettable book. Not into tech? No worries—neither were many of the people who called it their top pick of the year. Bad Blood by John Carreyrou ($27.95)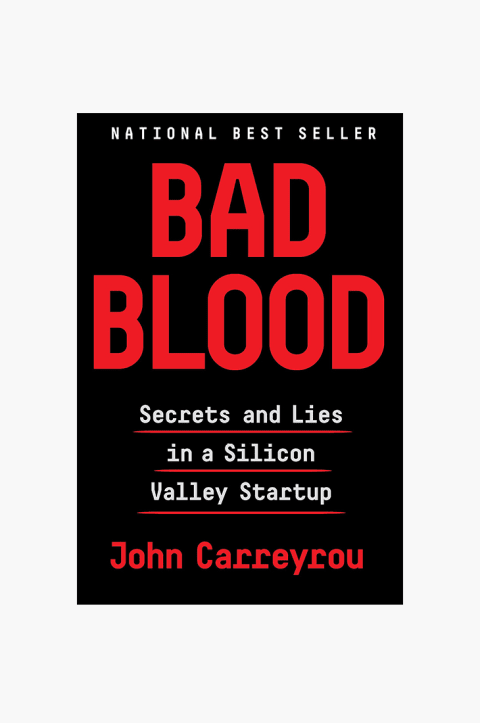 John Carreyrou / Contributor
Look Alive Out There By Sloane Crosley
Sloane Crosley became an essayist to watch years ago with her best-selling debut, I Was Told There Would Be Cake, and now, three books later, she's truly hitting her stride. These essays are wistful, funny, and heartwarming, touching on many of the issues that come with growing up and becoming a functioning human in an ever-changing adult world. Whether she's grappling with her fertility, guest starring on Gossip Girl, or scaling a volcano while suffering from altitude sickness and period cramps, Crosley mines highly specific (and often just plain crazy) moments for universal lessons and truths. Reading it feels like going out to dinner with your funniest, most observant girlfriend. Look Alive Out There by Sloane Crosley ($26)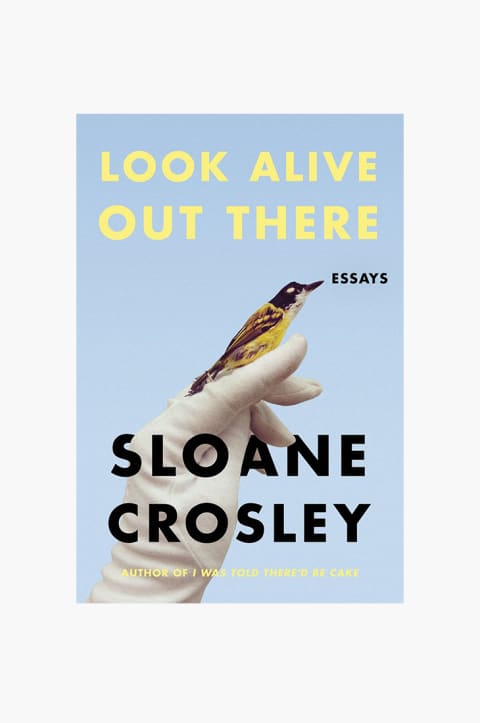 mbg creative + custom
An American Marriage by Tayari Jones
An Oprah's book club selection, An American Marriage is one of the novels that stuck with me the most this year. It centers on an upwardly mobile, middle-class black couple, Celestial and Roy, in Atlanta, Georgia. Newly married, their life seems like it's on the up and up—until Roy is arrested for a crime he didn't commit and sentenced to 12 years in prison. Much of the book takes place while Roy is in prison, as we get an intimate glimpse of what incarceration does to relationships. This is a book about what makes a marriage but also an eye-opening look into the way poverty is self-perpetuating. While it's heartbreaking, it reads like an enjoyable page-turner, with plenty of twists and turns to keep you hooked. An American Marriage by Tayari Jones ($26.95)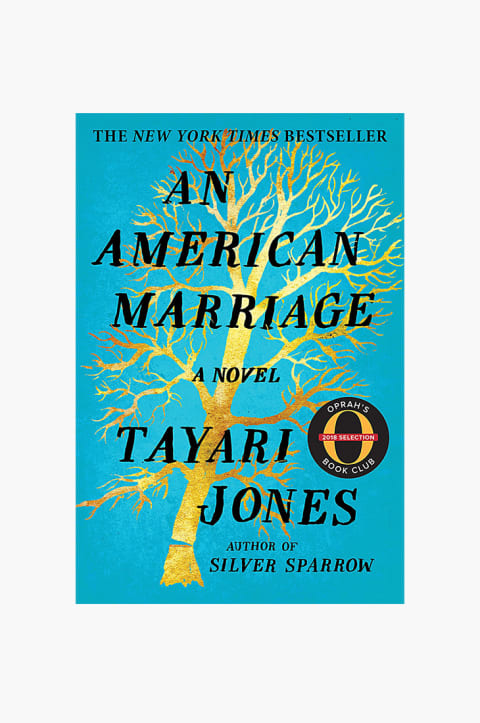 mbg creative + custom
The Great Believers by Rebecca Makkai
This is the kind of big novel that makes you laugh and cry and leaves you thinking about it for days after you've finished. Set in 1980s Chicago and modern Paris, the novel follows Yale Tishman, a gallery director, as many of his friends lose their lives to the early stages of the AIDS epidemic; then, switching to the present day, we see how the virus shaped the life course of a family member who succumbed to it. The Great Believers presents a deeply personal view of an epidemic that shaped a generation—and now that it's been optioned by Amy Poehler, you'll want to make sure you read the book before the TV show comes out! The Great Believers by Rebecca Makkai (June 19)
mbg creative + custom
Nine Perfect Strangers by Liane Moriarty
If you were one of the millions who devoured Moriarty's best-selling Big Little Lies (or became addicted to the subsequent HBO show), get ready, because her next book has even more intrigue, scandal, and laugh-out-loud moments. Nine Perfect Strangers brings together, well, nine people at a remote health resort. They're all there to indulge in meditation, yoga, and other healing practices to challenge their notions of identity and self and evolve as humans—but each of them harbors a game-changing secret. Moriarty is known for page-turners and hyper-realistic characters (seriously, you know all of these people), and this novel is no exception. You'll finish it in a few days but be talking about it for weeks after. Nine Perfect Strangers by Liane Moriarty ($28.99)
mbg creative + custom