paid content
 for

Becoming A Morning Workout Person Just Got Way Easier: Here's Why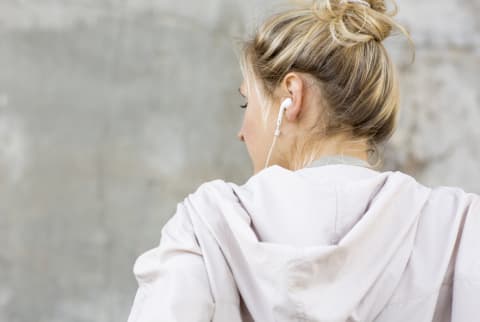 Photo by Ann-Sophie Fjelloe-Jensen
July 17, 2017
There's no better feeling than looking at the clock at 2 or 3 p.m. and realizing you've already done your workout for the day. That means no signing up for classes, planning your meals around a 6 p.m. spin class, or realizing you forgot to bring your yoga pants with you. It also means a totally free afternoon to do whatever you please! Even better, morning workouts get your metabolism going and help you burn more calories all day long.
We all dream of being "morning workout people," but the truth is that it's hard to resist the snooze button and train yourself to roll out of bed and head to the gym at the crack of dawn. And once you're there, it can be hard to get a good workout when your brain is still half asleep.
But a new technology is striving to make your workout as painless as possible. We're talking about audio workouts, and it's about time you tried one for yourself. Here are five reasons an audio workout can totally transform your workout (And finally make you a morning workout person!).
1. You'll get some major motivation—even at 7 a.m.
This audio workout app is the perfect technology to use for your a.m. workout because it takes all the decision-making and self-motivation out of the equation. You can stop, pause, and rewind at your leisure—something you don't get in a group fitness class—and you have something (or rather, someone!) motivating you throughout, which is something you don't get in a typical solo workout sesh.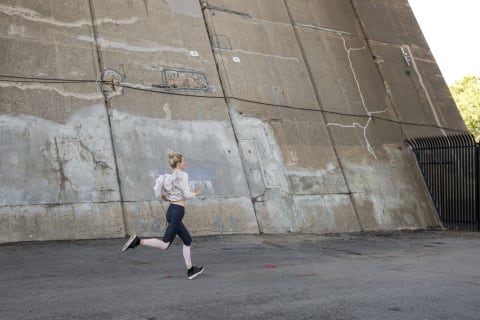 2. You don't have to make the decisions.
With an audio workout, you don't have to decide what machines you're going to use or which muscle groups to focus on. In fact, you don't even have to choose the music.
On MoveWith, all of the classes you can stream and listen to are fully led by top boutique group fitness instructors and paired with popular songs that will keep you moving and energized. They'll even send you a personalized class list each week, helping you narrow down your options, make a plan, and stick to it.
3. You can work out whenever (and wherever) you want.
Have you ever paid for a workout class, only to arrive 10 minutes late and be refused entry? Oftentimes, you're left with a no-show fee and without a backup plan. Doing your own workout takes this frustrating experience out of the equation and adds a level of freedom that we should all have in our fitness regime. Plus, audio workouts allow you to get a proper sweat on from just about anywhere—your living room, a hotel gym, or even a conference room at work (we don't judge!).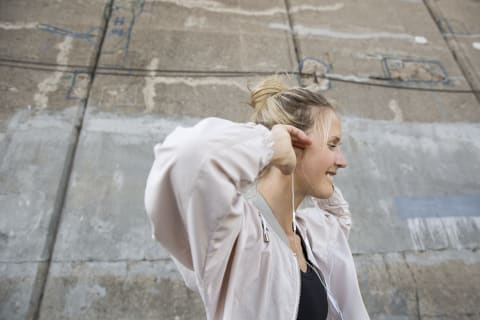 4. You have curated options—so make it yours!
If you thought you were up for a run but then decide you'd rather do a HIIT workout, no problem; on MoveWith, you have unlimited access to tons of classes. In fact, there are over 15 new classes added each week so you never even have to do the same workout twice, unless you want to.
Plus, they have everything from HIIT and strength to yoga and meditation; this means you can wake up every morning excited to work out, looking forward to what a new workout might have in store to help you achieve your strongest body and mind.
5. You get to work with some of the top instructors in the country.
A great instructor means a great workout, and MoveWith has some of the best on the planet. With multiple instructors in over 10 fitness categories, you'll get amazing motivation and inspiration throughout the whole, sweaty class—whether you're in the mood for rowing, cycling, or some low-key Pilates. Who knows, you might even find your new favorite instructor on the app!
So set that alarm, pick your first workout, and get out there! An audio workout might be just what you need to establish this healthy habit that will leave you feeling relaxed and energized all day. Just be careful; you might even start looking forward to your morning workouts.
Ready to pop in your headphones and get your sweat on? Click here to start your 30-day free trial on MoveWith!