6 Things You Need To Know Today (August 2, 2017)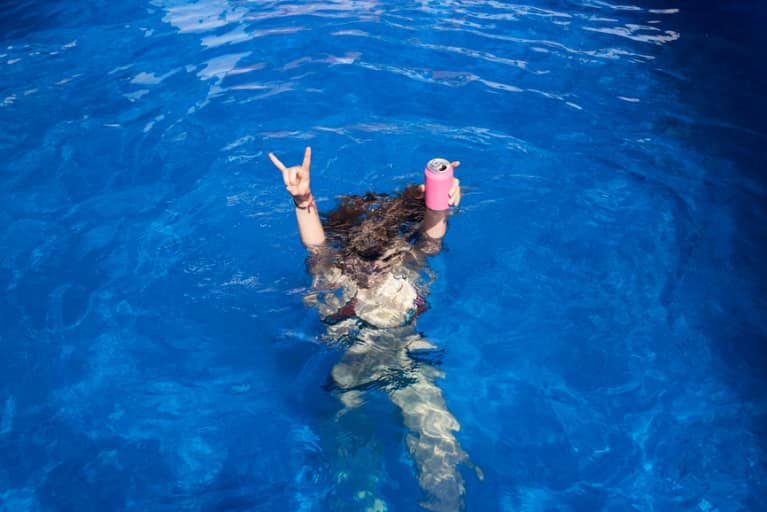 1. Soda is FINALLY becoming a thing of the past.
Soda consumption in the United States just fell to a 31-year low, with low-calorie drinks like flavored water, coffee, and tea gobbling up sales of prepackaged beverages. (USA Today)
2. Having nightmares? You could be getting TOO much sleep.
In one of the largest ever studies on nightmares in the general population, a link was found between nightmares and sleeping more than nine hours per night. While we need some amount of REM sleep, sleeping longer can increase the amount of late-night REM sleep, which is the state in which nightmares are most likely to occur. (New Scientist)
3. In a discovery straight out of a sci-fi flick, Finnish scientists have found a way to create food out of CO2 and water.
The chemical reaction is a bit complicated, but it involves splitting up these raw materials into their constituent elements to create a flavorless substance that is 50 percent protein and 25 percent carbohydrates, with trace amounts of fats and nucleic acids. While it won't be replacing our avocado toast anytime soon, this product could eventually become a sustainable replacement for things like animal feed, which currently requires a lot of land to produce. (Fast Company)
4. We're finally learning more about the cause of chronic fatigue syndrome (CFS).
New research that evaluated approximately 580 people, about 200 of them with CFS and the rest healthy, found that 17 cytokines (markers of inflammation) were higher in individuals with the most severe symptoms. This could mean that there's a stronger link between CFS and the immune system than previously thought. (Science Magazine)
5. Libraries are now taking it upon themselves to feed hungry kids.
When there's not enough food at home, what should parents do? In certain communities, they should go to the library. Some libraries are now providing free lunch to hungry families, and if they stay a while, they can even page through a book over a nutritious meal. That's food for thought! (NYT)