6 Things You Need To Know Today (April 4)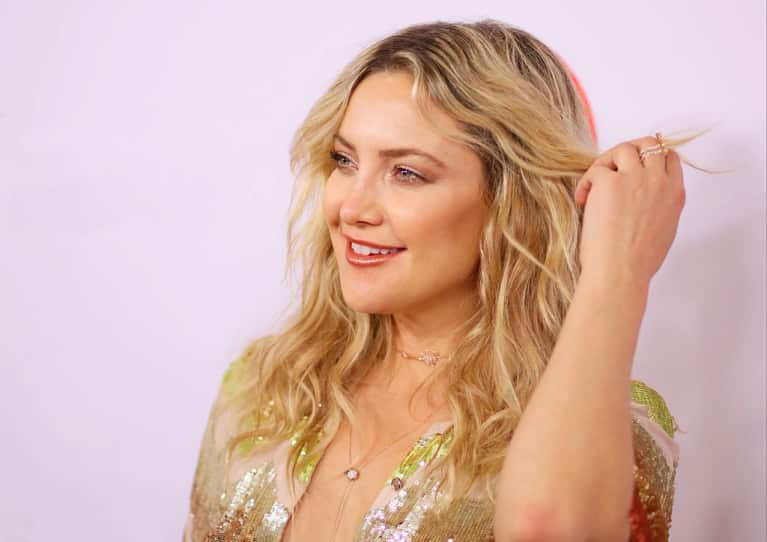 1. Kate Hudson is launching a suite of Fabletics clothing in extended sizing.
The fitness brand, Hudson's brainchild, is all about making women feel good about themselves. With that in mind, the new range of workout wear from sizes XXS to 3X is "a natural progression of what the brand really is. The world of health and fitness and wellness should be inclusive to everyone." We couldn't agree more. (Vogue)
2. L'Oréal's tech incubator is literally creating the future of beauty.
Guive Balooch, global VP for L'Oréal's Technology Incubator, has seen the future of beauty. Quite literally. Take his team's latest invention: the Kérastase Hair Coach. "More than 50 percent of Google searches today in beauty are about hair," Mr. Balooch explained. The device aims to banish bad hair days by offering insights into the state of the user's locks, personalized advice on how best to care for them, plus Wi-Fi connectivity that uses an algorithm to detect breakage. A smart hairbrush, indeed... (NYT)
3. Say goodbye to the "trial and error" for antidepressant prescriptions.
For the first time ever, scientists have been able to use blood tests to help determine what type of medication will help people overcome depression. Interestingly enough, CRP levels (C-reactive protein), the marker often used to detect inflammation, can give doctors insight into how to customize a more effective prescription and plan. (Science Daily)
4. You're not fooling yourself—food really does taste better on vacation.
In news otherwise known as official permission to gorge yourself while on holiday, a new paper confirms that food actually is more delicious while you're traveling. Researchers cite a number of factors, including your palate becoming accustomed to different flavor profiles and how food makes us feel like we're part of a group. (Science of Us)
5. If your thinking tends to be more negative, all hope is not lost.
The news hasn't exactly been the best lately. So if you're trapped in a spiral of negative thinking, we don't blame you. But your negativity doesn't have to be the law of the land. Research shows that finding "micro-moments" of positive (time spent playing with your kids, for example) can lead to a more positive outlook overall. (NYT)
6. Being an older mom has its risks—but also its benefits.
A recent report revealed that birth rates for women 30 to 44 are the highest they've been since the 1960s. And while it's long been thought that there are only drawbacks to being an older mom, recent research shows that children born to moms over 35 perform better on cognitive testing. (NYT)