The Anti-Inflammatory Iced Tea You'll Want To Sip All Day Long (It's Caffeine-Free!)
Contributing Food Editor
By Liz Moody
Contributing Food Editor
Liz Moody is a food editor, recipe developer and green smoothie enthusiast. She received her creative writing and psychology degree from The University of California, Berkeley. Moody is the author of two cookbooks: Healthier Together and Glow Pops and the host of the Healthier Together podcast.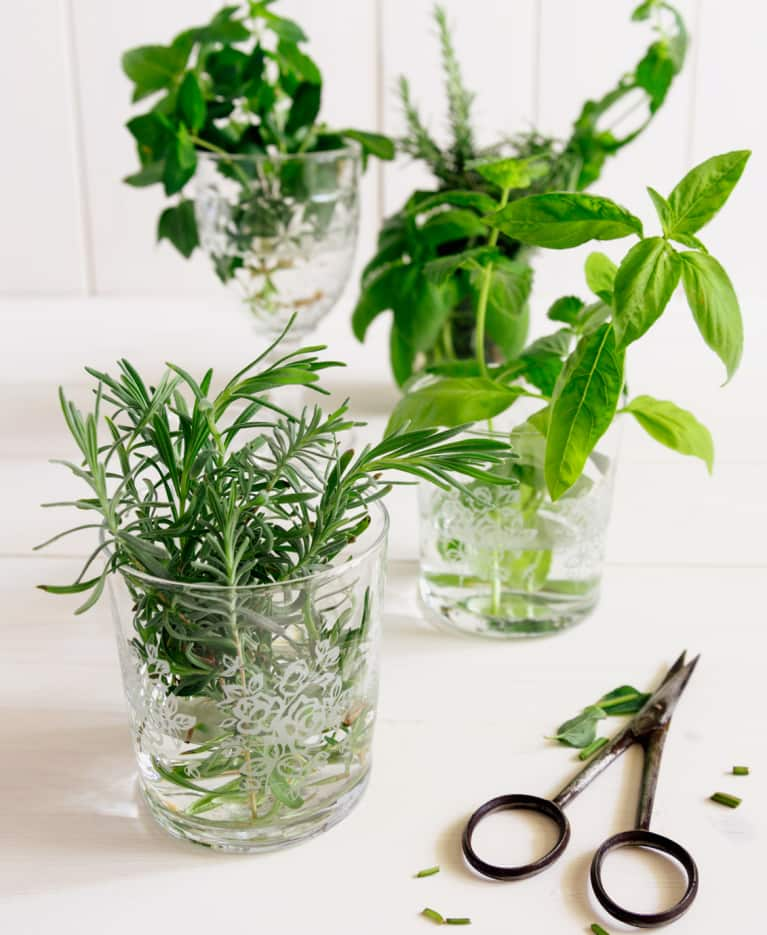 After a slow start, summer has officially hit with a vengeance. If there was ever a time to kick up your hydration, this is it—and if you're drinking tons of water, it might as well be both delicious and therapeutic. This iced tea knocks it out of the park on both counts, with a zesty, spicy flavor and a potent anti-inflammatory punch. There are a few key ingredients responsible for its super powers.
Tulsi, or holy basil, is a tisane (meaning that it's caffeine-free and not technically related to the tea plant) originally popularized in India. It's one of the original adaptogens to catch on in the United States and has a number of potent health benefits, including helping the body respond to stress, protecting against infection, and reducing DNA damage. It's also highly anti-inflammatory. Tulsi has a fairly mild, lightly grassy flavor. As with all herbs, look for a high-quality organic brand—Organic India is one that's available at many grocery stores.
All fresh herbs contain oils with highly therapeutic properties, and rosemary is no exception. It's been known as a memory aid, helping aid in recall in a number of studies (so good to drink while you're at work all day!), while other studies point to its success as a cancer-fighter. It also contains carnosol, a compound known for its anti-inflammatory properties.
Thyme contains carvacrol, a compound shown to be a mood-booster. It's long been used to clear throat and nose passageways, as its antiviral and antibacterial powers can penetrate via steam deep into your mucus membranes (so if you feel something tickling in your throat when you make this tea, put your head over your glass and inhale deeply while it's steeping).
Together, the three ingredients create an anti-inflammatory mega-cocktail with a potent, fresh, summer-ready flavor that you'll want to sip on all day long. Here's how to make it.
Ultimate Anti-Inflammatory Iced Tea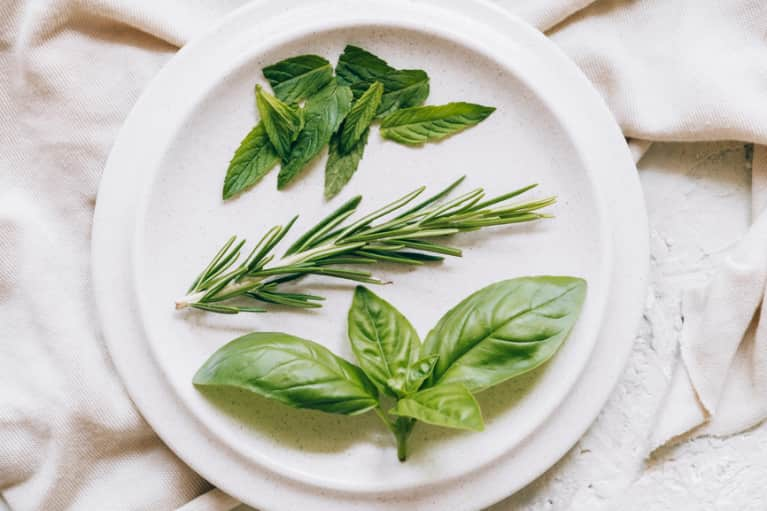 2 bags tulsi tea
1 sprig fresh rosemary
4 sprigs fresh thyme
8 ounces filtered water
Boil water, then pour over tea, rosemary, and thyme.
Cover immediately, and let steep for 20 minutes.
Remove tea bag and herbs (which should now be paler in color). Re-cover, and transfer to fridge.
Let chill for 1 to 2 hours, then serve over ice. Serves 1.