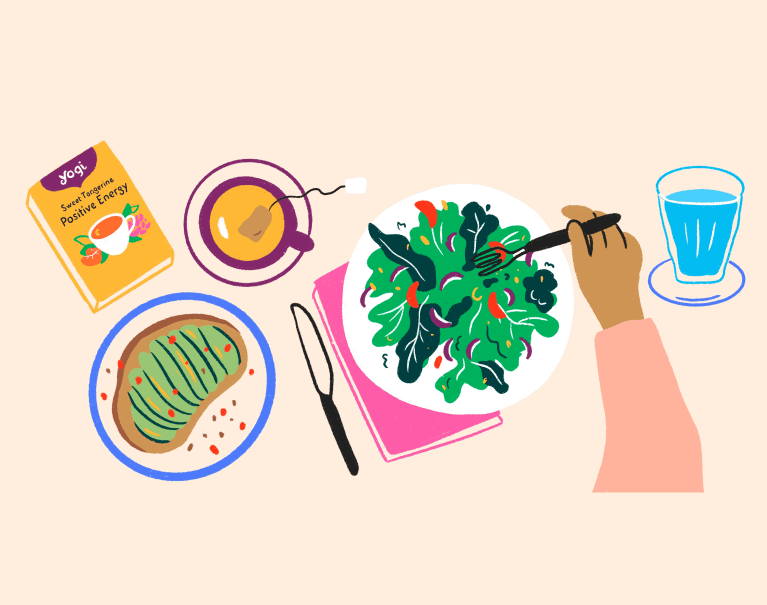 Welcome back to mbg Action Week, our second installment in partnership with Yogi® Tea to bring our community another five-day checklist on how YOU can be an agent of change and progress in your community.
This week, we're thinking green (even more than usual). Making a positive impact on the environment doesn't require big, sweeping changes to your daily routine. All it takes is a commitment to doing a few small things that add up to meaningful change. Not sure where to start? We got you.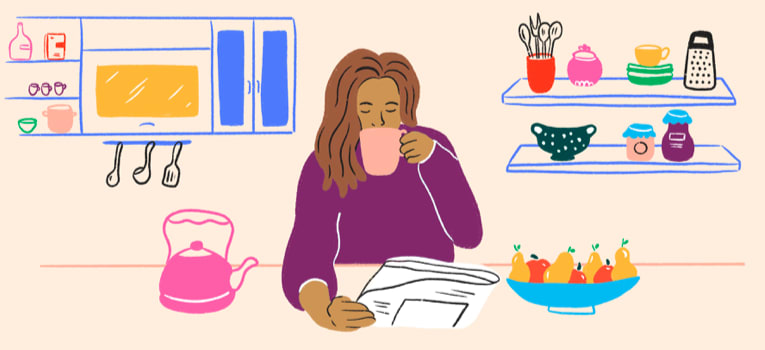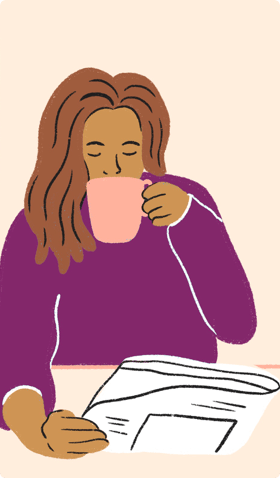 First thing's first. It's hard to know which areas of your life could use a few sustainability tweaks without knowing where you're starting from. Before you can create more sustainable habits, it's important to understand the extent of your own individual impact.
So today, we're going to lay the foundation for the week ahead by getting a grasp on our own carbon footprint (here's a user-friendly calculator we found for you). From here, you can compare your own habits to global averages, and learn more about which habits you should focus on in order to reduce your waste production and offset emissions. This doesn't mean you need to rethink every action you take—it's about simple swaps here, people! Cut two minutes off your shower time, turn the lights off when you leave the room, and swap your daily caffeine fix for a more sustainable cup of Yogi® Honey Lavender Stress Relief tea, blended with Rainforest Alliance Certified™ Rooibos.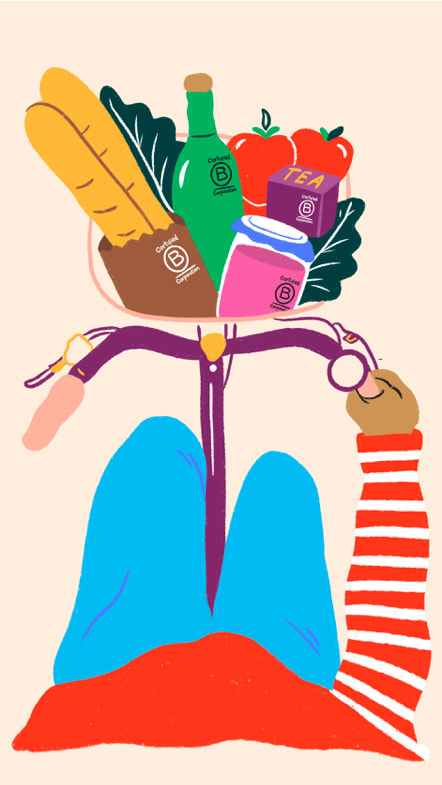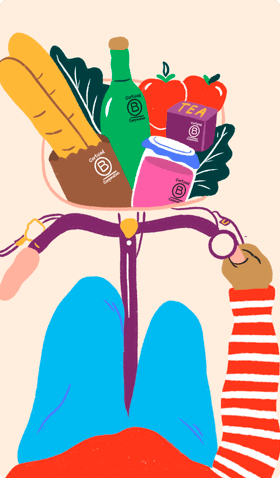 You've probably seen a "Certified B Corp' label before, but what you may not have realized is what it takes to achieve this (surprisingly difficult) standard. Certified B Corporations are companies that "meet the highest standards of verified social and environmental performance, public transparency, and legal accountability to balance profit and purpose."
Today, we want you to show them some love. Whatever you're shopping for—socks, cosmetics, chocolate-coated waffle shots (yes, actually), or a zesty cup of digestion-supporting Yogi® tea —we implore you to buy from a brand (or several!) that wears the B Corp badge of honor.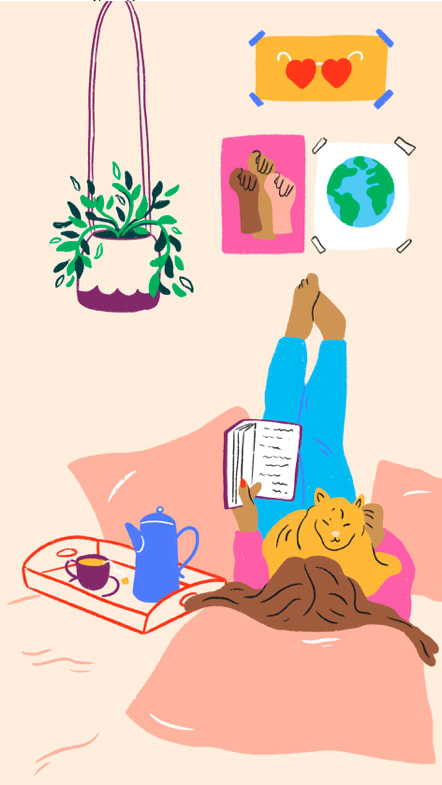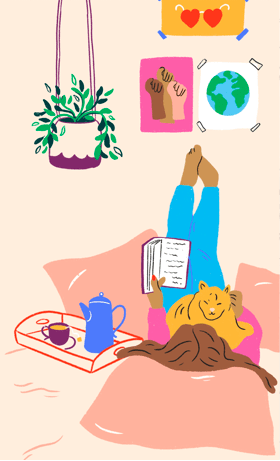 Some of the biggest energy users in our daily lives are the appliances that produce heat (think: microwaves, toasters, and stovetops). A simple way to reduce your footprint (and your electricity bill) is to be more efficient with these appliances.
For example: Winding down at the end of a long day with a cozy cup of Yogi® Honey Chai Turmeric Vitality tea? Heat up only as much water as you'll need. Simply fill your mug or teacup with water first, and then pour that amount into your tea kettle for heating. This way, you not only avoid wasting electricity on the water that doesn't get used, but your water will boil faster and you'll be enjoying your tea in less time (how about that for a win-win?)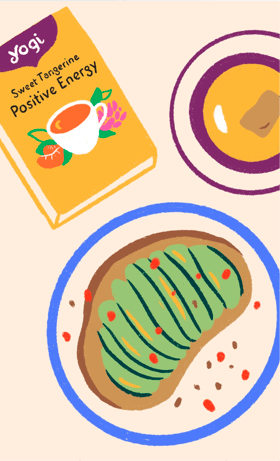 T
h
i
n
k
E
a
t
g
r
e
e
n
.
ICYMI: November is World Vegan Month. We're big believers that one of the most effective ways to personally reduce our environmental impact is by adopting a more plant-based diet. After all, livestock production is a significant source of methane emissions, contributing to 35-40% of emissions worldwide. Today, your goal is to bring your eating habits just a little bit closer to nature by cutting back on the animal proteins.
Does that mean going cold turkey (pun intended) and giving up meat for good? Of course not. Start small and go at your own pace: Try swapping out the meat or dairy in just one of your meals. And in today's world, you can pretty much find a plant-based alternative to nearly everything you eat. Whether it's coconut yogurt, cashew cheese, scrambled "eggs", or tempeh stir fry, there's no shortage of options when your goal is to ditch the meat. And to wash it down? Double down on the positive plant vibes with some Yogi® Sweet Tangerine Positive Energy tea.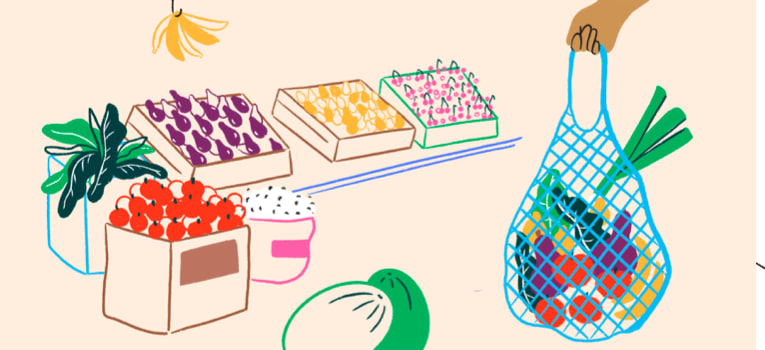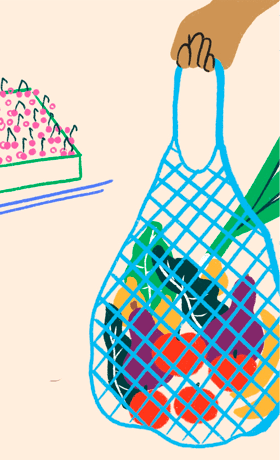 Here's a hot take: Recycling is one of the simplest ways to improve both our environment and our economy. But according to the EPA, we only recycle about one third of the waste we produce. Why so little? Well, some experts believe it could have something to do with the fact that we're not *entirely* sure what we can and cannot recycle.
To cap off this week and give you some actionable insights to carry into the next (and the one after that), today's mission is to up your recycling IQ and become a more informed citizen. First, we need to figure out some dos and don'ts. Whether you're recycling your clothing, your beauty products, or anything else in-between, there are plenty of helpful recycling resources (like here or here) to help you get started. A few lesser-known basics? Anything smaller than a credit card cannot be recycled; ditto for any combined materials (such as a plastic-coated coffee cup).
Next, try some of these simple habits to bring your routine closer to carbon neutrality:
Leave your reusable tote hanging on the door so you don't forget it
Get involved by volunteering at your local recycling center
Swap your morning coffee-shop stop for some home-brewed coffee or tea in a to-go re-useable mug—you'll not only avoid unnecessary waste from a disposable cup, but you'll likely save a few bucks, too!