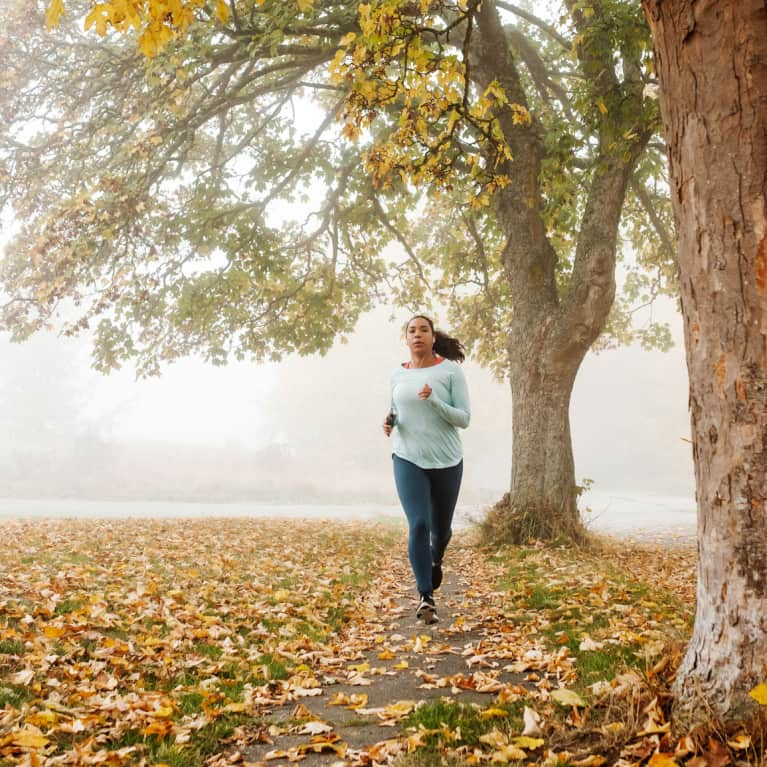 The great part about having 24 hours in a day: That's lots of time to go for our goals and improve on the day before. The not-so-great part: When it feels like all those hours aren't enough time.
We've all been there. Packed schedules and dips in energy throughout the day can make it tough to hit our daily intentions. And if our routines involve throwing back cup after cup of espresso, well—let's just say there are other ways to see the return on energy. Below, a full day's worth of mindful practices that help revitalize and fuel your inner machine so you can live your best life every single day.
The average American wakes between 6 and 7:30 a.m., but there's something magical about greeting the day before the rest of the world—and not having to rush to get yourself and the kids out the door. Specifically, rising before the first light of sun (which is, in fact, an ayurvedic practice) gives you time to establish a renewing morning ritual, like a mind-clearing meditation, to set you up for the day.
2. Move your body in the morning.
Speaking of morning rituals, a solid one for powering up your day is getting in some mindful movement. Anything from a quick run to simply stretching out stiff muscles from a night of sleep can help kickstart your body for the day ahead. Get your heart rate up with a low-impact class, like this energizing workout from mbg revitalize, powered by our friends at Naked Juice. Or, for an early-morning stretching routine, try a few shoulder or hip openers (bonus: you can do them right in bed!).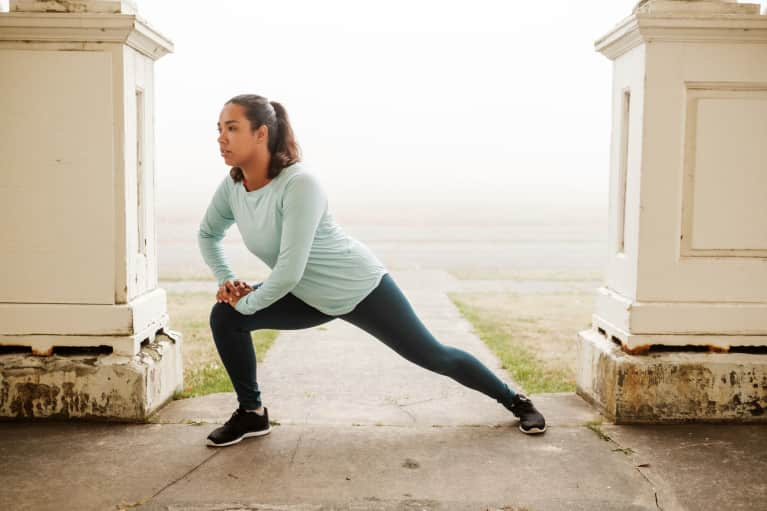 3. And keep it moving throughout the day.
Take breaks during the day when you can (for the simple reason that it feels way better than constant sitting and staring at a computer screen), and pair it with intentional movement. For example, set a push-up goal and hit it, spend 10 minutes on a yoga flow, help a coworker with moving boxes, or take the stairs when you come back from lunch. Even if seems inconsequential, every movement counts!
You don't need us to tell you why spending a few minutes to meditate is great for the mind, but just for a quick refresher: A daily meditation practice has been shown to provide benefits, and breathwork is another way to bring you into your body and the present moment. Find a breathing exercise or technique that's specifically designed to re-energize you, so you can put it into practice when the afternoon slump rolls around. And if you're one of the lucky ones who can swing it, a power nap contains the word "power" for a reason: Research has shown that a 60 minute nap may help benefit memory.
Snacking is one of our favorite ways to replenish mental and physical energy—just make sure you're reaching for the right kind of nourishment. The Fruit, Nut & Veggie Bars from Naked are the next iteration of the brand's Red, Green, and Blue Machine smoothies, which we all know as the original grab-and-go supercharger smoothies. Each 160-calorie bar—which you'll find in your grocer's refrigerated section (at Target, for instance)—contains real, high-quality ingredients like almonds, pistachios, quinoa, carrots, apples, spinach, and kale .
Fill up that water bottle–drinking water and properly hydrating throughout the day, especially if you're working out, is key to staying healthy and helping your body perform at optimal levels. Not getting enough H2O may negatively impact your energy levels.
Remember when we talked about taking breaks? You can totally kill two birds with one stone with this one. Research has shown that getting outside and just being in the presence of nature during your workday has a slew of benefits, including helping workers cope with stress—bonus if you take your workout session outdoors (who says you need a gym?).
One of the biggest ways to power your day and ensure you're not just dragging yourself through it is getting a proper night's sleep the day before. We all know that a full night's rest is necessary to feel and be our best selves, but of course, it's easier said than done. Expert tips to help optimize your nighttime routine for improved sleep include shutting down technology before bed and trying to adopt an earlier bedtime. Who knows? You might just start waking up before the sun.