Never Has It Ever Been Easier To Have A Sustainable Period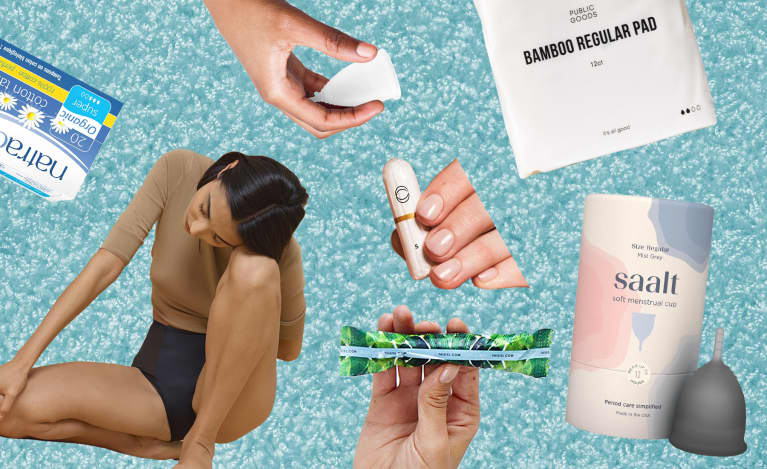 Our editors have independently chosen the products listed on this page. If you purchase something mentioned in this article, we may
earn a small commission
.
To think the term "period care" used to call to mind only cotton pads and tampons. Over the last few years, interest in products like menstrual cups, reusable pads, applicator-free tampons, and period-proof underwear has steadily climbed.
The worldwide market for menstrual cups is projected to reach $46 million by 2023, and period panties are also expected to continue gaining traction in the $20.62 billion feminine hygiene market in the coming years, according to an industry analysis. Reusable period products like these are more affordable than their disposable counterparts—not to mention more environmentally friendly.
According to one Harvard Business School study, 20 billion pads, tampons, and liners are dumped into North American landfills every year, where they will take hundreds, in some cases thousands, of years to break down. Their plastic applicators and wrappings, on the other hand, are making their way into our waterways. In 2015, The Ocean Conservancy collected 27,938 used tampons and applicators on beaches in a single day.
To speak to the 98% of menstruating American women who still use these disposable period products, more and more brands are starting to innovate organic, plastic-free options that at least won't leech chemicals into the environment—or your body.
Needless to say, there's no shortage of news in the healthy, sustainable period space these days (CBD-infused tampons, anyone?). Here are some of the companies leading the conversation:
1. Saalt
With a tagline of "pass the saalt," the menstrual cup company hopes to normalize conversations about cups and periods in general. Saalt cups, designed in collaboration with Put A Cup in It, are now available in mainstream retailers like Target and Urban Outfitters, and proceeds from each sale go toward projects that empower women and girls in developing countries. The newest Saalt cup, which is made of softer medical-grade silicone for easier application, launched this spring.
Saalt Soft-Regular Cup ($29)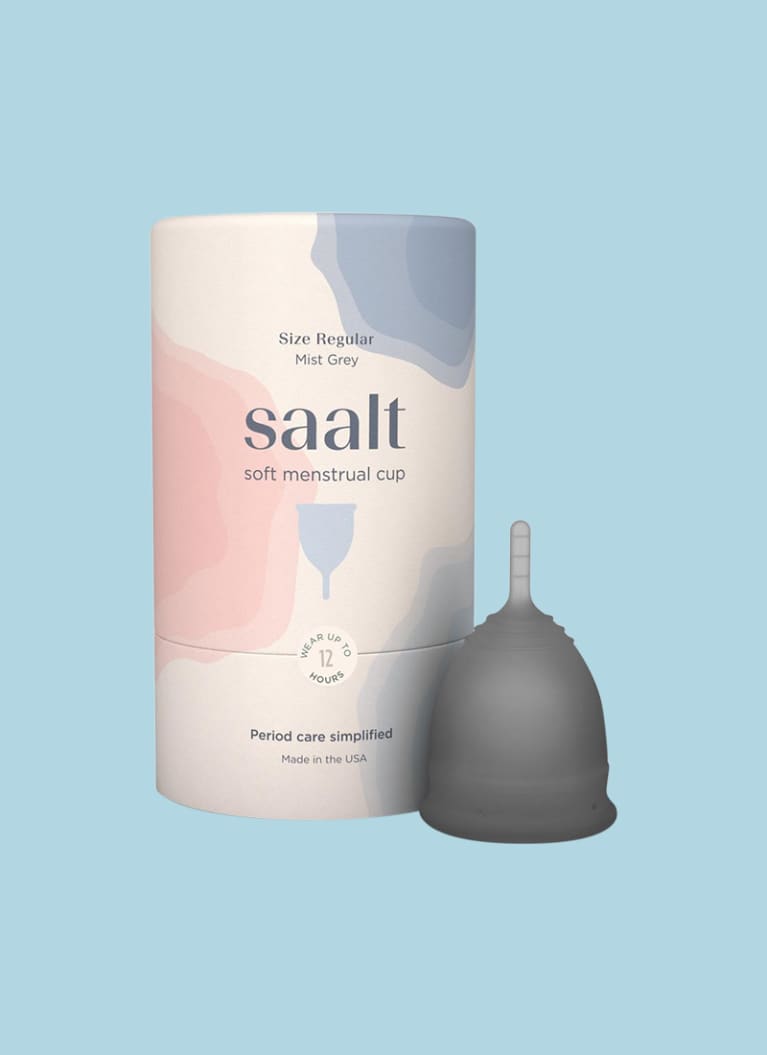 Saalt
2. THINX
THINX was named one of 2018's most disruptive companies by CNBC, making an estimated $50 million in revenue in 2017 off their "period-proof" underwear that's absorbent, comfortable, and easy-to-clean. THINX originally launched in just a few styles and colors back in 2013, but these days, the company sells training shorts, unitards, and leotards alongside dozens of types of underwear—the latest being Super that absorbs four tampons' worth of flow and Air, made from a light and cooling micromesh fabric.
THINX air Hiphugger ($32)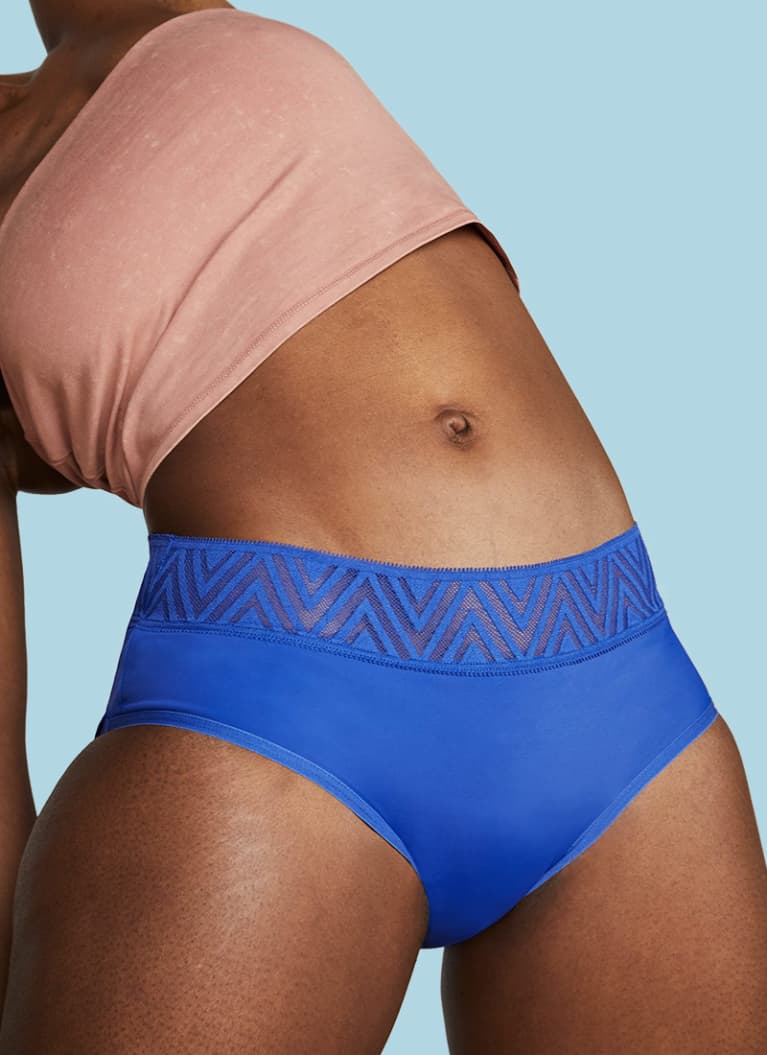 THINX
3. Public Goods
Public Goods, a digital home goods retailer, made its first foray into the period space earlier this month. Now, in addition to discounted organic coffee and paraben-free shampoo bars, you can shop them for biodegradable tampons and pads. Made from bamboo pulp, they'll break down in landfill faster than conventional cotton ones.
Public Goods Bamboo Regular Pads ($3/12-pack)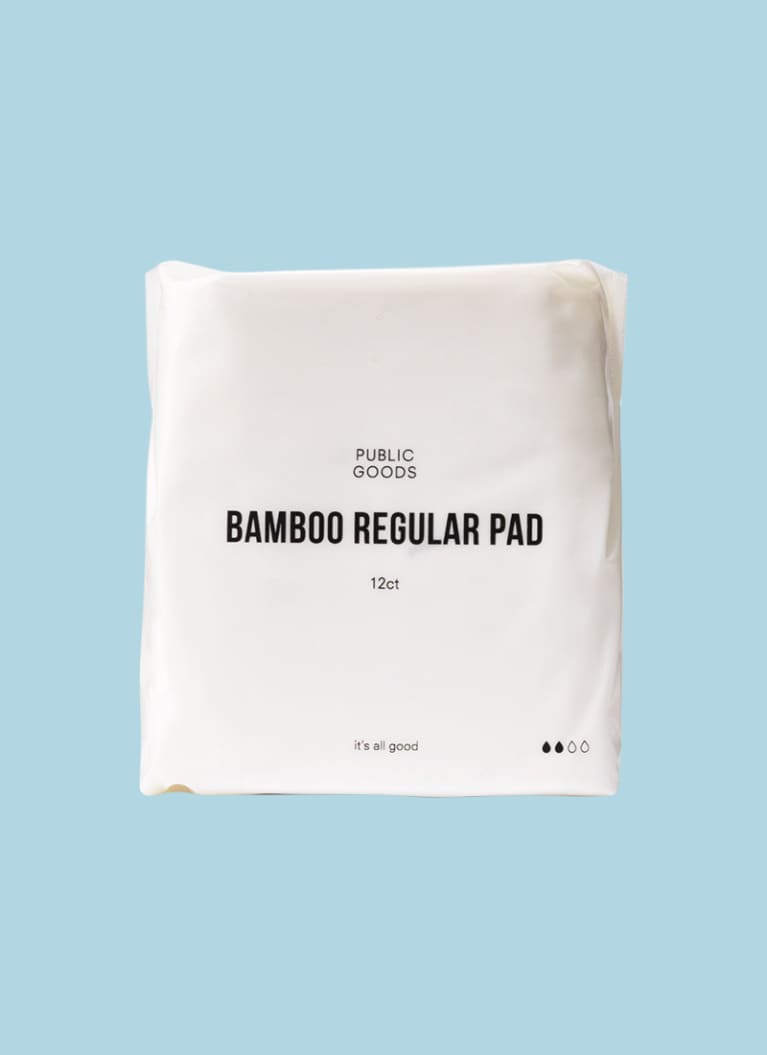 Public Goods
4. UltuCup
This new, inclusive menstrual cup company is focused on a product that everyone can feel comfortable wearing—not just cisgendered woman. It launched earlier this year with three sizes for every "age, shape, and experience level," which are marketed using gender-neutral language and imagery.
The UltuCup Menstrual Cup ($39.99)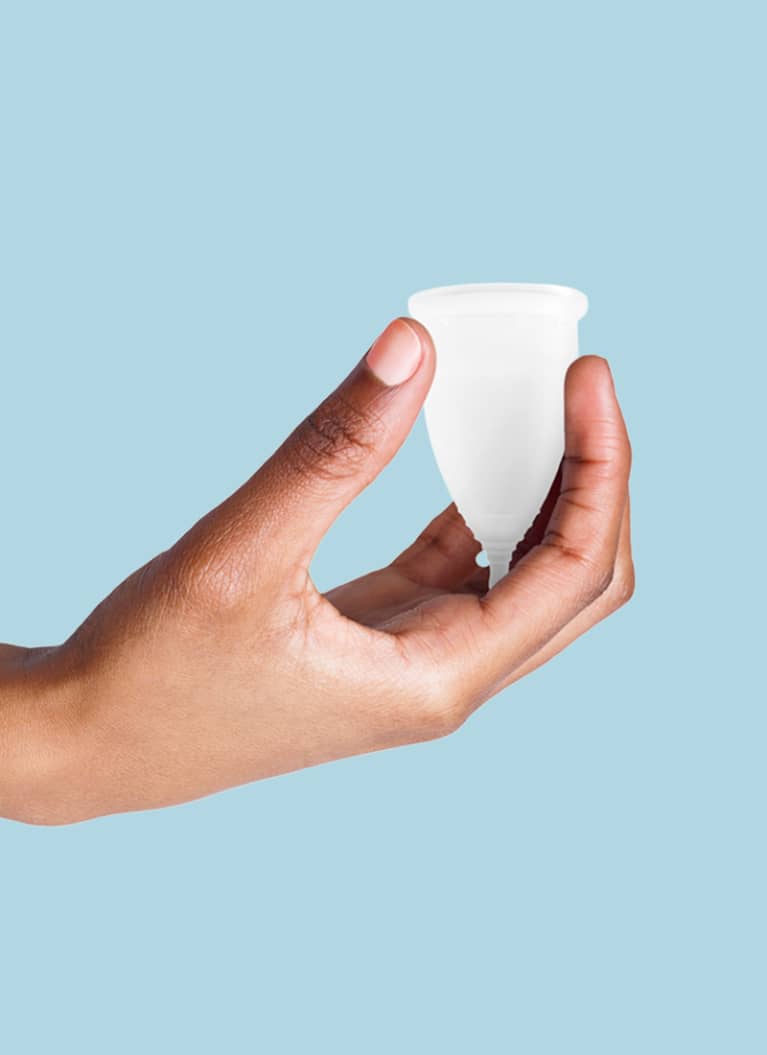 UltuCup
5. LunaPads
LunaPads' washable and reusable panty liners have been around since 2000, but the women-owned company out of Canada recently received a hefty grant to help advance their mission to empower women while keeping plastic out of the landfill. Since its start, LunaPads has diverted 20 million plastic menstrual products from the trash. Its website is a one-stop shop, giving visitors the option to pair panty liners with period underwear and menstrual cups.
LunaPads Starter Kit ($68.34)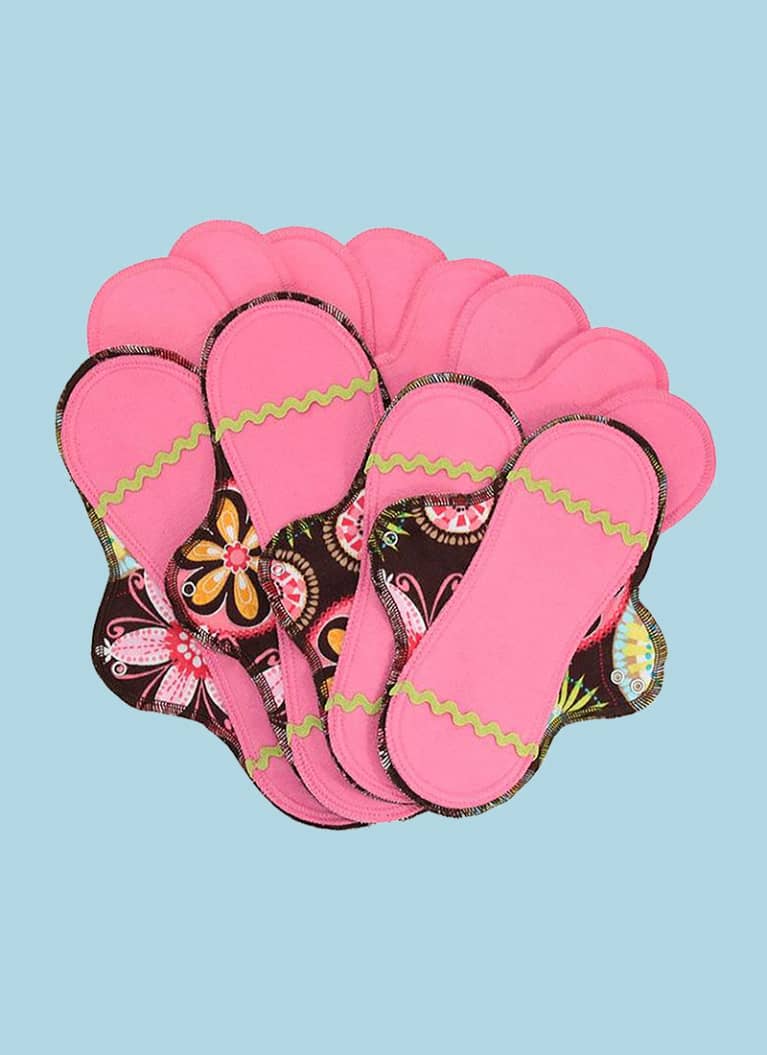 LunaPads
6. Cora
Speaking of serious funding, San Francisco-based organic pad and tampon company Cora just raised $7.5 million in a Series A round, which it will put toward product development. Its subscription model allows customers to mix and match the tampons (which come in an applicator-free option to save plastic), cups, pads, and liners that are delivered to their door every month.
Cora Applicator Free Tampons ($8/month)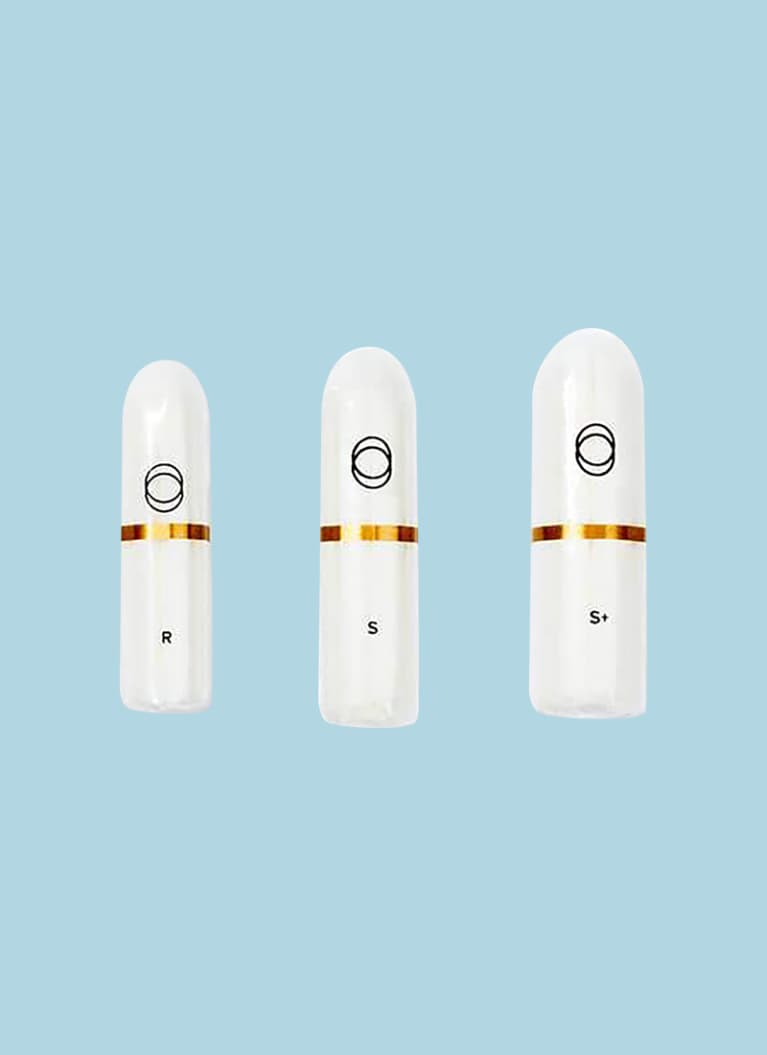 Cora
7. Natracare
One of the first natural and organic tampon brands to hit the market back in 1989, Natracare continues to evolve its earth-friendly offerings. Most recently, the company joined 1% for the Planet, pledging 1% of its proceeds to environmental causes.
Natracare Super Non-Applicator Organic Cotton Tampons ($4.61)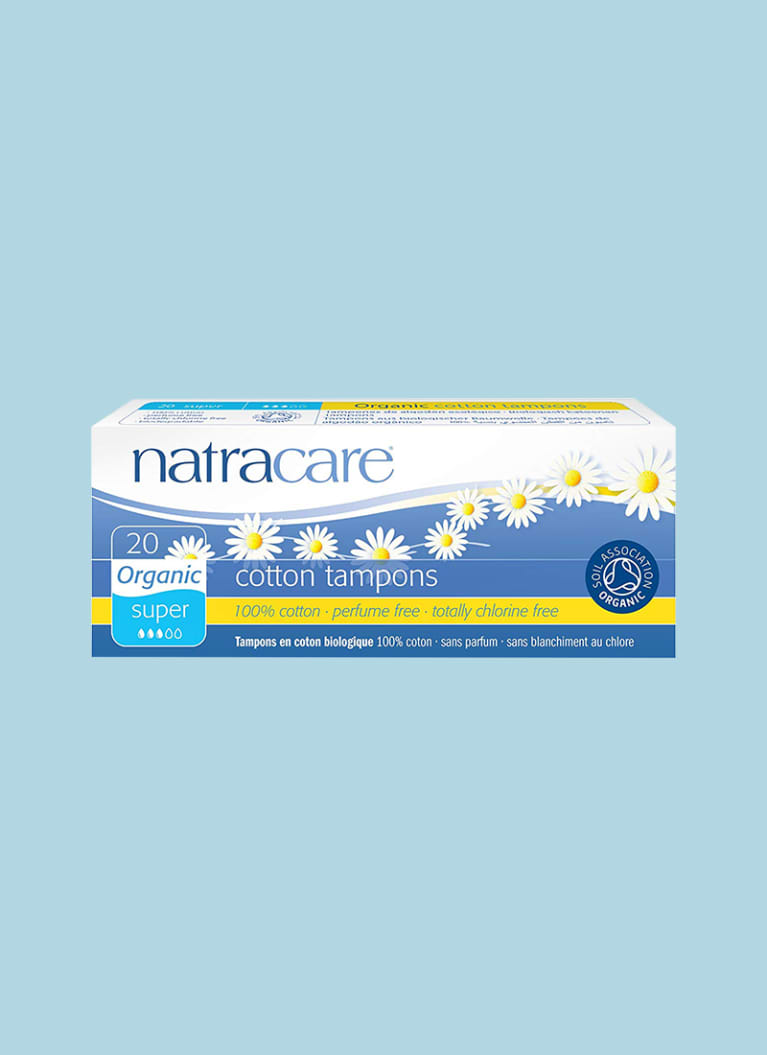 Natracare
8. L
Earlier this year, Procter & Gamble acquired period care startup L, vowing to further its mission to make period products accessible to as many women as possible. Launched in 2011, the company sells organic, dye-free pads and tampons on a buy-one-give-one model. So far, it's sold over 200 million tampons and pads and given 200 million to those in need. It, too, operates on a monthly subscription model.
This Is L Tampons ($4.95)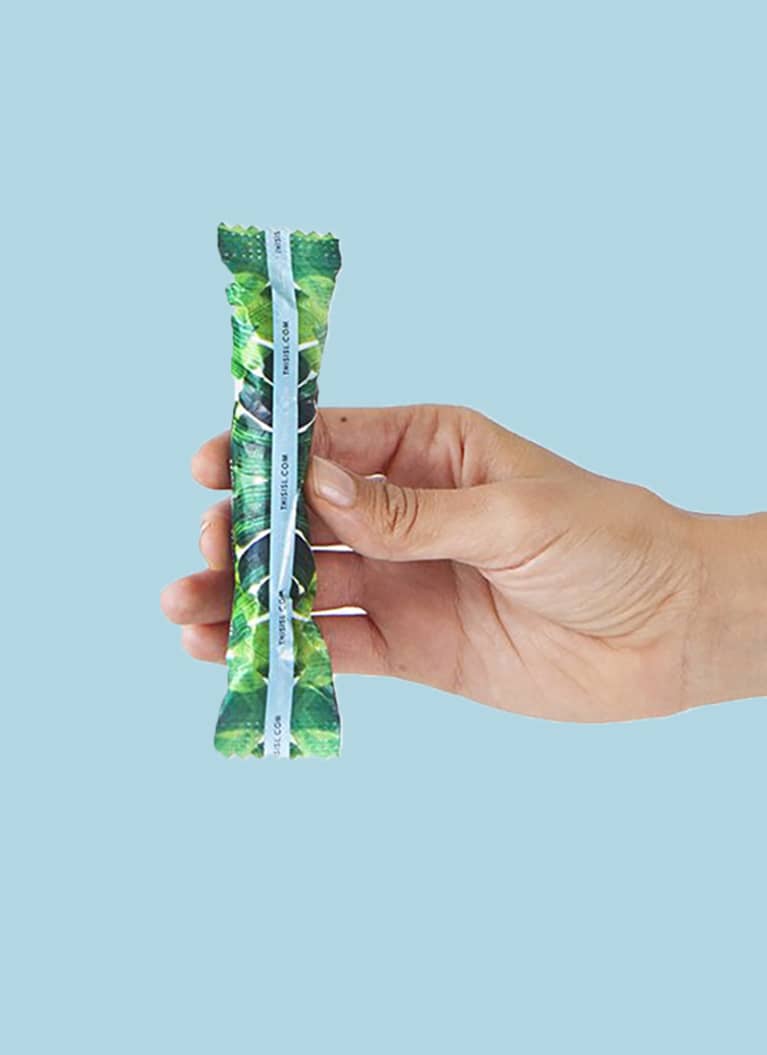 L