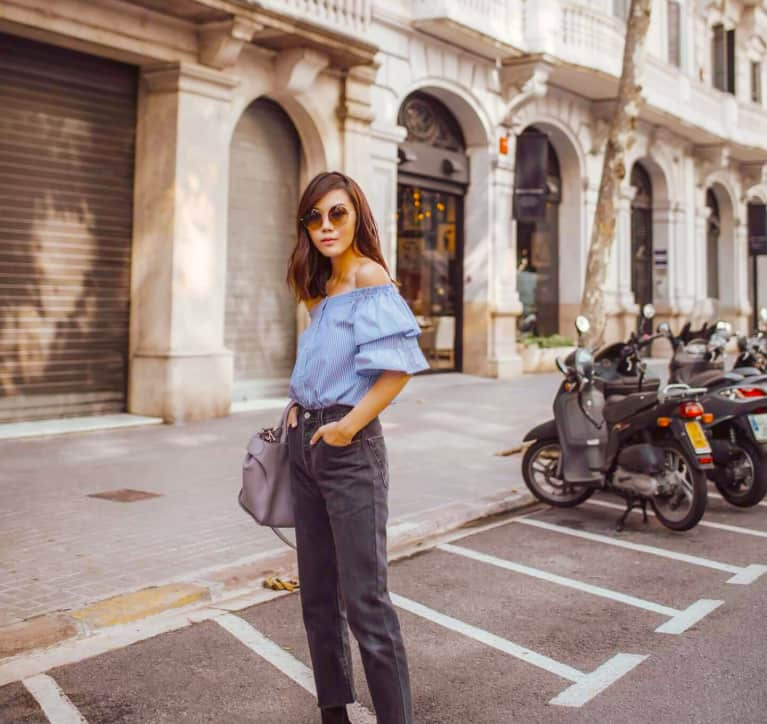 Summertime is one of the busiest times of the year, so when you're hopping from the beach to the yoga studio to a backyard BBQ, it's helpful to have a few summer staples in your closet that will effortlessly transition you from one activity to the next. Hunting for versatile summer fashion may sound like a difficult mission, but that's where Stitch Fix comes in.
What is Stitch Fix? It's the leading personal styling service that delivers a box of clothes and accessories to your doorstep whenever you want. And get this—every piece is hand-selected by a personal stylist based on your taste, budget, and body type.
What you get: Five items in each box. Keep what you love and send back the rest—and shipping is totally free. Choose to purchase all five items, and you get 25 percent off your entire order.
Here are seven staples you need to carry you through summer:
1. Say yes to strappy sandals.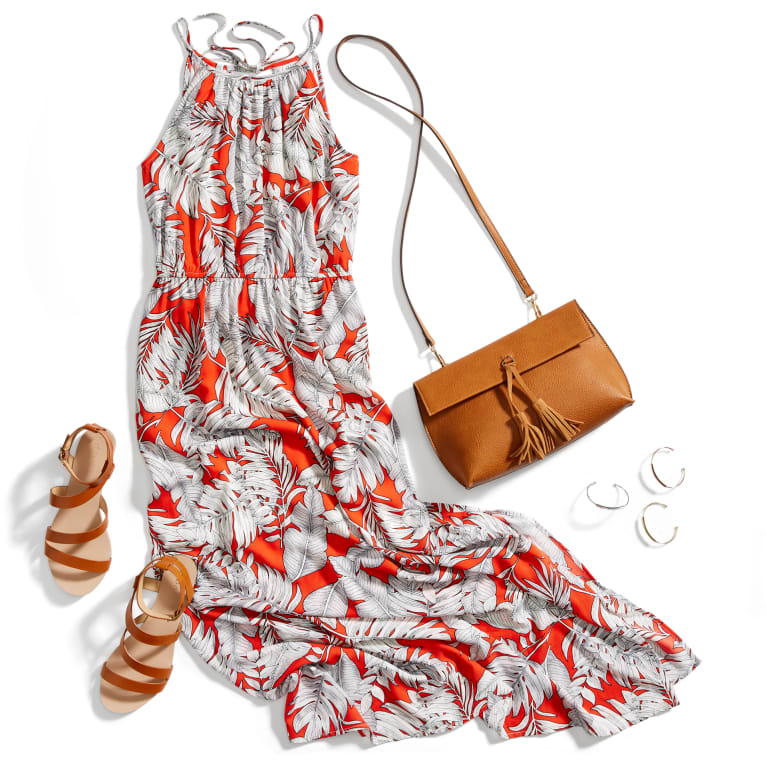 Carting around different pairs of shoes can be a pain, so you're better off finding one pair of strappy flat sandals that will go with just about everything, whether it's a bikini, a summer dress, or a pair of comfy leggings. If the pair you get doesn't fit, not to worry—shipping both ways is free of charge when you use Stitch Fix.
A pop of bright color can elevate any outfit, and there are all sorts of bags out there that can simultaneously hold all of your beach gear and complete your outfit. Opt for a traditional summer color, like a yellow or green, over basic black and beige. They may seem like bold choices at first, but they'll make the rest of your wardrobe look new again. Plus, a gorgeous bag can elevate those leggings and a basic tee from loungewear to a polished look.
After lounging around in the sun all day, you want something easy to dress up your look in seconds—especially if you've just finished a long, juicy yoga sesh. Toss a trendy off-the-shoulder top into your bag that will have you looking put-together (and on-trend) in a flash.
4. Find your I-want-to-live-in-these leggings.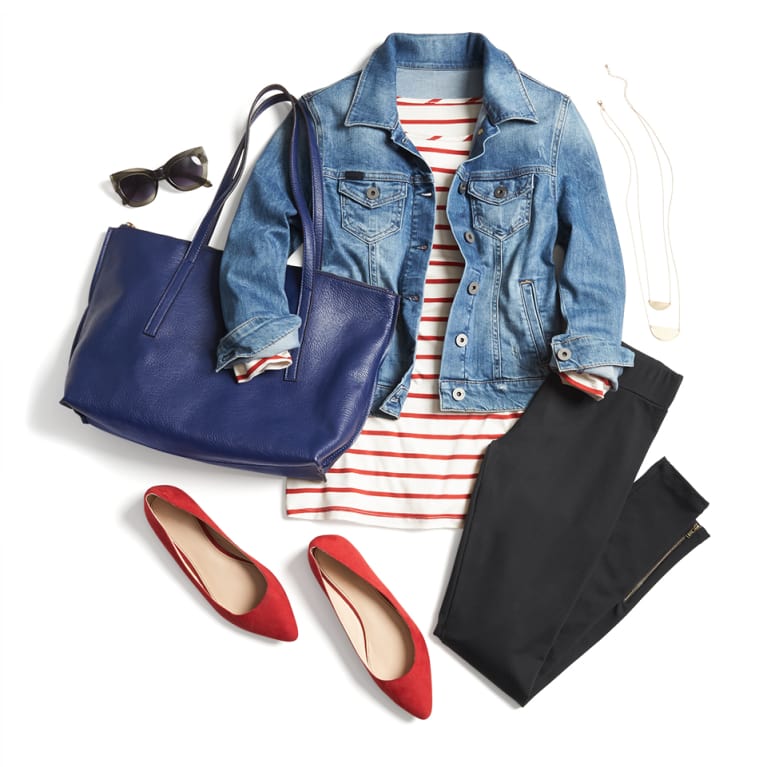 We all need a few reliable pairs of leggings in our closet, no matter the time of year. They're good for yoga, brunch, travel, or just lounging around. Stitch Fix is well-versed in the art of expert personal styling, which means you're bound to find a pair of leggings that feels like a second skin. We promise not to tell if you love the leggings so much, you wear the same ones to barre as you do to the bar.
5. Don't doubt the basic tank.
It's not always easy to find the perfect tank top since everyone's figures and tastes are a little different. Thankfully, you can send any notes or suggestions (i.e., "I love spaghetti straps, but hate anything tight") to the stylists over at Stitch Fix because the more they know about your preferences, the better they can find your best fit.
Tanks are the jack-of-all-trades in your closet; they work just as well with a pair of denim shorts as they do tucked into a high-waisted skirt. Even better if you pair this basic item with some jewelry!
6. Be bold with your earrings.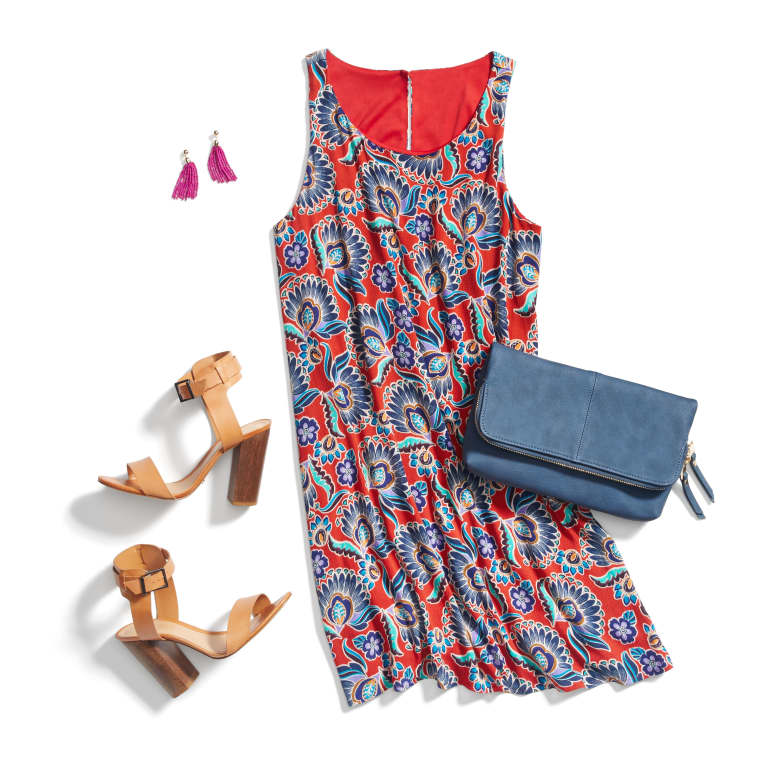 Jewelry sometimes falls to the wayside when we're planning our summer wardrobe. But don't underestimate the power of a pair of earrings. When you're running from a Pilates class to a birthday party, bold earrings are exactly what you need to spice up your outfit. This summer, we're loving a cute pair of tassel earrings to give your look a vacation vibe (even if the only vacation you're taking is a staycation).
Stitch Fix has a bevy of accessory options that will make your favorite black leggings look like they belong on the runway; the best part is, you don't need to sift through the web or search through a department store to find them.
Let's be real—we're usually covered in sweat during most of the summer, but in the early morning or evening, a light scarf can help you face the cool breeze. Grab a patterned scarf to toss on after a day in the sun, and you'll instantly transition yourself from casual day to evening. Concerned you won't be able to find a scarf that fits your style? No need to worry—Stitch Fix stylists curate pieces that are tailored exactly to your needs and preferences.
(Pro tip: You can even share your Pinterest board with your Stitch Fix stylist to show them the looks you've been lusting after.)
Ready to get your curated box of summer staples? Click here to get started. Cheers to looking chic (and staying out of the mall) all summer long!