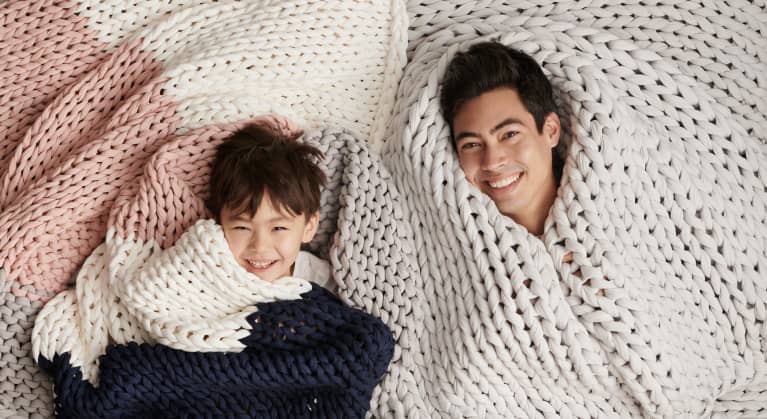 Between flooded inboxes, managing tiny tots, and maintaining an organized household, life can get a bit, well, overwhelming. And once you add in personal things like emotions, stresses, family issues, and relationships, you may find yourself desperately seeking some time to decompress throughout the day. Thankfully, we're here to help you find some peace of mind (literally). Here at mindbodygreen, we prioritize self-care, quality time with loved ones, and maintaining a healthy mental space. That's why we're here to share six easy-to-follow ways to unwind at home, no matter the time of day:
Truth be told, naps are loved by everyone (except busy toddlers, of course). So whether you live alone or with family members or roommates, calling a corporate nap time can not only help reset your mind but also reset the household atmosphere, too. And no proper snooze is complete without a soft and cuddly blanket to keep you warm. Our go-to pick is the Bearaby Cotton Napper. This chunky knit blanket is made with organic cotton which feels like butter on your skin. Plus, it's weighted which is proven to aid naturally deeper sleep cycles by reducing the stress hormone and increasing the happy hormone and melatonin. And depending on your preference and body weight, the Napper is available in 15-, 20-pound, and 25-pound options. Trust us, it will make for the best sleep you've ever had.
Shop this story: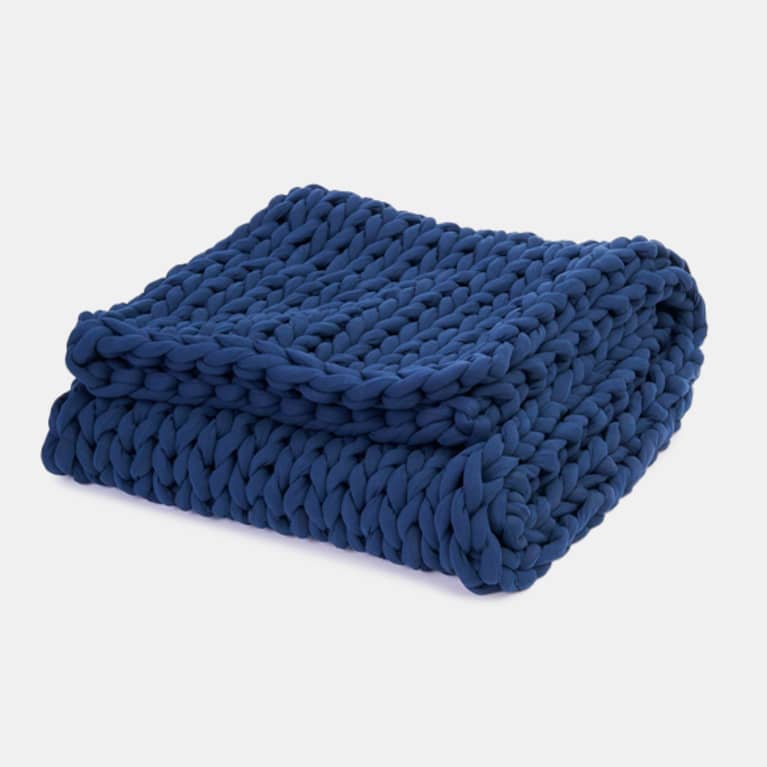 Cotton Napper
A buttery soft, breathable, knitted weighted blanket made from long-staple GOTS-certified organic cotton. The chunky-knit Cotton Napper helps you sleep more deeply and wake feeling rested and revitalized.
Quiet time isn't just for kids, although it's super helpful for them. When life gets chaotic, no matter what the reason, even 15 minutes of quiet can help ease your mind. This is especially helpful for busy moms out there when little ones get restless or agitated. Instead of waiting until you reach your boiling point, work a 15- to 30-minute quiet time into your daily household schedule. Not only is it something to look forward to, but it's an expectation of every member in the house so there's no surprise factor involved. Have each member (or yourself) choose a place in the home that's free of distractions and doesn't encourage talking or causing a ruckus. And remember, this isn't a half-hour of boredom. It's a time to reset, recharge, and re-energize for what the rest of the day holds.
3.
Set the mood...your mood.
There's a reason living in clutter causes mental chaos. There's something soothing and calming about setting the mood in your personal space. It starts from little things like picking up messes and keeping things organized and even includes playful extras like essential oils, candles, and lighting. Have you ever taken a bubble bath with candles and dim lighting? If you know, you know. It's super relaxing and even a bit luxurious. But to be honest, your preferred mood doesn't have to be approved by others. If you like organization and cleanliness, take 10 minutes out of the day to pick up things that aren't in place. For those who love to lounge and kick your feet up, grab your Bearaby Cotton Napper and sprawl across the sofa. If you want to have a little self-care time, pour a cup of tea and put on a face mask. But no matter what you choose, make sure you're setting up an environment that is made perfectly for you.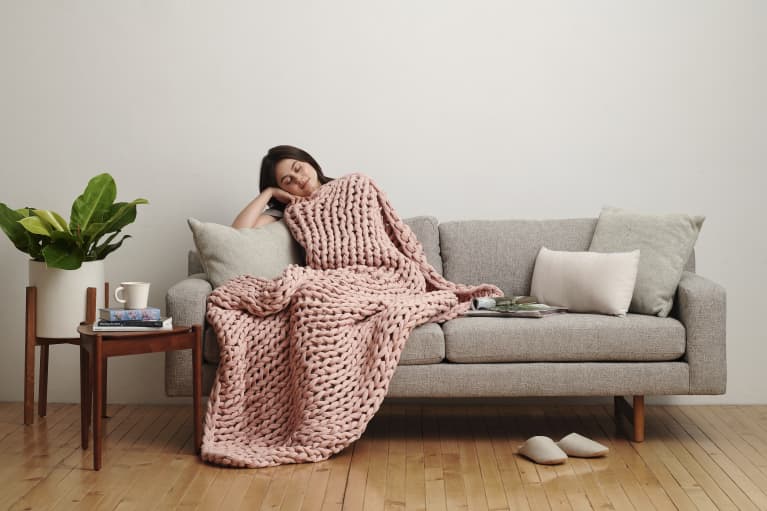 4.
Just put the electronics away.
These days we depend on our phones, computers, and televisions for news, work, and entertainment. And by bedtime, you'd be shocked at just how many hours you've spent looking at some type of screen throughout the day and how little time we spent investing in those we love most. We know it's impossible to avoid electronics throughout the day, but once work is finished, it's smart to limit your exposure to screens. Instead of sitting in front of the television every night, schedule a family cooking night once a week, and another evening can be dedicated to reading a book aloud. This not only adds variety to family fun, but it allows there to be an activity for everyone to enjoy together.
No matter who lives under your roof, you want to focus on building positive relationships with them. What better way to do that than spending quality time together? When your load is feeling heavy or there's something taxing your mind, connecting with the ones you care about most can make a world of difference. You can plan a cooking night, have a dance party, or play a board game (remember those?). The possibilities are endless. And of course, if you're choosing to lounge at home, grab your Bearaby Weighted Blanket to make things even more cozy. Snuggle with your little ones under your blanket, and never forget to tell your friends and loved ones that you care about them and appreciate their role in your lives. Sometimes, it's the little things that can take all of your stresses away.
There's something invigorating about stepping into the fresh outdoors. If you've been cooped up in the house all day, taking a five-minute walk around the block can make a world of a difference. Whether you're by yourself or with your housemates, pencil in a daily walk. The walk can be a casual stroll around the block or a brisk walk throughout the neighborhood or local park. But getting outside and taking in the beauty of nature is a way to not only decompress but to have some me-time throughout the day. If you live in a colder climate with freezing temps, perhaps just opening the window or door for a few minutes will suffice. Just be sure to bundle up first.
Unwinding at home isn't as tricky as we often make it seem. But it does take conscious effort to ensure that we make time for rest. And since we're living in a time when self-care and mental health are extremely important, try adopting one or two of these habits for a healthier, balanced, and happier lifestyle. We promise, it won't disappoint.