paid content
 for

The 6 Timeless Items You'll Love This Fall (And Every Fall After)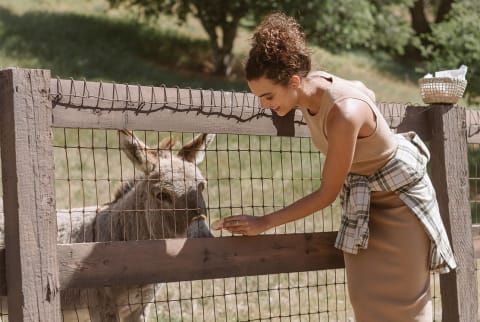 Image by Jenni Kayne / Contributor
September 21, 2021
Fall is upon us, and alongside the cool breezes and warm bevvies come two of our favorite words: sweater weather. After the commotion of summer, this season comes like a breath of fresh air. Fall invites us to slow down, get cozy, and reconnect to our deeper intentions, which may have been buried in the sand during those summer months.
Our intention this autumn is to create more with less, starting with our wardrobe. Because we all know the feeling: Standing in front of an overflowing closet, thinking I have nothing to wear. The answer is not a bigger wardrobe, it's a timeless wardrobe, with a few extra-cozy, quality pieces at the center. And for the pieces that stay in style forever, that starts with Jenni Kayne—the women's lifestyle brand infused with the kind of minimalism we're after this season.
Advertisement
This ad is displayed using third party content and we do not control its accessibility features.
Image by Jenni Kayne / Contributor
Go timeless.
As trees shed their leaves, we're minimizing our closet to the pieces we're excited to wear for years to come. Not only does timeless style always leave us with something to wear—it's better for the planet (and ultimately, our wallet). Collectively, we acquire about 80 billion pieces of clothing per year. And on average, we wear each piece just seven times. With fast fashion, the satisfaction of new clothes goes, well, fast. Apparel by Jenni Kayne, on the other hand, stands the test of time thanks to their quality of construction, attention to detail, and loyalty to timeless trends. And we picked out our fall favorites to show you exactly what we mean.
Advertisement
This ad is displayed using third party content and we do not control its accessibility features.
The sweater to celebrate the first day of that sweater weather.
For us, the first days of fall are something to celebrate. And nothing meets the first brisk, cloudy day like the Jenni Kayne Alpaca Cocoon Crewneck. This lusciously soft sweater, thrown over a bralette and paired with your favorite jeans, is the perfect outfit to welcome this fall—and every fall after. Made in Peru, with a cushy alpaca blend, this chunky sweater feels divine on your skin and will reclaim its favorite sweater status with every wear.
Staying warm with layers of love
If summer is for bare feet and breezy blouses, then fall is for layering the pieces you love. Staying warm in style is a bit of an art form, but the Jenni Kayne O'Keeffe Overshirt takes care of that with just a few buttons. You can style this warm wool piece as a cozy shirt or, with its jacket weight, as outerwear. However you wear it, one thing's for sure: The earthy colors of this oatmeal plaid have us grounding down and remembering it's quality over quantity.
Simpler style, one step at a time
Fall might be famous for sweater weather—but we're just as excited about busting out the boots. In the spirit of minimalism, we don't need a pair of boots for every occasion. We need one pair of boots that adapts to wherever the crisp winds blow us. Whether that's a flirty fall dinner party or traipsing through a pumpkin patch, the Jenni Kayne Suede Canyon Boot can be your go-to shoe. Inspired by vintage hiking gear and made in Italy—you know they'll outlast any trend.
The season of everyday comfort.
At the center of every minimalist wardrobe should be a couple of items that you love so much, you wouldn't be opposed to wearing them every day! For example, made of Jenni Kayne's everyday fabric, the Everyday Sweater is a piece you can rely on no matter what's on the day's agenda. It's easy, lightweight, and versatile. Layer it over a dress for your meeting, or slip it on as you head to the coffee shop for your afternoon chai (or dare we say...pumpkin spice latte).
Slide into slower days.
We turn to Jenni Kayne for our closet staples, not just because their apparel is luxurious but because it's equally functional. And nothing proves that quite like their bestselling Shearling Mule. Made in Italy with a lightly padded leather insole, and textured with animal hide, these shoes meet our intentions for a softer, stylish fall. Paired with a favorite pair of ankle-cut jeans and the Cable Cocoon Cardigan for extra comfort—consider this your fall uniform.
Fall in love with simplicity.
Nature is giving us the cue: It's time to minimize. We can't think of a better time of the year to slow down and reconnect with the simple things that give us the most joy. And Jenni Kayne's mission to help women live well every day with the best wardrobe essentials fits right into that. From the people that comfort us to our favorite spiced recipe to a plush sweater—fall shines a light on the little things. And we're ready to make the most of them.
Advertisement
This ad is displayed using third party content and we do not control its accessibility features.
Devon Barrow
Branded Content Editor
Devon Barrow is a Branded Content Editor at mindbodygreen. She received her degree from the University of Colorado. When she's away from her desk, Devon is teaching yoga, writing poetry, meditating, and traveling the world. She's based in Boulder, Colorado.
Devon's first book, Earth Women, is coming soon. To learn more, join the mailing list, and receive updates, head to www.devonbarrowwriting.com.