6 Things You Need To Know Today (December 1, 2017)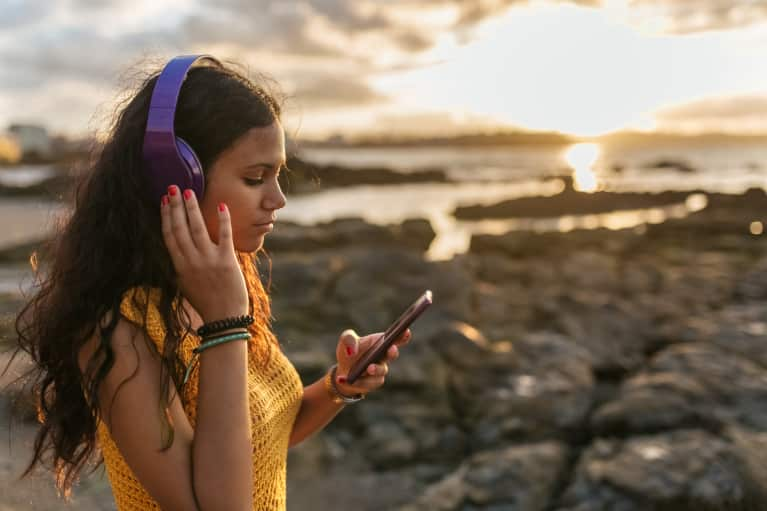 1. Our phones might be sabotaging our mental health.
A new study from Korea University in Seoul showed that phone addiction in teenagers is associated with higher scores for anxiety and depression. The good news? Cognitive behavioral therapy seems to improve the teens' mental health. (Medical Xpress)
2. There's a lot more to learn about the skin microbiome.
New research on the bacteria that reside on our skin showed that one species of Corynebacteria—which is commonly found in older adults—could also be linked to skin redness, wrinkles, and age spots. Scientists think it could be a great target for skin treatment in the future. (EurekAlert)
3. This viral tweet made a real difference.
A college student's viral tweet helped raised tens of thousands of dollars for St. Jude's Children's Hospital after being featured by Jimmy Fallon, Ellen Degeneres, and more. "This time of year is about giving—this year, I am giving back to St. Jude and the families who are supported by their amazing services," the student tweeted, vowing to donate 25 cents for every like and 50 cents for every retweet. After these numbers added up to hundreds of thousands of dollars, she started a GoFundMe to cover the funds she didn't have. It's a great reminder of easy ways to give back during the holidays. (Spokesman)
4. Cuddling changes us on a biological level.
A new study finds that babies who receive less physical contact grow up to be more distressed toddlers. While more research still needs to be done on this phenomenon, it could demonstrate that physical touch affects gene expression in a big way. (Science Alert)
5. Is long-distance running bad for the heart?
As it turns out, probably not. A new study on 50 men who ran 3,510 marathons collectively found that there was little relationship between how much they ran and how much plaque they had in their arteries. But the cardiac demands of years of hard running hadn't harmed their hearts either. (NYT)
6. A smart condom now exists, and it could take safe sex to the next level.
Move over, fitness trackers: As of January 2018, the i.Con smart condom will hit the market. At $74 apiece, the latest invention in wearable tech will help with slippage and even detect potential sexually transmitted infections. "We wanted the i.Con to look refined, non-intrusive and lightweight—the finished article is nothing short of any of those things," said lead engineer Adam Levers. (New York Post)