This 6-Ingredient Soup Is A Quick & Easy Low-Carb Meal, Perfect For Weeknights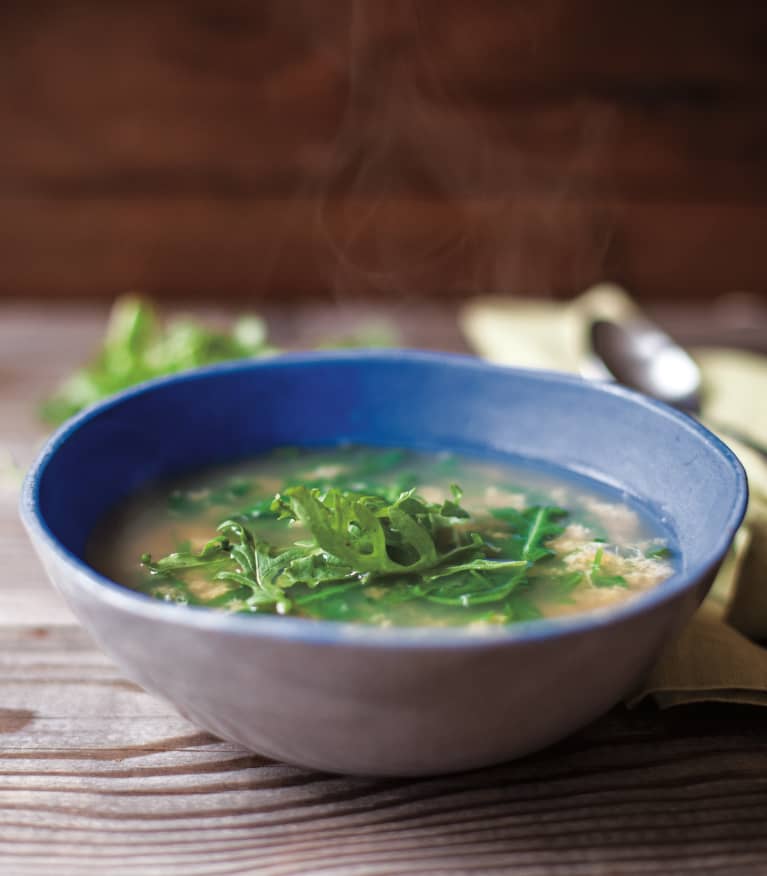 Our editors have independently chosen the products listed on this page. If you purchase something mentioned in this article, we may
earn a small commission
.
Ever thought to make soup for breakfast? While you don't have to it eat in the morning, that is one of the suggestions that Vivica Menegaz, a certified whole foods nutrition technician, makes for this recipe from her new keto-friendly cookbook—and it's one we're kinda into.
Stracciatella soup is sometimes also called stracciatella alla romana for it's Roman origins. Made by slowly incorporating and stirring an egg mixture into hot broth, it's a simple but satisfying dish: "It provides some good protein, hydration, electrolytes and phytonutrients," writes Menegaz. "And it will warm you to the core." The soup is also an easy dish to make when you feel a bit of cooking fatigue coming on, or even just when your pantry is sparse (it only requires six simple ingredients, after all).
A great way to ensure your soup is extra nutritious is by using a true homemade broth—adding the benefits of bone broth to the protein of the eggs and the nutrients from the arugula. Just keep in mind this is a soup best served fresh and hot.
Arugula Stracciatella Soup
4 cups store-bought or homemade chicken stock
2 eggs
2 oz. baby arugula
Pinch of black pepper
Unrefined sea salt as needed
4 tbsp. olive oil
Heat the stock in a medium saucepan over high heat until it reaches a rolling boil.
While heating the stock, whisk the eggs until foamy. When the stock is boiling, add the eggs in a stream, stirring continuously. Stir for another minute until the egg is cooked, then add the arugula and turn off the heat. Add the black pepper and salt. Keep stirring until the arugula is wilted, about 30 seconds.
Sprinkle the olive oil on the plated soup right before serving. Serve very hot.
Want to turn your passion for wellbeing into a fulfilling career? Become a Certified Health Coach! Learn more here.