You're 6 Swaps Away From A Greener Kitchen

mbg Sustainability + Health Director
By Emma Loewe
mbg Sustainability + Health Director
Emma Loewe is the Senior Sustainability Editor at mindbodygreen and the author of "Return to Nature: The New Science of How Natural Landscapes Restore Us."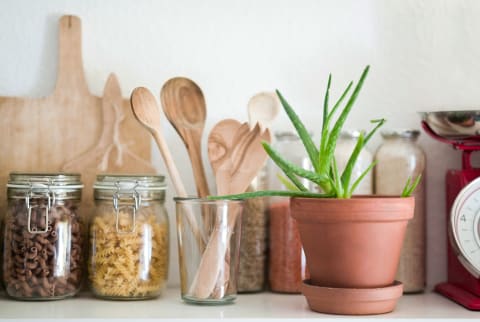 February 27, 2018
Crafting a kitchen that supports sustainable intentions can be as easy as swapping out disposable items for reusable ones. There are plenty of tiny swaps that can add up to a much greener cooking routine in the long run. Here are a few to start with:
1. Stasher bags instead of plastic baggies.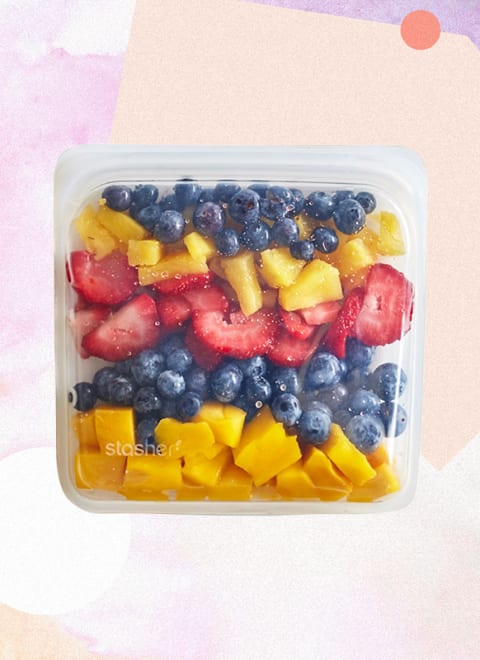 It's all too easy to cycle through a box of little plastic sandwich bags, especially if you're someone who packs meals to go. Stasher bags offer the same convenience, but they're reusable. Created by conscious mom Kat Nouri, the bags are a family friendly, BPA-free alternative made from silicon that can be thrown into the wash after each use and come in different colors and sizes.

2. Bee's wrap instead of aluminum foil.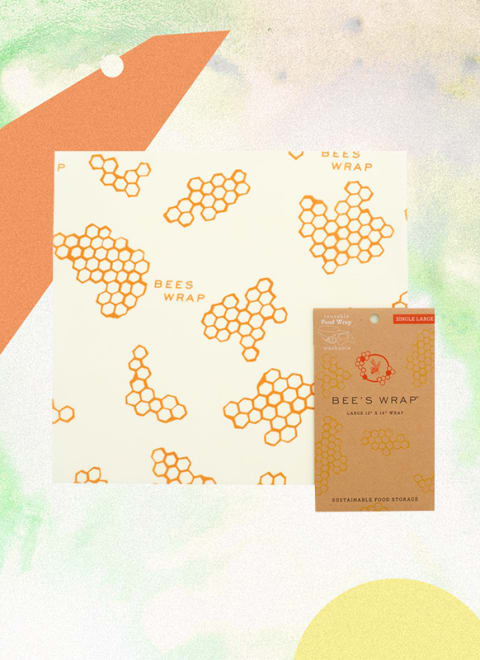 Bee's Wrap is another convenient, reusable option to have on hand for storing food. Made of organic cotton, beeswax, organic jojoba oil, and tree resin, the natural material can wrap loose veggies, house snacks, and cover bowls. It molds to the heat of your hand and maintains its shape, making it a more eco-friendly alternative to foils, plastic wraps, and parchment papers. The larger size can hold breads and produce hauls, so you can throw some in your grocery bag and avoid pesky plastic wrap in the store.

3. Reusable bags instead of plastic or paper bags.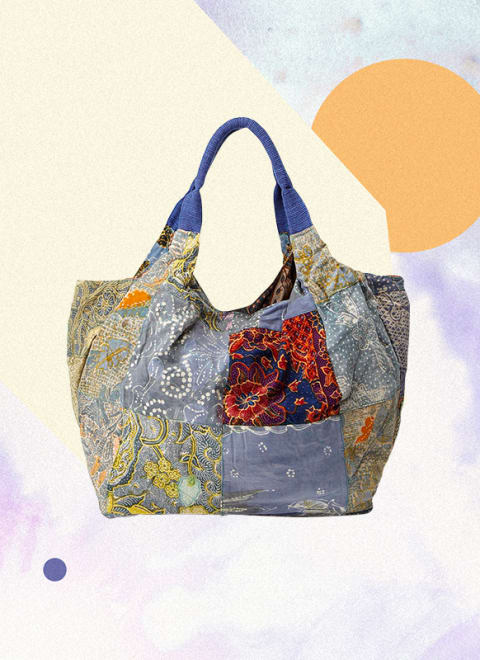 Speaking of food shopping, it's probably time to upgrade your reusable grocery bags. While totes are a great option for smaller hauls, they don't fit a ton and may leave you reaching for plastic and paper bags for leftovers. One or two larger bags like this surprisingly roomy upcycled cloth one will help you carry everything home, every time. Throw in a few reusable produce sacks for loose veggies, too. These are great for keeping herbs and fruits fresh, so you can pop them right in the fridge after you shop.

4. Mason jars instead of plastic containers.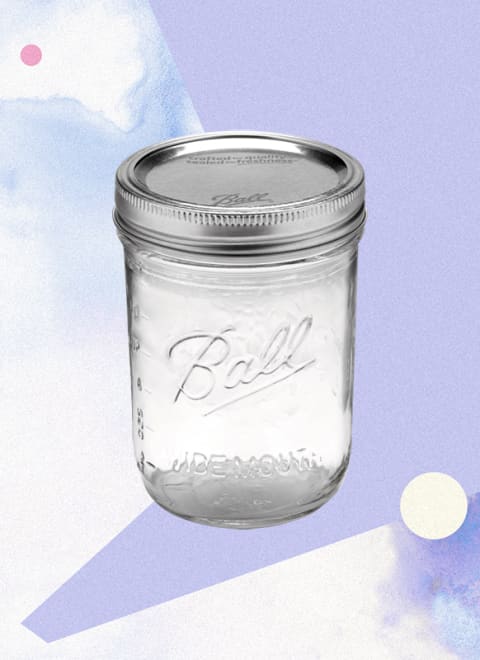 Mason jars are inexpensive, come in a ton of different sizes, are super portable. Plus, they make spices and dry goods look like works of art in your kitchen. Go crazy and get one or two in every size—I guarantee you'll find a way to use it. Bring yours to the bulk aisle to store your dry goods; fill it with fruit that you would otherwise throw away, and pop it in the freezer for smoothies, or use it to store your salad (throw your dressing in the same jar with this nifty add-on).

5. Reusable straws and cutlery for plastic options.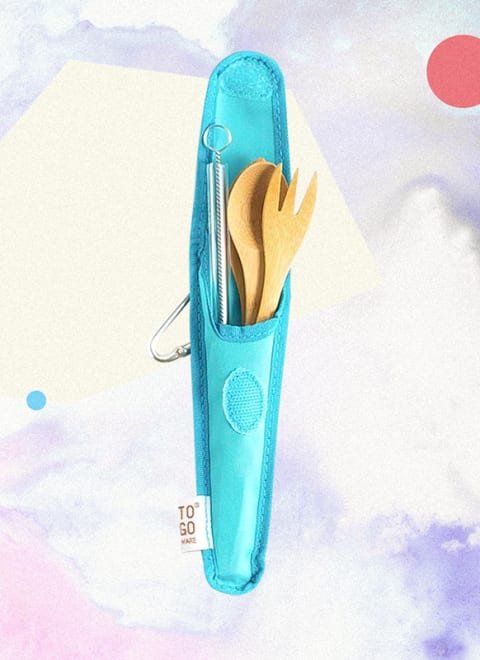 Use up the last of the plastic cutlery lying around your kitchen, and then make a point of refusing it the next time you order takeout. This means straws, too! You can also carry a little kit of reusable utensils in your purse too for on-the-go eats. An incredible 6 million tons of single-use plastic is thrown away a year, after we use it for only a few minutes.

6. Reusable wipes for paper towels.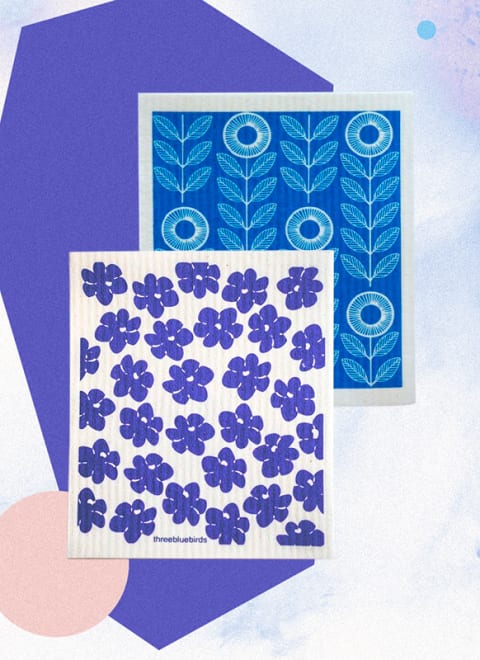 Put your days of using huge wads of paper towels to clean spills behind you and look into reusable cleaning options, like Three Blue Birds made from wood cellulose or Bambooee made from—you guessed it—bamboo.

Ordering these kitchen goods online? Make sure to request packaging sans plastic, and use this guide if you're going to Amazon.