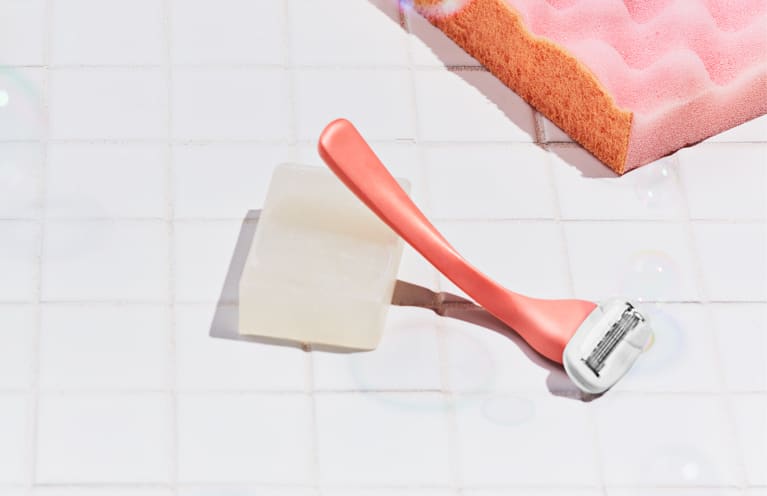 Smooth, stubbly, shaggy—we're talking body hair. And whether you choose to wear it bare, rock it bushy, or go for an in-between, it's your choice; that's the beauty of it.
If you're among those who shave, keeping your skin feeling smooth, silky, and irritation-free has a lot to do with your shaving technique and how you take care of your razor, according to dermatologist Jennifer L. MacGregor, M.D. Here, how to shave a little healthier, every time:
1.
First things first: Does that blade need to be replaced? (Be honest.)
This is not the time to practice extending a product's life span. If you can't remember how long you've been using the same razor blade (um, hello, most of us), you're likely overdue for a new one. "Dull blades lead to nicks, cuts, irritation, and razor bumps," says MacGregor, who recommends changing it out after five to 10 uses and/or at any sign of dullness. "Thankfully, razors have come a long way, and replacement blades are more cost-efficient than ever before," MacGregor says.
This is why Billie's subscription razor service is about to become your new bff. For as little as $9, the brand will deliver their award-winning razor (starting with two replacement cartridges) and four replacement cartridges thereafter in ongoing shipments once a month, or every two or three months depending on how often you shave. Here's the genius: Subscribing takes less than 20 seconds (and Billie actually found a way to make it fun!); do it once, and you'll always have a fresh blade within reach.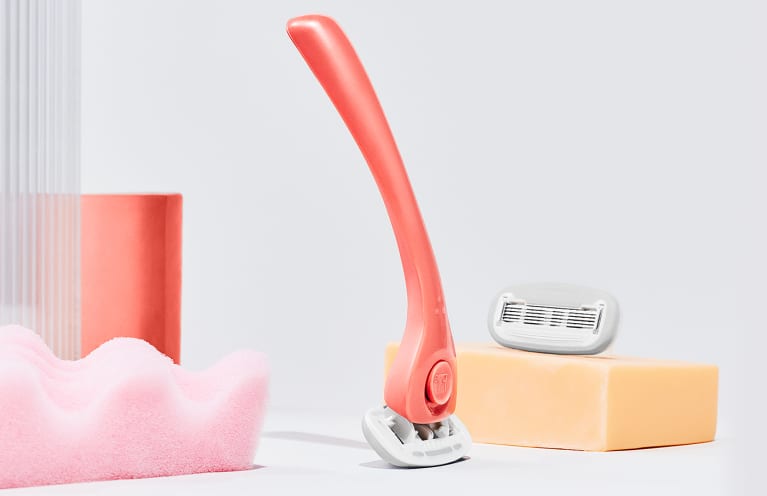 2.
Moisture, moisture, moisture.
We've all done it, especially in a rush—but dry shaving isn't just irritating for your skin, it's the fastest route to razor burn, ingrown hairs, and nicks. Always use water and build up a lather with a shave cream, gel, or soap. "This will allow for a closer glide, soften the hair, and make it easier and safer for the razor to get to as many hairs possible," MacGregor says. Look for ingredients like shea butter, petrolatum, lanolin, oils, and vitamin E to keep your skin smooth and supple.
3.
Dial down the water temperature.
It might feel good to stand in a steamy shower; the high heat isn't actually doing any favors for your shave. In fact, "hot water swells the hair follicle and hides the hair," MacGregor says. So while you think you've gotten a closer shave, once skin has a chance to cool down, you might find those prickles are still pervasive. (Not to mention, the hotter the water, the more likely it will dry out your skin.) Save the hot shower for another day; lukewarm water is the way.
4.
Bump up the number of blades.
The trick to a closer shave with less irritation: a razor with multiple blades. "The idea with multiple blades is that many hairs will catch on the first blade, and then any remaining length will be cut closer to the surface on the subsequent blades," MacGregor says.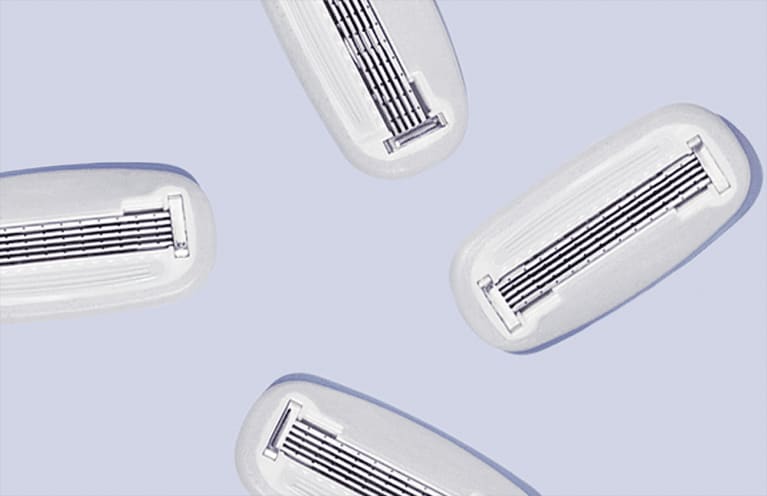 To ensure your moves are as smooth as possible, Billie razors have five rows of blades that are encased 360 degrees within a silky charcoal shave soap with rounded edges. The razor feels like it effortlessly floats and glides over skin while giving you an extremely close shave, and bonus: It lets you shave larger areas more easily and helps you get around smaller areas and curves with more comfort and care.
5.
Give your razor a home with some breathing room.
Pay attention to where your razor lives in your shower: In the soap tray? In the corner of your tub? While it may make it easy to grab, resting your razor near water can expose the blade to bacteria and cause it to rust much faster, MacGregor says. Billie razors stand out for having a special built-in magnet in the handle, which connects to a holder so you can keep your razor up high (it comes with a little putty to attach it to your shower wall) and far, far out of the way of pooling puddles of water. This gives the razor a chance to dry out in between uses so the blade is safe each and every time you shave.
Replenish your razors on the regular by signing up for Billie today (it's just $9 with free shipping)!