This Hidden Environmental Toxin Could Be The Root Of Your Brain Fog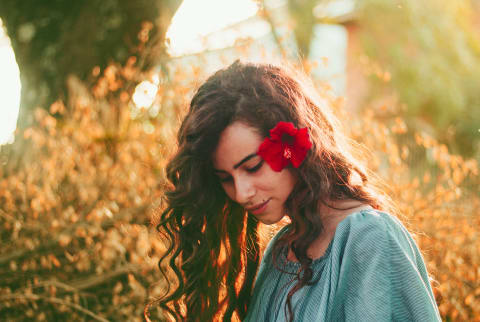 Photo by Ronaldo Oliveira
December 12, 2017
I'm a functional medicine doctor who specializes in diagnosing mold and environmental toxicity, and patients come to me when they're suffering with hair loss, muscle cramps, skin rashes, weight gain, and a litany of other physical symptoms. But often there's also a mental health component that has them confused.
Anxiety, depression, and obsessive-compulsive personality are common symptoms I see in patients affected by toxic mold. That's because the toxins produced by mold (mycotoxins and mVOC's) interfere with the brain's neurotransmitters and can affect the mental capacity to deal with life. A person exposed to mold toxins can also experience memory problems and have a hard time making decisions. One study even found that impairments from mold toxins are similar to that of a mild traumatic brain injury. Some of my patients develop a very "short fuse" and get frustrated or angry more easily. They often say they are consistently "tired and worn out" with "few reserves left."
The good news is that if these physical and mental symptoms are triggered by mold, that means they often improve after the mold is addressed. If you worry that mold is affecting your overall well-being, consider a home evaluation by a professional mold inspector.
Here are a few ways to prevent mold from occurring in the first place:
1. Place your landscaping low to the ground.
Planting shrubs and flower beds around the perimeter of your home, specifically right on the other side of your interior walls, can allow water to seep into the walls.
If you have a raised planting bed perched against any wall of your home, you have a prime area for mold to grow. If the bed is above the slab/concrete level, water can easily seep through the slab-exterior-wall connection and into the interior walls. The darkness and dampness make it a perfect condition for mold spores to multiply.
How to fix it: Keep landscaping below the foundation level of your house to allow proper draining. This way, you can still keep up your curb appeal while minimizing the water that seeps inside.
2. Keep tabs on your windows.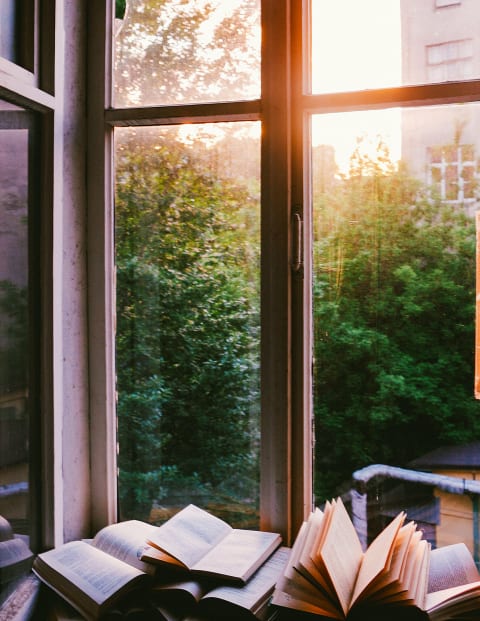 Photo: John Mark Kuznietsov
If windows are not properly installed, they can become prime locations for mold growth. It takes the right weatherproofing, caulking, and sill flashing to keep water and moisture out when it rains. Unfortunately, leaks in caulking don't always have obvious signs from the inside.
How to fix it: It is helpful to check and maintain the outside caulking around your windows annually, as it can deteriorate over time. If you are building a house or remodeling, do a water test on the windows before the drywall is installed to identify leaks and issues with installation.
Then, try keeping your windows free of condensation throughout the year (especially during winter months) by reducing the humidity in the environment and wiping down dampness with a dry cloth. Also, make sure that water isn't leaking into the window area from another source, like the roof or siding.
3. Regulate the temperature and humidity.
Low humidity can reduce mold growth, so aim to keep indoor humidity at less than 50 to 55 percent and promote air flow throughout your space.
How to fix it: Since air conditioners are damp, dark, and dusty by nature, you need to maintain them so mold doesn't grow inside. If you smell something musty, see something growing in your air vents, or are having persistent respiratory symptoms, it's possible you have mold growing in your HVAC system. In the spirit of prevention, hire an HVAC specialist annually to inspect, clean, and optimize your cooling system annually. It is also important to change your filters as recommended.
If you are building a house, the design of the AC system is very important. If the system is specked too large, the unit will not control the humidity well enough. If it is specked too small, the unit will not control the temperature well enough.
4. Ditch carpeting in rooms that get damp.
Have you ever removed an old carpet and took a good look at it? Carpet can get pretty moldy from spills and cleanings.
How to fix it: If you have the option to go with a hard surface for your floors instead of carpeting, I'd recommend it. And definitely replace all carpets in bathroom areas with hard surfaces.
5. Don't turn your back on a leak or spill.
If there's one thing you should never procrastinate on, it's cleaning up a water spill or leak. Even a small water spill over a seemingly harmless area, like a windowpane, can turn into a moldy mess if left unattended. Address ALL leaks and spills immediately. Mold growth from overflowing toilets, roofs, or busted plumbing can be stopped when spills are dried and cleaned within 24 to 48 hours.
Ann Shippy, M.D.
Ann Shippy, M.D., is on a mission to help create extraordinary wellness by using cutting-edge science, testing, and the latest genetic research to find and treat root causes—and not just the symptoms—of illness. As a former IBM engineer, Dr. Shippy became frustrated that traditional medicine couldn't find answers to her own health ailments, so she left a decade in engineering to adapt her skill set to the world of medicine.
She attended the University of Texas Medical School and has a thriving practice in Austin, Texas. She is board certified in internal medicine and certified in functional medicine. Creating custom blueprints and real-world health solutions for those suffering from any combination of physical, environmental, genetic, and individualized health concerns, she insists on using science and personalized attention to treat the patient in totality—and not just bandage symptoms. She is on a tireless mission to help create a world of wellness… "because every life matters." She is the author of two books, Shippy Paleo Essentials and Mold Toxicity Workbook: Assess Your Environment & Create a Recovery Plan.