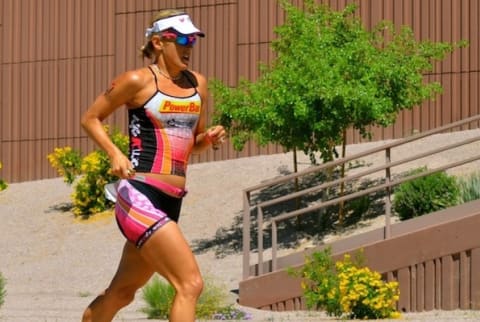 Photo by Shutterstock.com
July 23, 2013
I've been a professional triathlete for eight years and have finished 61 Ironmans. But back in 2001, when I was training for my first Ironman as an amateur, I had no idea what I was doing. I arrived at the start line having ridden my bike 100 miles exactly one time, and that included a stop for burgers and milkshakes in the middle of the ride ...
Still, I managed to get through 112 miles on race day (after a 2.4-mile swim), and then I even made it through a marathon. You can, too—especially if you do as I say, not as I did.
Here are some of the basics that I wish I'd known back then.
Training for ironman is a big commitment—requiring months or even years, depending on where you start. First try training for a shorter event, such as sprint and/or Olympic-distance race, to be sure that you enjoy racing and, even more importantly, that you enjoy the daily training leading up to it.
Enlist the guidance of someone with experience to help you assess your current fitness and experience levels in order to decide how far out you are from Ironman: is it a long-term (2 to 4 years) or short term (6 to 18 months) goal?
3. Hire a coach or choose a training program. 
Especially once you are ready to prepare specifically for the Ironman, pick a training program of some kind. An experienced personal coach is ideal, but not necessarily feasible for everyone. You can find online training programs, however, that are readily available, even if they aren't tailor made for you. In either case, it's essential to have a training plan and stick to it.
4. Find training partners. 
Preparing for an Ironman will and should present extreme mental and physical challenges (because race day will, too!). Having friends to share in your journey will help keep it fun and get the most out of yourself. So find friends that you can train with; they don't have to be preparing for the same event or even for an Ironman. But if you can find people to meet for even a couple of your weekly workouts, this will help keep you accountable and motivated.
5. Assess your priorities. 
Preparing for an ironman is a massive time commitment that extends over months and possibly even years. I like to think of it as a lifestyle more than anything else, because the commitment is so significant that it really does come to affect and shape every other aspect of your life. Be realistic about your family, work, and life commitments—understand that in making time and space for the Ironman project, there will be less time for other things. I don't like to call it a "sacrifice" because I believe that the journey is well worth it, but if it were easy, everyone would be doing it.

Hillary Biscay
There are few athletes who enjoy training and competing as much as Ironman champion and 60 -time ironman-finisher Hillary Biscay. Hillary's peers, some of the toughest athletes in the world, will even admit that Hillary eats better, trains harder, and takes care of her body like no one else. Hillary loves, in her own words — "a smashfest" — an intense training day where she tests herself physically and mentally to new limits. She is the Co-Founder of SMASH (www.SmashfestQueen.com), a women's multisport apparel company, and blogs at www.HillaryBiscay.com.