Close Banner
Advertisement
This ad is displayed using third party content and we do not control its accessibility features.
paid content
 for

Want To Manifest Your Dream Business This Year? Here Are 5 Steps To Actually Make It Happen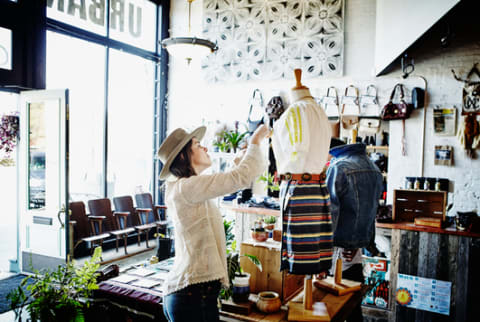 So you've found your passion and you know you want to create your own business out of it, but so far it's a little intangible.
Whether you're looking to start a natural foods blog, sell your awesome macramé wall hangings online, or open your own fitness studio—dreams become real when you start to take action.
Here are five ways you can help to start manifesting your dreams today.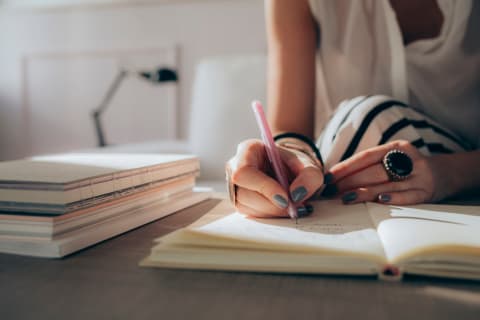 1. Write it down.
Keep an ongoing document or a notebook to write down your objectives. Include everything from your "Dream Big"-type goals to all the little details that will make your brand uniquely you.
What do you want your business to stand for? Who do you want to help? What's your philosophy?
This will help you get clear on what you want and what you're working toward—forming the core of your business.
2. Create a mood board.
As a visual extension of your manifesto, craft a mood board that encapsulates the vibe you want your brand to emanate. Do it analog with magazines and a glue stick or make a kick-ass Pinterest board.
Having an illustrated guide will make it easier when it comes time to pick a logo or design a website.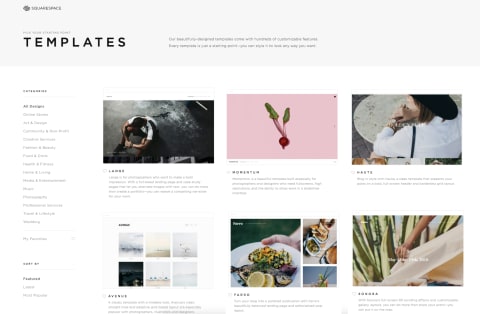 3. Get your website up and running.
Let's face it. You need a web presence to be considered "legit" by many people's standards. The key here is creating something that's both straightforward and speaks to your brand.
Squarespace is the perfect option to easily design a beautiful and professional-looking platform. Easy-to-use tools help you put together a website you love without having to hire an expensive web developer, which is important for those starting from scratch.
It's affordable, super customizable for any type of business, and easy to use. With its flexible options, you can personalize the design of your website without any fancy skills.
As an all-in-one site, Squarespace makes it easy to ensure your domain is registered and your website is secure and mobile-friendly, without you having to do the legwork. Plus it has 24/7 customer support, which is great when you don't have your own IT department to fall back on.
4. Draw up a schedule.
It could be putting aside 30 minutes each day to take small actions for your business, i.e., filling out paperwork for permits, brainstorming, or taking photos of projects. Nothing is insurmountable if you consistently take action—slow and steady wins the race, after all.
If you're starting a blog, make a posting schedule of which days and what content you want to post and stick to it.
Find something that works for you and your brand or company. Making a schedule forms the structure that will help you get ahead.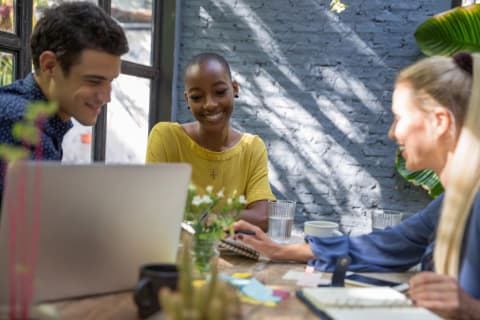 5. Talk to experts.
This could mean hiring a financial adviser to come up with a realistic plan or talking to other business owners who aren't necessarily in your niche.
Find out more about what successful business owners do on a day-to-day basis or mistakes they've made in the past. Try to talk to people in person, if possible, as it's great to develop a network of like-minded entrepreneurs who can give advice and empathize with growing a business.
You could also invest in your education by taking an online business or marketing course to learn more about developing a road map for your brand.
In short, learn from others who've been there before you and see what you can learn from them or be inspired by. Whatever you decide to do, enjoy the process. Creating a business you truly love will stem from your passion and desire to live your dreams, so don't hold back.
Ready to make your next move and start a website? Squarespace makes it easy for anyone to build a beautiful home online. Start your free 14-day trial today! When you're ready to subscribe use code 'MBG' to get 10 percent off your first domain or website purchase.