5 Must-Read News Stories You Might've Missed Last Week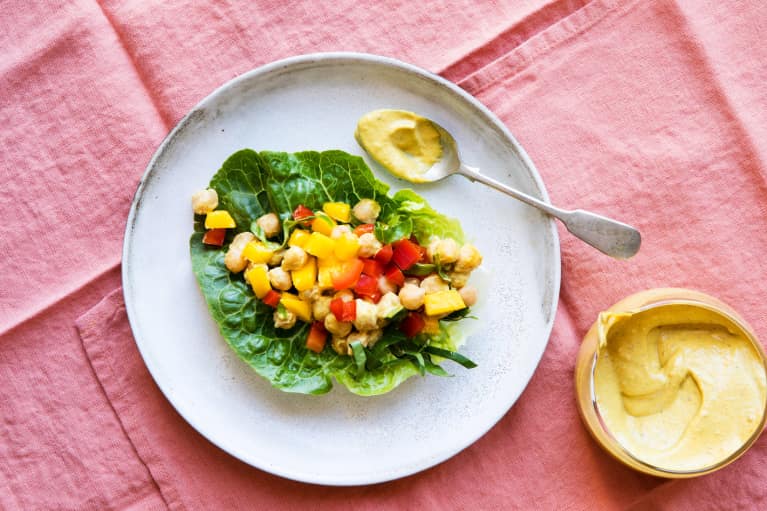 February 2, 2019 — 6:00 AM
We know it can be hard to stay up to date when the news just keeps pouring in. That's why each weekend, we gather our top news stories from the week. Happy reading!
1.
One plant-based meal a day keeps the doctor away?
It turns out there could be a diet that does it all. A new study found that it took only one vegan meal for people to show benefits like more balanced blood sugar and weight. It has to do with the fact that those who ate plant-based meals had higher levels of good gut hormones while those who ate meat did not. If this isn't enough to convince you to give it a try, Beyoncé just announced free tickets to her and Jay-Z's concerts for a lifetime for one lucky winner who starts incorporating more plant-based meals into their diet. We're all about staying healthy and (hopefully) making it to a Queen Bey concert this year. (mbg)
2.
Another reason why who you surround yourself with matters.
New research found that women who spent more time with people who were less concerned with their body image even for just a day had an easier time eating intuitively (less concerned about calories and diets), appreciated their bodies, and had more body satisfaction compared to those who spent time with body-focused individuals. We're not saying de-friend those who care about their body image, but "if more women try to focus less on their weight/shape, there may be a ripple effect shifting societal norms for women's body image in a positive direction," said lead author Kathryn Miller, Ph.D. candidate in clinical psychology at the University of Waterloo, in a statement. (mbg)
3.
3. The protein behind Tom Brady's success?
It's no secret that Tom Brady and Gisele Bündchen are crazy about wellness, and just in time for tomorrow's big game, Tom Brady's TB12 line is launching a vegan protein powder made with pea protein. The protein boasts muscle recovery benefits, is free of things like preservatives and artificial flavors, and is a more sustainable option than other proteins. Will it score him a touchdown? We'll have to wait and see. (mbg)
4.
Here are the worst fried-food offenders.
We hear a lot about the risks of eating lots of fried food—diabetes, heart disease, and adverse effects on hormone health. The question is: "is it all bad, or are there top offenders?" A new study in the British Medical Journal collected data from over 100,000 women and found that the link between increased risk of death and heart complications leading to death was highest for fried chicken and fried fish. With fast food being one of the most popular meals in America, it's important to listen up. (mbg)
5.
More sleep could mean less pain.
Getting enough shut-eye is essential for, well, basically everything under the sun, and it's time to add another benefit to the list: pain management. New research published in the Journal of Neuroscience found that patients who slept more experienced less pain the next day. For those living with chronic pain or experiencing common aches—more sleep can only help. (mbg)