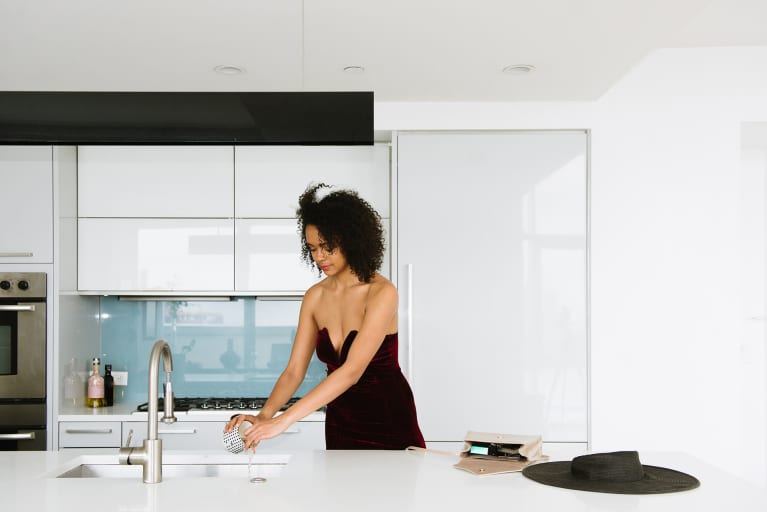 Out-of-town visitors, present shopping, a schedule packed with parties—the holiday season sure is a busy time. During all of the hustle and bustle, a messy situation or two is bound to arise, and that's okay. From red wine spills to gifting goofs and beyond, not to worry: With a little bit of planning, you can troubleshoot less-than-ideal holiday party situations with these smart strategies. That way, you can go back to enjoying the most wonderful time of the year, whether you're a host, guest, or both.
Messy Party Moment #1: Your nosy aunt is asking lots of personal questions.
Holiday Hack: What is it about the holidays that makes certain family members think no topic, including your relationship status and finances, is off the table? The good news is you don't have to answer anything you don't want to, and you won't feel caught off-guard if you practice these diversion techniques.
First, know you have the right to say you're not comfortable being asked certain questions about your body, politics, or life. Hopefully, this honesty will shut down the line of questioning entirely. If humor is more your style, you can defuse the situation with a pithy but respectful response. You can also try changing the topic entirely by recruiting an ally into the conversation and introducing a new line of questioning.
Messy Party Moment #2: Someone just spilled red wine—on Grandma's antique white tablecloth.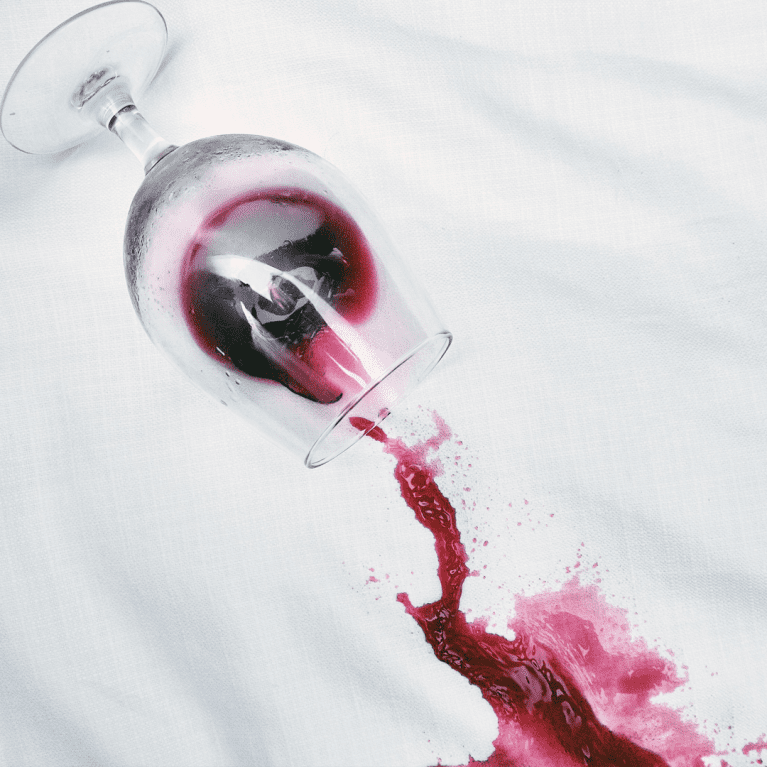 Holiday Hack: The combination of family, friends, and a few bottles of red wine is definitely a recipe for a couple of stubborn stains. But life is messy, and memories are more important than things, so try not to overreact. That said, if it's an heirloom tablecloth or expensive carpet that's the casualty of a rowdy cheers, for example, you can certainly be ready to spring into cleaning action.
Stock up on The Laundress Stain Solution and The Laundress All-Purpose Bleach Alternative, which can be used to create a powerful stain-lifting paste. First, soak up as much of the stain as possible by gently blotting with a clean dishcloth or lint-free towel (avoid paper towels, which leave behind lint and can exacerbate the stain). Then follow one of these step-by-steps depending on the type of item and fabric affected. For white linens like Grandma's, The Laundress Whites Detergent is your holiday hero. Crisis averted.
Messy Party Moment #3: Your little one is throwing a big tantrum.
Holiday Hack: When young kids are overtired and overstimulated, they sometimes act out. The holidays can certainly heighten those feelings, especially if your kiddo is meeting new people and in unfamiliar settings. Prevent tantrums by making sure your child is as well-rested as possible. And if an outburst does occur, stay calm and remove your child from the situation. Once you're both out of the spotlight, ask a few pointed questions to get to the source of your child's anger. Give them a little space and time but don't give into demands—it can set a bad precedent for the future.
Messy Party Moment #4: The neighbors just brought over a holiday gift, and you don't have anything for them.
Holiday Hack: Gift-giving and receiving is tricky, especially when someone you don't normally exchange gifts with goes rogue and hands you a package. It's far better to focus on gratitude in the moment, instead of responding out of guilt. Thank the gift-giver right away. When you've had some time to process the gesture, follow up with a thank you note and then you can decide whether you really want to reciprocate—there's no obligation. If you're the "better to give than to receive" type, you may find it handy to stock up on some small general gifts—hot cocoa and a mug, a big box gift card—just to have in case this situation arises.
Messy Party Moment #5: Guests will be arriving in an hour, and you haven't started cleaning.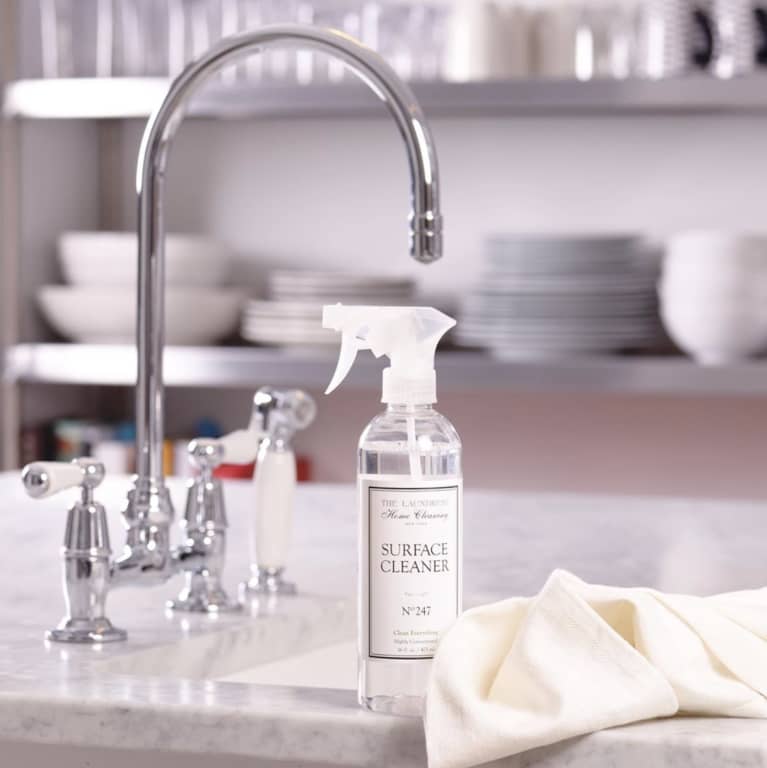 Holiday Hack: So, you didn't get to deep clean your home. Now it's time to fake it 'til you make it. Work smarter—not harder—by focusing on the rooms you'll be in most. Start in the kitchen and living areas. Declutter hard surfaces then make them shine with an all-purpose cleaner. The Laundress Surface Cleaner is a great option because it's non-toxic and food safe, so you're good to go after a once-over on your counters and tables. Load the dishwasher so guests won't see dirty dishes, take out the trash, and get rid of any lingering unpleasant odors (with help from The Laundress Scented Vinegar). Next, hit the bathroom, wiping down the sink and mirror, as that's what guests will notice first. For more tips on speed cleaning and setting the mood, check out these tips from The Laundress.
Shop holiday must-haves from The Laundress and use code mbg25 for 25% off site-wide!