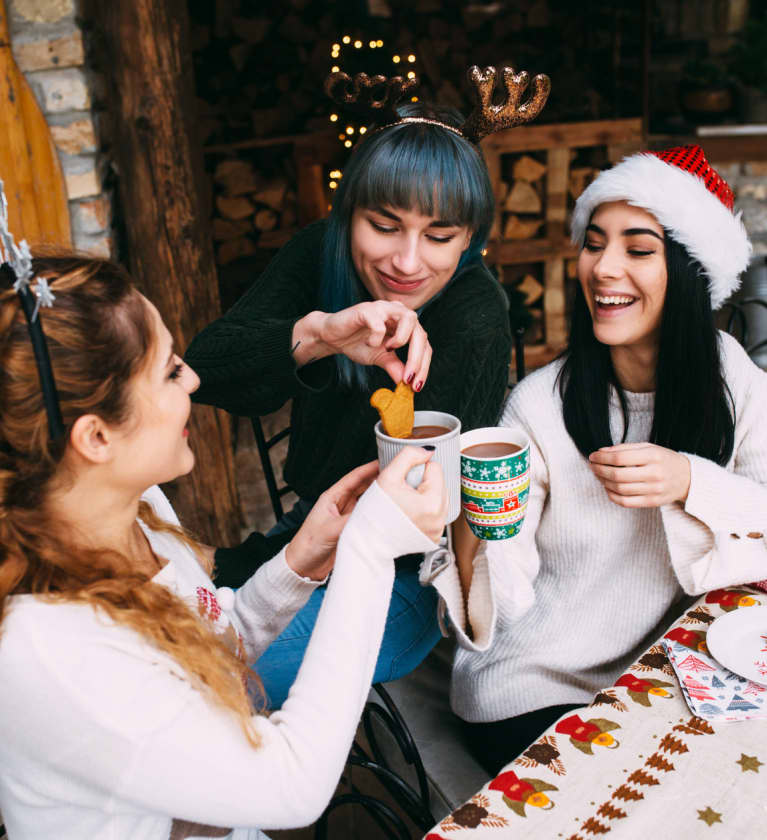 The holidays are, first and foremost, about being present with the people you love. This theme often gets clouded by the buying, list making and checking, and partying fueled by junk food and cocktails—all of which can release cortisol, causing stress for our bodies and minds.
So what can we do to make the holidays better for us without getting in the way of all the fun? Consider hosting your own laid-back holiday events or starting a new tradition while taking care to serve snacks made with ingredients that are organic and allergen-free (i.e. without gluten, soy, peanuts, eggs, GMOs)—but don't sacrifice taste. This makes it easy for everyone to feel good while indulging a little.
Here are five festive (and delicious) ways to make the most of this holiday season: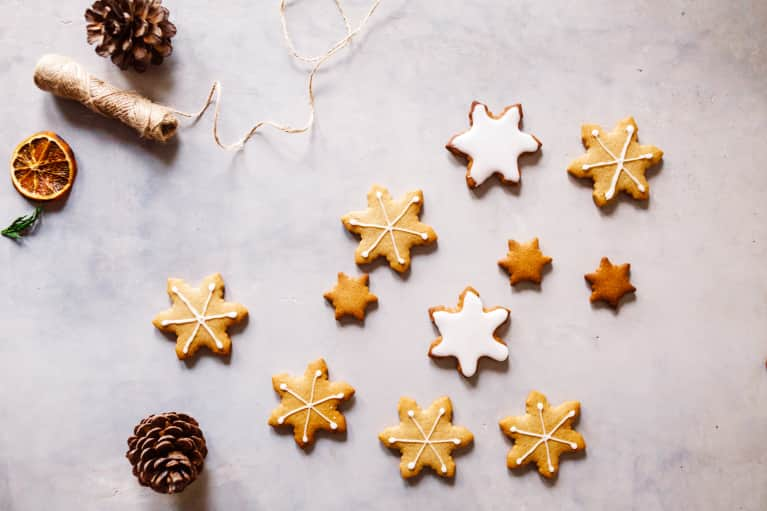 Plan a night that's all about cookie decorating. Start with your favorite basic cookie (gingerbread or a simple sugar cookie are great for this). Then setup a cookie decorating station with:
Create your decorating stations with an emphasis on using gluten-free, non-GMO, organic products—which are easy to grab at your local store—and have everyone work through the stations one by one.
Don't forget to have plenty of milk (regular or your favorite dairy-free kind) for dunking. Take it to the next level and award prizes for the most creative, silliest, most festive, etc.
A stocking swap is similar to a Secret Santa, but each person fills a small stocking with little treats. Great to do with a group of friends or coworkers, it's best to set a reasonable money limit and figure out what your gift recipient would love the most. It can be a combo of thoughtful little presents like a paperback they've been wanting to read, a gift card to their favorite coffee shop, and better versions of their favorite candy. Wholesome treats like Surf Sweets Vegan Gummy Bears (Fruity Bears) or Sour Worms are perfect for candy lovers who want something that's free of all the weird ingredients in conventional candy—making them allergy-friendly and perfect for gifting.
Make holiday decorating an excuse to get together with close friends. Get the tree setup and get the lights strung on (the most labor-intensive stuff) before everyone arrives. Put out boxes of decorations, better-for-you organic candy canes for an easy (and edible) decoration, and turn up a fun playlist. Serve up something easy (like a pot of veggie chili, tortilla chips, and some guacamole) along with sparkling water and prosecco and enjoy a night of simple holiday cheer.
4. Host a holiday movie night
Send attendees a list of five holiday movies to choose from and have everyone vote on the movie beforehand. If you're just doing it with the in-house fam, cast your ballots in person in an empty shoebox.
Create a cozy atmosphere with lots of cushions, blankets, and fuzzy socks.
Snacks, snacks, snacks. Pop some non-GMO popcorn in coconut oil and sprinkle with sea salt and any other seasoning you'd like. Serve up kombucha, low-sugar soda, or combine sparkling water with your favorite juice. And don't forget the candy: Wholesome has the best range your ultimate movie night. It's made without the stuff you try to avoid, but tastes great!
Press play.
5. Tricked out hot chocolate night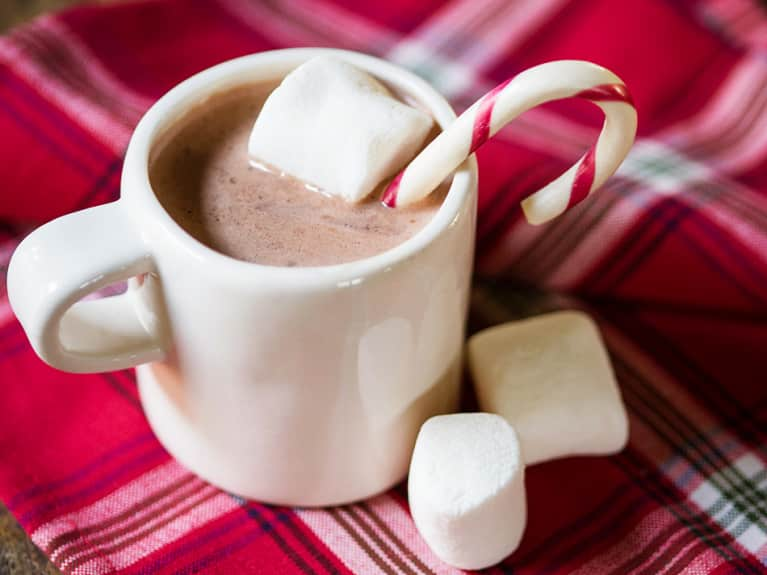 Mix together a big batch of hot cocoa—you can make your own with cacao or cocoa powder, milk (or plant-based milk), and organic sweetener and keep it warm in a slow cooker. A bit like the cookie decorating party, have lots of toppers ready: whipped cream, marshmallows, and assorted candy—include organic candy canes to use as seasonal stirrers.
No matter what you decide to do to celebrate the holidays, be kind to yourself and enjoy the ride!