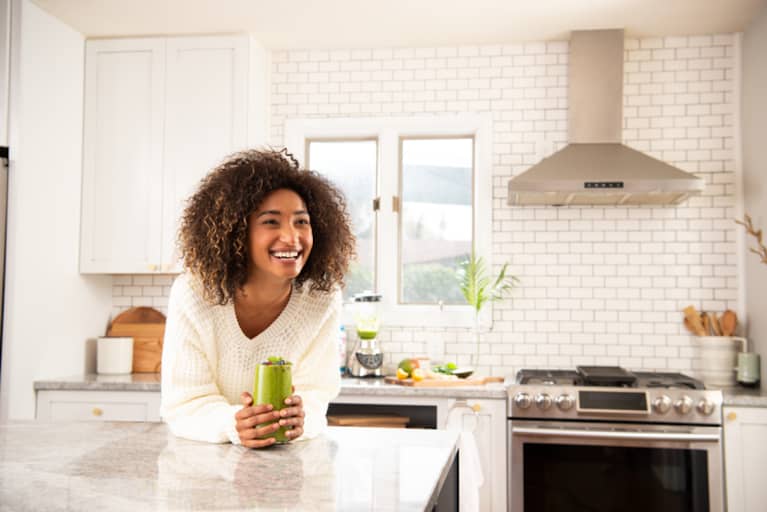 This year—perhaps more than ever before—immunity is top of mind for the vast majority of people, especially heading into cold and flu season. You probably already know the obvious ways to protect yourself from getting sick (ahem: washing your hands, minimizing stress, getting enough sleep…), but fending off sneezing, coughing, and sore throats also starts with a well-balanced, nutritious diet.
"The body's role is to protect and defend against disease by fighting infection. To do that properly, it needs to have the right nutrients," says Acacia Wright, R.D., Nutrition Communications and Support Manager for Orgain, a brand dedicated to making clean nutrition accessible, with delicious, high-quality shakes and protein powders free of artificial ingredients and preservatives. "Certain nutrients are essential for your immune system to run smoothly, and even marginal deficiencies have been shown to impair this process."
Sure, eating healthy is easier said than done when you're juggling a full workload, childcare, and the thousand other distractions that pop up every day. But if you want to give your immune system some help, making these simple swaps in the kitchen (or on the go!) can help you stay healthy throughout the long, cold days of winter.
1. Grab a Tea Instead of Coffee
Sure, your daily cup of joe might give you that jolt of caffeine you think you need, but try swapping it out for a mug of green tea, says Wright. "Green tea contains polyphenol antioxidants, most notably EGCG, which helps reduce inflammation and protect cells from damage," she explains. Green tea also contains L-theanine, an amino acid that has been shown in animal studies to improve the immunity system. Green tea can help decrease your risk of upper respiratory tract infections, according to research published in the journal Beverages. Plus, L-theanine helps relieve stress and anxiety, according to findings in the journal Nutrients—without the agitation that can come with caffeine.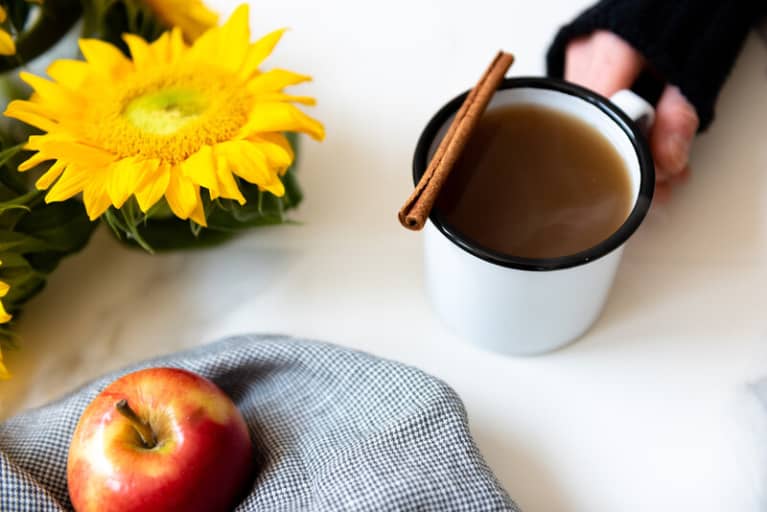 2. Swap Yogurt for Protein Powder In Your Daily Smoothie
Protein isn't just for building muscle; it's necessary for creating the antibodies and cells that keep your immune system operating at full strength, says Wright. Instead of yogurt, use a scoop of Orgain Organic Protein Plant-Based Protein Powder, available at all major retailers, in your blend. "It contains 21 grams of protein, no added sugar, and four to six grams of organic fiber to keep you full," she explains. For even more benefits, try an Orgain Organic Superfoods Powder, which boasts 50 organic superfoods. No time for a smoothie? Opt for an Orgain Organic Nutrition Shake, available in flavors like Creamy Chocolate Fudge and Strawberries & Cream. They're ready-to-drink and clock 16 grams of protein plus 21 different vitamins and minerals.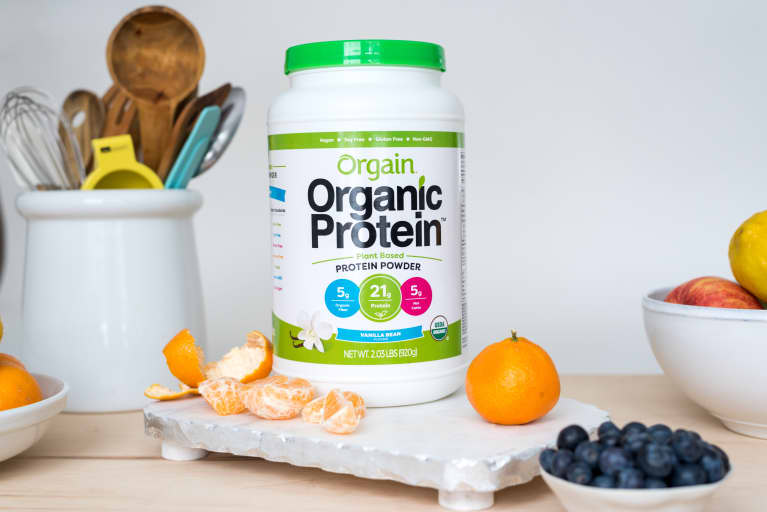 3. Use Spaghetti Squash In Place of Regular Pasta
When the temperature starts dropping, it makes sense to crave warm, comforting foods that fill your belly (hello, mac 'n cheese). But consuming too many refined carbs like white pasta and bread has been linked to increased levels of inflammation in the body, according to research published in the journal Diabetes, Metabolic Syndrome and Obesity: Targets and Therapy. Inflammation is your body's normal response when fighting infection, but prolonged or chronic inflammation (due to a diet high in refined carbs) can overwhelm the immune system. "Spaghetti squash is an amazing substitute for pasta, and a great way to add more vegetables to your diet" says Wright.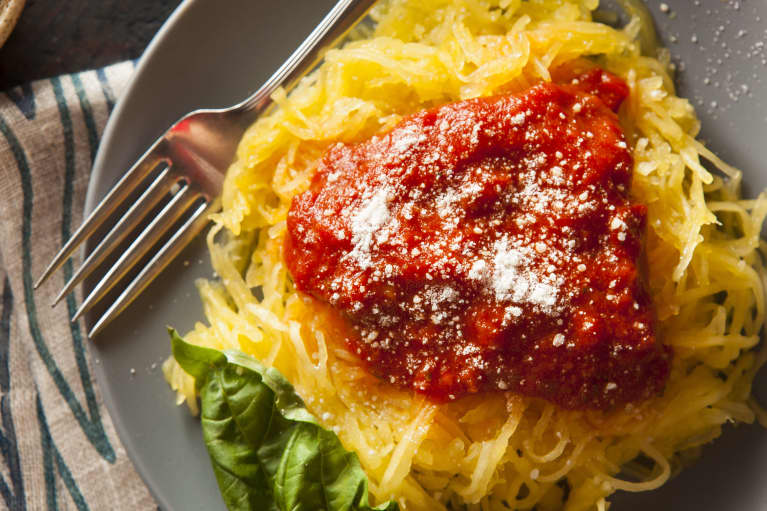 4. Trade Your Plain Post-Workout Water for a Recovery Drink
Exercise can improve your immune response, lower illness risk, and reduce inflammation, a 2019 scientific review published in the Journal of Sport and Health Science found. But too much exercise can actually inhibit your immune system, according to research in the journal Exercise Immunology Review. Obviously, rehydrating is crucial—but you can help your body maximize its recovery time between workouts with an immunity-supporting drink. "The Orgain Sport Recovery Powder contains food-based electrolytes and vitamin C, plus an anti-inflammatory blend of ingredients like turmeric, ginger, reishi mushrooms, and ashwagandha," says Wright. Add 10 grams to 14 to 16 ounces of water, and chug it post-workout (or any other time of day).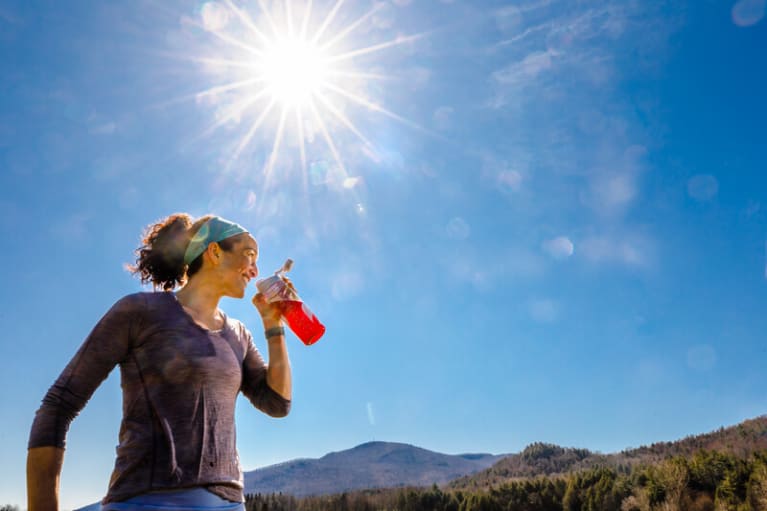 5. Switch Your Cocktail for a Mocktail
2020 has been enough of a rollercoaster ride to drive anyone to hit the hard stuff, but alcohol has been linked to adverse immunity issues, including increased susceptibility to pneumonia and acute respiratory stress syndromes, according to research in the journal Alcohol Research: Current Reviews. "Swapping a cocktail for a carbonated beverage plus a bit of orange juice (for a dose of vitamin C) or another fruit juice gives you the same refreshment without the negative health effects," says Wright. Plus, mocktails are trendy right now: In 2019, Google searches for "mocktails" increased by 42 percent, and 45 percent of U.S. millennials say they'd give up alcoholic beverages to improve their health. Cheers to continued wellness!