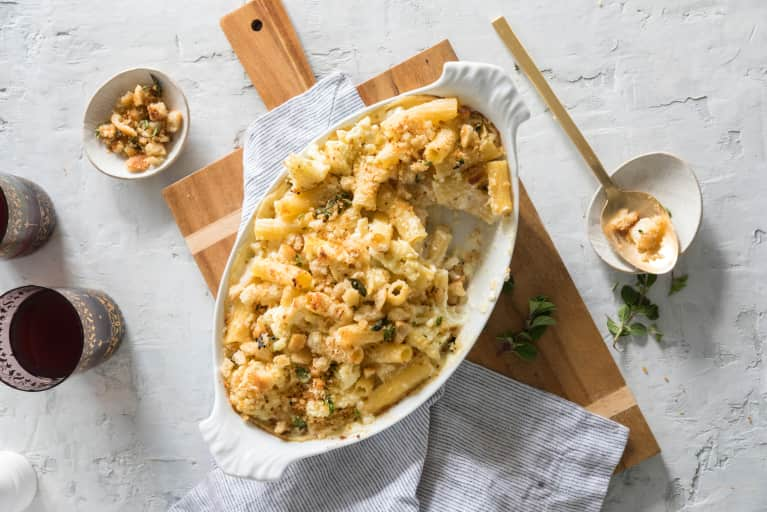 Whether you're going totally dairy-free or just looking to cut back, we could all use a few more simple dinner recipes up our sleeves. The meals below have eight ingredients or less (we're not counting oil, salt, or water in the total) and make for creamy, delicious meals without any dairy in sight.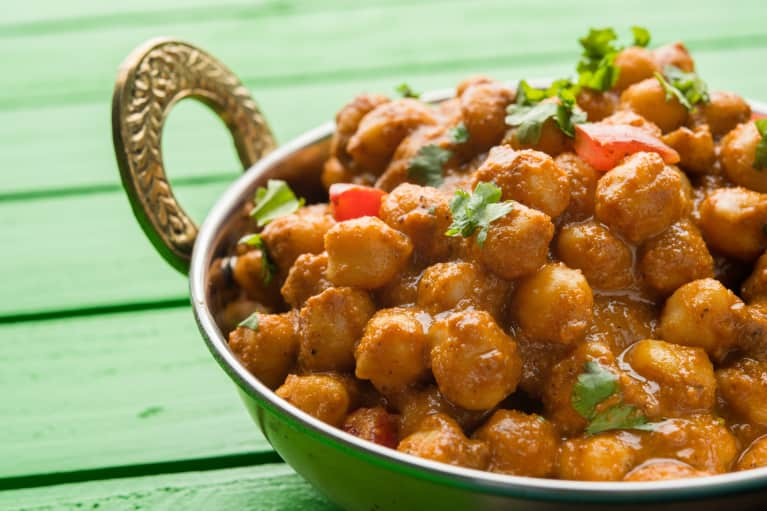 This hearty chickpea stew comes together in a flash and gets its satisfyingly creamy texture from coconut nondairy beverage. The best part about this recipe is that it makes even better leftovers the next day.
Serves 2
Ingredients
½ medium red onion, finely chopped
Coconut oil
1 teaspoon garam masala
½ teaspoon cumin
Salt, to taste
½ carton Pacific Foods Organic Diced Tomatoes
1 (14-ounce) can chickpeas, rinsed and drained
Fresh cilantro
Your choice of rice, quinoa, or greens
In a medium pot with a lid, heat a thin layer of coconut oil over medium-heat.
Add onion and stir for 2 to 3 minutes until softened. Add garam masala, cumin, and salt. Cook for 1 minute.
Stir in tomatoes and chickpeas, then bring to a boil. Reduce to a simmer and cover the pot. Cook for 10 minutes while stirring occasionally.
Serve over rice, quinoa, or greens with a little chopped cilantro.
Macaroni & Butternut "Cheese"
When you need a little extra comfort food, take this veggie-packed and totally dairy-free Mac & "Cheese" for a spin.
Serves 3 to 4
Ingredients
In a medium pot with a lid, combine chopped butternut, water, and salt, and bring to a boil. Cover and reduce heat to a simmer, and cook for 10 to 12 minutes until butternut is tender and easily pierced with a fork.
At this point, start to prepare your macaroni or noodles according to the package instructions.
When the butternut is cooked through, remove from heat and mash the butternut with a fork or potato masher. When you're close to a puree, stir in coconut nondairy beverage, nutritional yeast, garlic powder, and onion powder. Add more liquid as needed to make a creamy sauce-like consistency.
Once the macaroni is done cooking, drain and pour into the pot with sauce. Toss to coat the noodles in the sauce and taste for seasoning. Serve warm.
Cold Veggie Noodle Salad with Creamy Almond Butter Sauce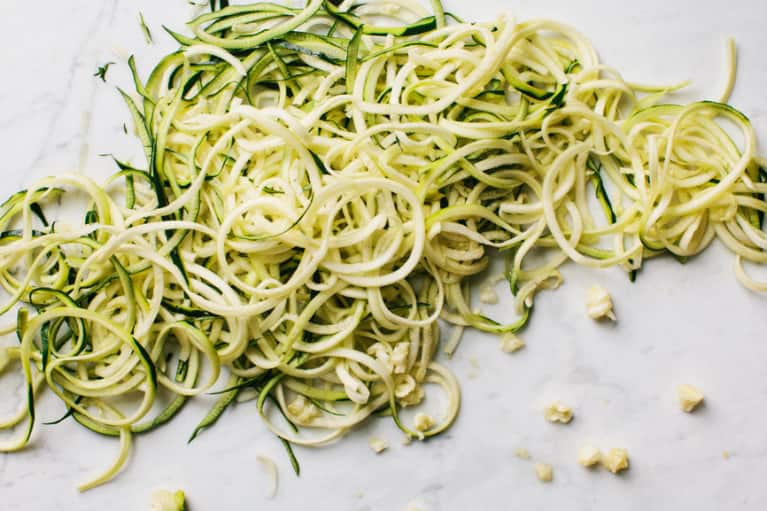 This vegetable noodle salad is perfect for nights when you don't want to turn on the stove. A simple, flavor-packed dressing brings a meal of plant-based protein and veggies together in one tasty bowl.
Serves 2 to 3
Ingredients for dressing
2 medium carrots peeled or spiralized into noodles
1 medium zucchini peeled or spiralized into noodles
1 can black beans or chickpeas, drained and rinsed
Combine all dressing ingredients in a jar with a lid, and shake to combine, adding small amounts of coconut nondairy beverage to thin the dressing to desired consistency. Whisk a little with a fork if you need to break up any lumps.
Spiralize or peel your carrots and zucchini into noodle shapes. Combine vegetable noodles, black beans or chickpeas, and a few tablespoons of the dressing, and toss well to coat everything, adding more as needed. Divide between bowls and serve.
Instead of slaving over a rice-based risotto that requires a ton of stirring, try this delicious red-lentil-based recipe. The combination of softened lentils and hemp nondairy beverage makes this faux risotto just as creamy without the dairy (or the time commitment).
Serves 2
Ingredients
Olive or avocado oil
1 onion, peeled and roughly chopped
4 tablespoons tomato paste
7 ounces dried red lentils
Salt, to taste
(Optional) 2 handfuls baby spinach
(Optional) 1 handful flat-leaf parsley, leaves picked
Heat a little oil in a medium pot and cook onion over medium heat until soft but not brown, about 5 to 7 minutes.
Add lentils, tomato paste, broth, and a generous pinch of salt, and stir to combine everything.
Bring to a simmer and cook uncovered, stirring a few times for about 10 minutes or until the lentils are tender and starting to break apart.
Stir in hemp nondairy beverage and cook for another 5 minutes until everything is creamy. If adding baby spinach, stir in and take off the heat.
Taste and season. Divide between bowls and serve hot, topped with parsley.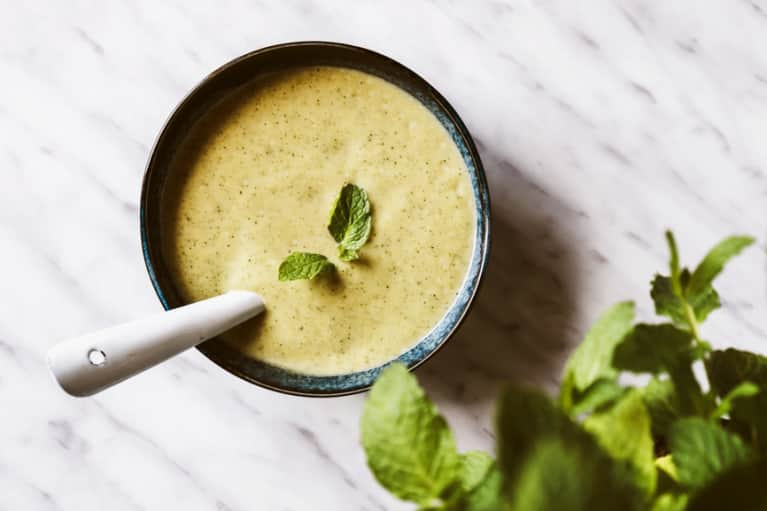 Another quick, one-pot meal. This soup is great for using up summer squash and zucchini. Use hemp nondairy beverage to up the creamy factor.
Serves 2 to 4
Ingredients
Olive or avocado oil
3 garlic cloves, roughly chopped
2 large (3 medium) zucchini, trimmed and roughly chopped
Salt, to taste
1 cup mix of fresh basil and cilantro
Fresh lemon juice
In a large pot, heat enough oil to cover the base of the pot over medium heat. Add garlic and cook for 30 seconds until fragrant.
Stir in chopped zucchini and salt. Sauté for 4 to 5 minutes until tender.
Add vegetable broth and hemp nondairy beverage, then bring to a boil. Reduce to a simmer and cook for another 5 minutes to let the flavors mingle.
Remove from heat, stir in herbs, and blend until smooth with either an immersion blender or in batches in a standard blender.
Taste for seasoning, and add a spritz of fresh lemon juice just before serving.