4 Rules To Live By That Help Protect Your Skin From Sun Damage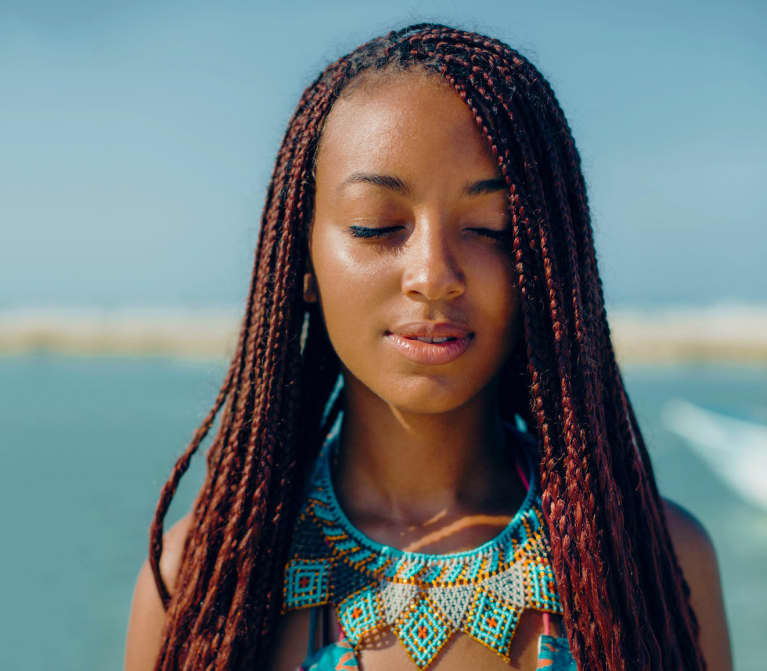 It's prime summertime, the living is easy(ier) and the sun doth shine. It's tough to warrant being inside at all—most people want to be outdoors, living their best summer lives.
Your spirits may be soaring, but your skin is taking a beating. All year long, a chorus of derms, estheticians, and skin care experts preach the importance of sunscreen, even for daily wear. Yes, SPF may be a regular step in your skin care regimen, but even the most diligent among us can get sun damage. Many variables could contribute to it: missed spots (hello there, nose), how much of the sunscreen you applied, and whether it was reapplied or wiped away by sweat, sea, and your own hands.
That's why it's crucial to have a solid skin care routine that incorporates products with highly active ingredients to combat and repair the sun's harmful effects on our skin. Here are some ideas to counterbalance it, whether you're burned or not:
1. Apply a very good sunscreen.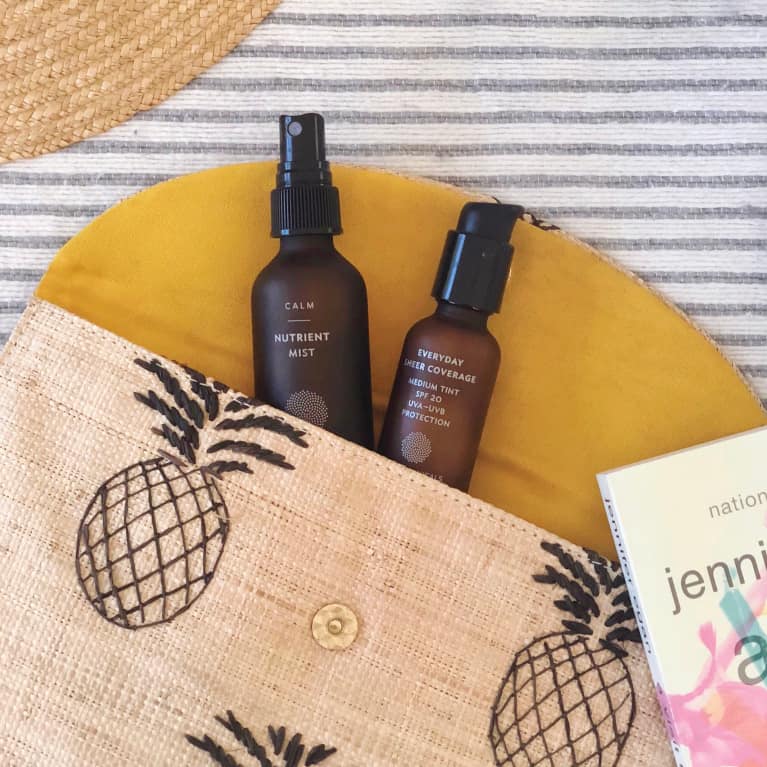 You know, in case it wasn't clear, sunscreen is of the utmost importance. The more time you spend outside (or near a window, if you work indoors), the more essential it is. And it's admittedly tough to find a good one that fits all the credentials mentioned above! True Botanicals' Everyday Sheer Coverage SPF 20 does just that, and it comes in three different tinted shades. The formula is beautiful, doesn't feel thick, and offers sun protection with a side of a dewy glow. The main ingredient is non-nano zinc oxide, a physical sun blocker, but you'd never know it!
2. Treat your skin with an antioxidant booster.
Eating antioxidants is one way to get glowing, even-toned skin, but applying them directly to your face may have long-term effects too. Adding this Antioxidant Booster by True Botanicals can be a game-changer when used to supplement your regular skin care routine. Mixing a few shakes of the powder with a serum, mist, or water as a treatment every night or every other night will not only help fade dark spots from sun damage, but it can also help clear and balance the skin. One of the key ingredients, quercetin, is found in apple skin and has been shown to be more powerful than vitamin C in evening out the skin's tone.
3. Commit to regular face massage.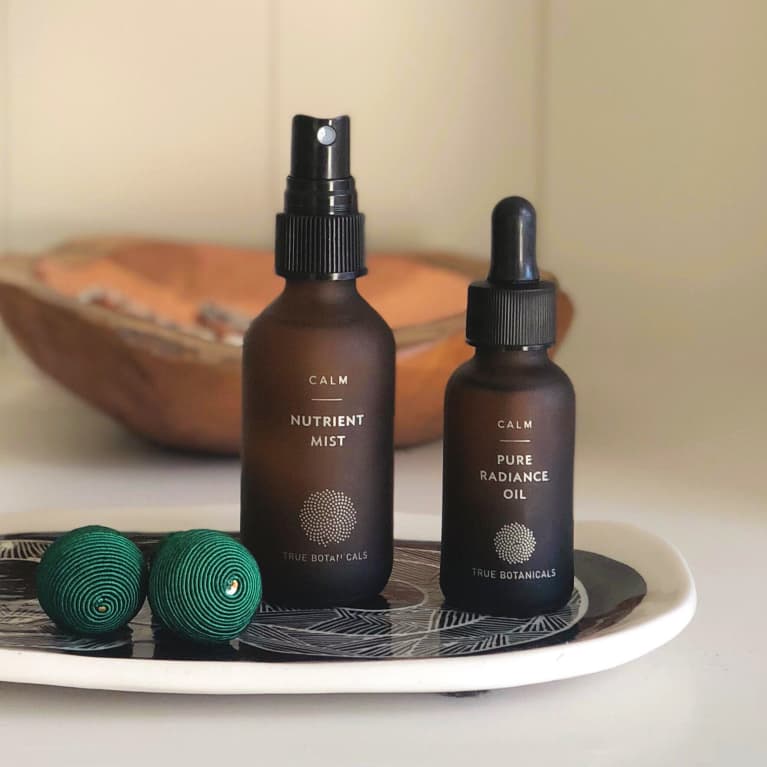 Face massage isn't just a feel-good indulgence—with consistency, it can actually change the quality, clarity, and resilience of your skin. To start, select your favorite face oil. True Botanicals' Calm Pure Radiance Oil, like all True Botanicals' face oils, is formulated with a potent blend of antioxidants, so it's a great choice for wearing both before applying sunscreen and after sun exposure to minimize redness, inflammation, or irritation caused by free radical damage.
Apply the oil to your skin by rubbing a few drops between your palms and patting it in.
Next use your middle and index fingers to make tiny circles around your temples.
From here, adding a little space between them, swipe from behind your ears, down the jawline, and onto the chin.
Feel free to move your hands and fingers intuitively, with gentle firm pressure, swiping the face in sideways or upward motions.
Rake your fingers along your scalp, releasing tension here as well.
Using all four fingers, massage the back of your neck, especially the area where your neck meets your head.
Finish by taking your thumbs to the middle of your forehead (third eye area) and swipe upward, alternating thumbs, in short, calming strokes.
If you're out in the sun for any length of time, even with sunscreen, it's a good idea to avoid products and treatments that temporarily weaken the skin's barrier. Common agents that make skin more photosensitive include retinol products, any products containing citrus essential oils, strong exfoliating acids, and laser treatments. You also will want to talk to your doctor, as some medications make the skin more photosensitive.
With these steps and a healthy sun protection practice, your summer skin will be good as gold!