Close Banner
Advertisement
This ad is displayed using third party content and we do not control its accessibility features.
paid content
 for

4 Laundry Tips Anyone With Sensitive Skin Should Know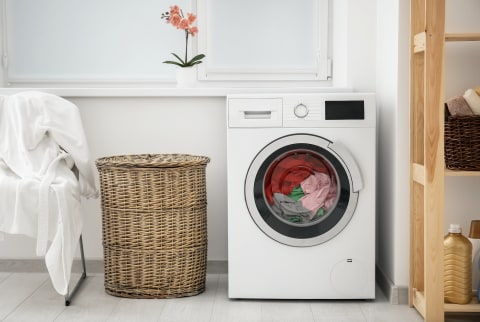 When you have sensitive skin, everything—from your personal care products to plain 'ol water—can rub you the wrong way, making your skin feel cranky and irritated. And that lengthy list of culprits can also include the clothes you wear. How you wash your clothing, what you wash them with, and how you care for them all play a role in whether or not your garments will leave you itching and scratching. Here, top laundry tips to help avoid irritated skin while wearing what you love. Because when you're comfortable in your own skin, it shows!
1. Wash before you wear
If you have children, you probably washed all their newborn clothes before letting it touch their delicate skin. Well, the same rule applies to grownups with sensitive skin. We know; no one likes more laundry, but this extra step is a must when your skin is easily irritated. The clothing you see in the stores is often treated with chemicals to make them look good on the racks; and those fabric fibers may even be harboring some lingering chemicals from the manufacturing process. Washing your clothes before they touch your body will get them pure, so they're less likely to aggravate your skin.
2. Choose your detergent carefully
What you wash your clothing with plays a huge role in keeping skin healthy and calm. If you're using a detergent that's laden with fragrance, dyes, and preservatives, all that is going to transfer to your skin via your clothing and potentially trigger a reaction: red, burning, or itching skin. If your detergent smells like perfume and is the color blue, you may want to try a hypoallergenic formula such as Arm & Hammer Sensitive Skin Free & Clear Laundry Detergent, which is made without dyes, fragrance, and preservatives. Plus, it has a 100% rating from SkinSAFE*, a program developed with the Mayo Clinic based on clinical data on ingredients to help those with sensitive skin identify products that are less likely to trigger skin reactions
*Certified by SkinSAFE to exclude 100% of their topmost considered skin allergens.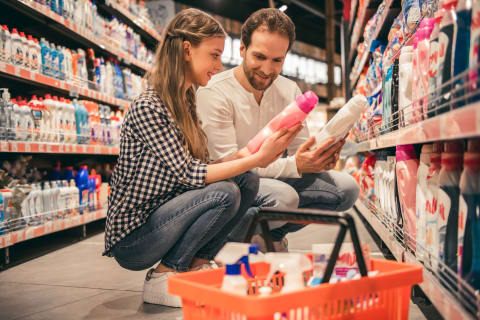 3. Rinse and repeat
The right detergent makes a huge difference, but to ensure there is no lingering residue from your detergent or any chemicals that may be embedded in your fabric fibers, you may benefit from an extra rinse cycle before transferring your clothing to the dryer.
4. Keep your washer clean
You'd think a machine designed to wash clothes in sudsy water would naturally stay clean, right? But if you close the lid or door on your washer while it's still wet inside, it can become a haven for mildew and mold, which can aggravate sensitive skin via your clothing. After a wash, leave the washer door open to let it dry out properly. And once a week or so, run a maintenance cycle on your machine using the machine's designated "Self-Clean" cycle (if equipped) or manually per the instructions in your machine's owner manual.