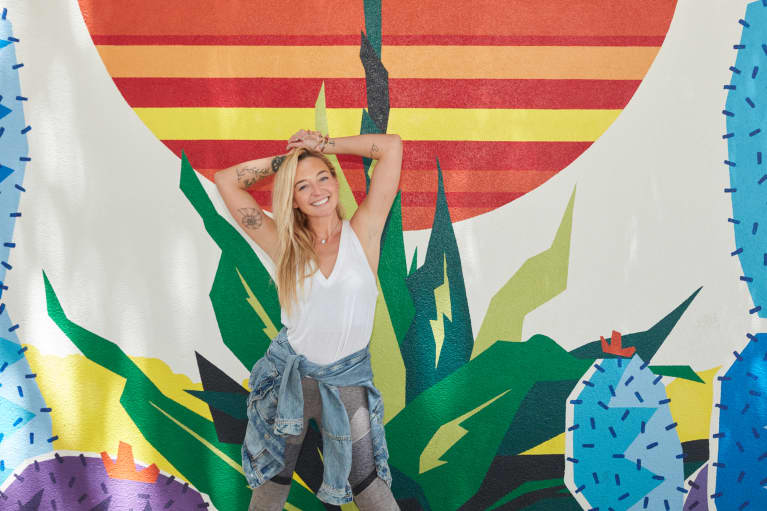 There are two ways you can approach exercise and nutrition: You can see them as things you force yourself to prioritize, or as things that actually bring true joy to your life.
Throughout my personal health journey, I've experienced firsthand that you can change your mindset from the former to the latter so that healthy habits are something you look forward to.
What's my secret? Lots of little hacks that make the healthier route EASIER and more appealing than the convenient (aka often unhealthy) route. Below, I'm sharing three personal tips that have helped me find true joy in everyday health and nutrition.
1. Getting your sweat session on as early as you can.
Sweat with the sunrise and you'll feel motivated until sunset! Recently my boyfriend and I have been setting our alarm just 30 minutes earlier so that we can hop out of bed and kickstart our day with a mini sweat session at the gym or a quick run with our dogs around the neighborhood.
Making movement a priority in the morning makes it easier to stay on track with nutrition and other health goals you've set until bedtime. I often even feel motivated to fit in a second workout, whether it's a noon Pilates class or a quick post-work hike. It's amazing how the momentum you begin your morning with can carry throughout your day—it becomes a fun game for me to see how many ways I can move my body and sneak in some play.
Making movement a priority in the morning makes it easier to stay on track with nutrition and other health goals you've set until bedtime.
2. Packing healthy snacks and bringing a reusable water bottle with you.
When heading out for the day it can be so easy for me to swing by the local coffee shop to grab a coffee and an almond butter croissant (drool!), but by mid-day I'm feeling a sugar crash, and I'm way more likely to skip my favorite noon yoga class and just take a nap instead.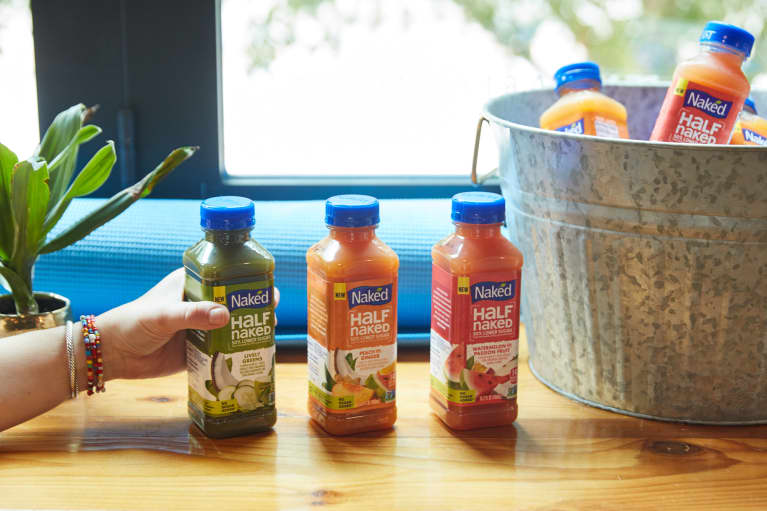 By making the swap first thing in the morning for a homemade coffee and some overnight oats, I'm setting myself up to feel fueled and healthy for the rest of my day. To take this healthy hack a step further, I make sure my bag is packed with a reusable water bottle and better-for-you snacks like almonds, a banana and a Half Naked Lively Greens juice, which I love because it's a blend of ingredients I crave like apple, cucumber, spinach, and coconut, and it has 50% less sugar than the leading juice smoothie.
Later in the day when my mid-afternoon hunger strikes, I'm ready with wholesome and delicious options to keep me hydrated and fueled to last through the day. I find myself getting excited to try different oat recipes and snack combos and even save money by avoiding the grab-and-go temptations around town.
3. Find a workout buddy. Accountability is key!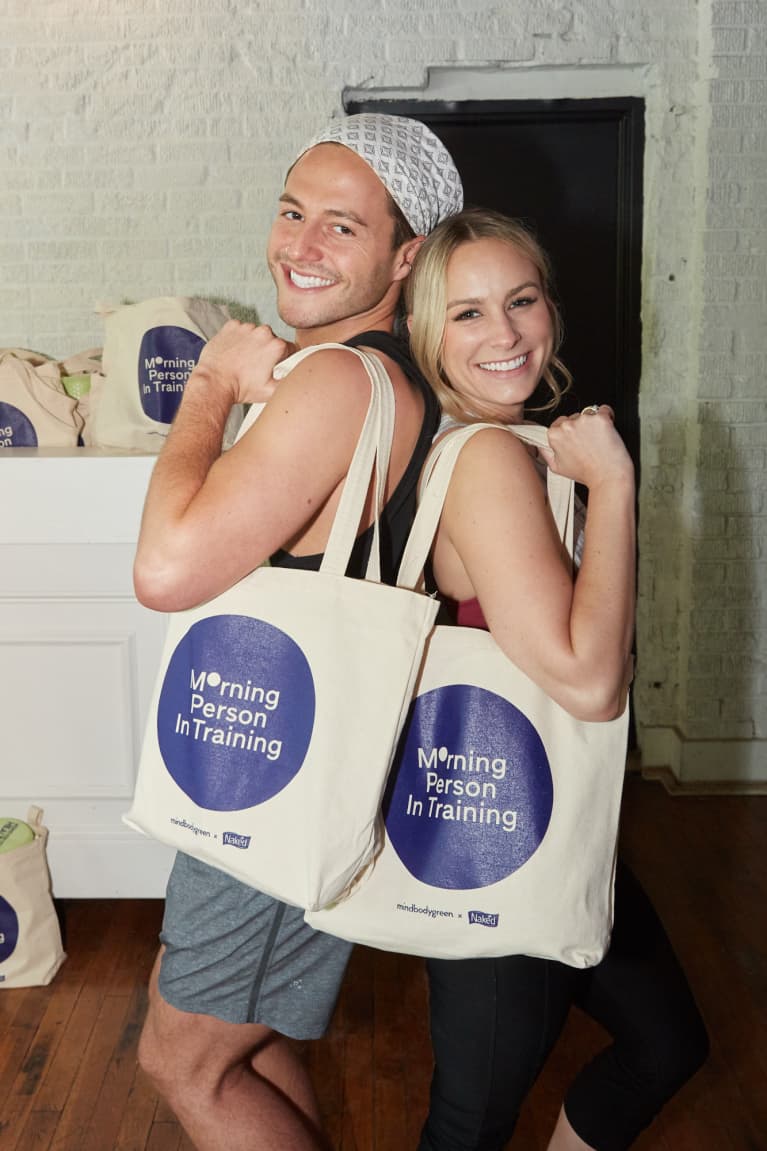 When you know someone is expecting you to show up, you're that much more likely to follow through on your plans. Call a buddy and get your heart rate up with a fun sweat session, like this all-levels yoga & dance class from mindbodygreen and yours truly powered by our friends at Naked Juice. Or, find a friend to checkout a new yoga studio together, explore an adventurous hike, or simply meet up at the gym to swap favorite exercises! My tip is to make it a weekly date on your calendar so you don't keep putting it off.
The take home? Set yourself up for success and both your fitness and health habits can become something FUN to look forward to. Each day you get to wake up to another opportunity to live your healthiest, fullest life—how exciting is that?!