paid content
 for

Generation Foodie: 10 Healthy Blogs That Inspire Us To Cook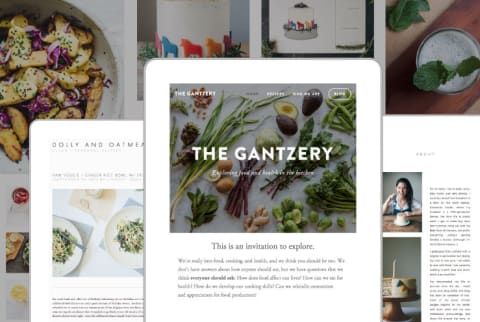 October 12, 2015
How many times have you vowed to eat in more and dine out less? Pledged to cook in order to save money, maybe for your next much-needed getaway? Taking the time to prep a meal can seem like such a drag, especially after a long day of work, when all you want to do is dive into something super-scrumptious — and without the wait. But with the help of our friends at Squarespace, we found 10 healthy food blogs that have changed the game, inspiring us to make magic inside of our kitchens.
Squarespace knows that presentation is everything. The digital company helps bloggers and entrepreneurs create a one-of-a-kind online presence. Perhaps that's why these diet-friendly sites are so easy on the eyes. And oh how rewarding it is to enjoy a guilt-free, home-cooked meal!
Advertisement
This ad is displayed using third party content and we do not control its accessibility features.
1. The Gantzery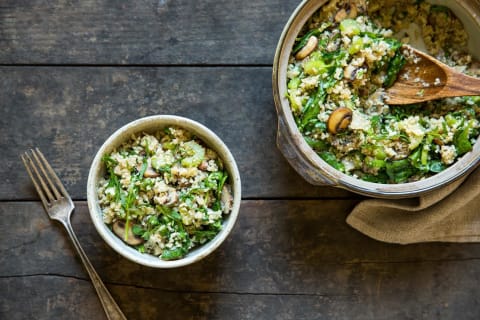 While trying out the latest food fads, Cody and Natalie Gantz founded The Gantzery. But they aren't about confining themselves to one label, such as Paleo or vegan. These two know that everyone's body is different and are keen on exploring various diets. Their site, created using Squarespace, is one all food lovers can relate to. And what's even more exciting is that the Gantzes give a bit of background along with each recipe. The close-up pictures of farm-fresh ingredients don't hurt either. One of our favorites is their Cauliflower "Rice" with Mushroom & Spinach.
Advertisement
This ad is displayed using third party content and we do not control its accessibility features.
2. Faring Well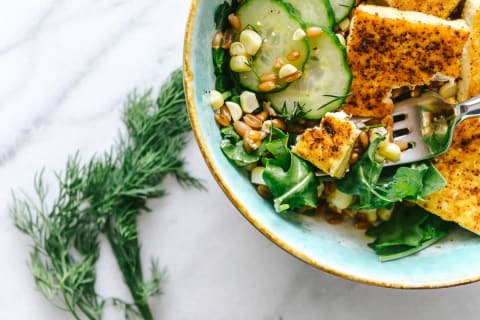 Nature-loving Jessie Snyder believes in a whole-foods, plant-based diet and uses only the finest ingredients on her blog, Faring Well. Think organic and non-GMO. But she still believes in balance and indulging in savory sweets. Seasonal delights are also her specialty, such as her to-die-for Chili Roasted Corn with Spelt Berries and Seared Tofu and Quick Pickles and Arugula. And you may even get a good laugh out of her cooking instructions. Who says food blogs can't be funny?
Advertisement
This ad is displayed using third party content and we do not control its accessibility features.
3. Feasting At Home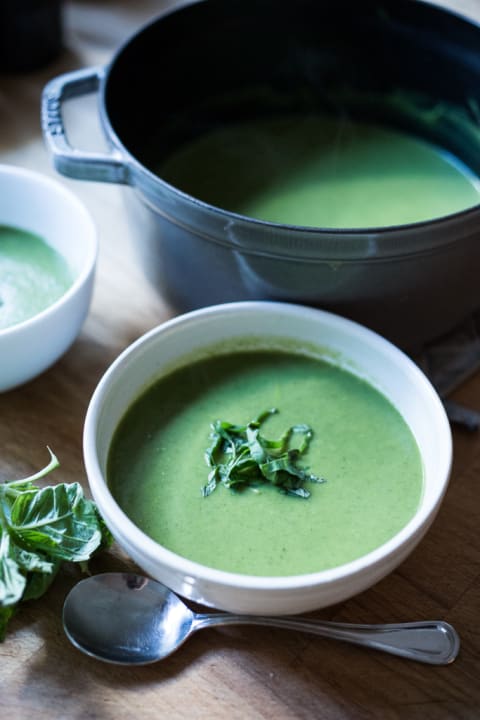 In a cooking rut? Sylvia Fountaine of Feasting at Home has just the thing for you. She created her blog for just that reason — changing things up in the kitchen. Travel the globe from within the comfort of your own home. The blog includes recipes from different countries, cultures, and seasons. And they are not limited to one particular diet. The Finnish-Egyptian foodie even has easy ways to treat your taste buds, such as her Quick Healthy Zucchini Basil Soup. Yum!
Advertisement
This ad is displayed using third party content and we do not control its accessibility features.
4. Cookie and Kate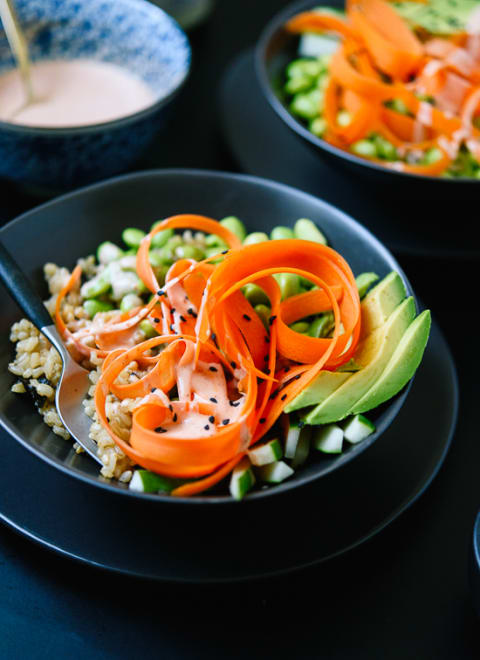 Cookie and Kate was created by Kate with the approval of her pup Cookie. The Oklahoma native is completely obsessed with food and leads a vegetarian lifestyle. She also tries to stick to a whole-foods diet. But boring is not part of her palate. On this blog, you'll find vegetarian recipes that delight the senses. One that made our mouths water is the Veggie Sushi Bowl.
Advertisement
This ad is displayed using third party content and we do not control its accessibility features.
5. The First Mess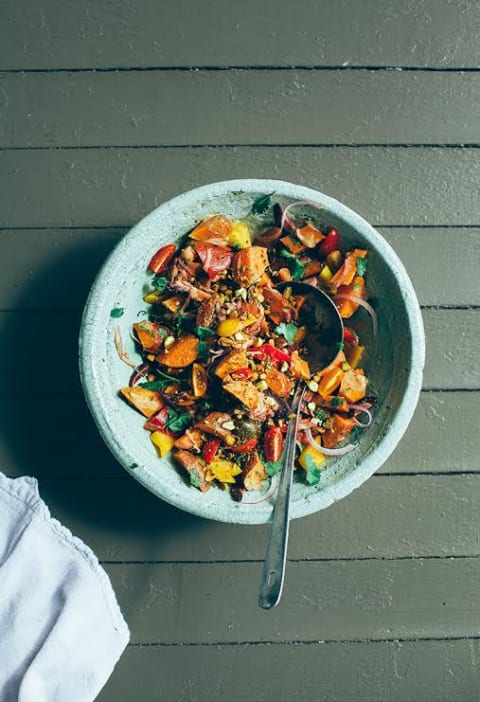 Though the name may throw you off, The First Mess is anything but chaotic. Culinary artist Laura founded this blog to create a nourishing community. She believes that food should never be taken for granted and that fine cuisine is the heart of a life well lived. Her wholesome meals are made with love and inspire us to be mindful of our meals. Each picture and post tells a story. One that particularly caught our eyes — and mouths — is the Moroccan-Ish Sweet Potato Sunshine Salad.
6. Minimalist Baker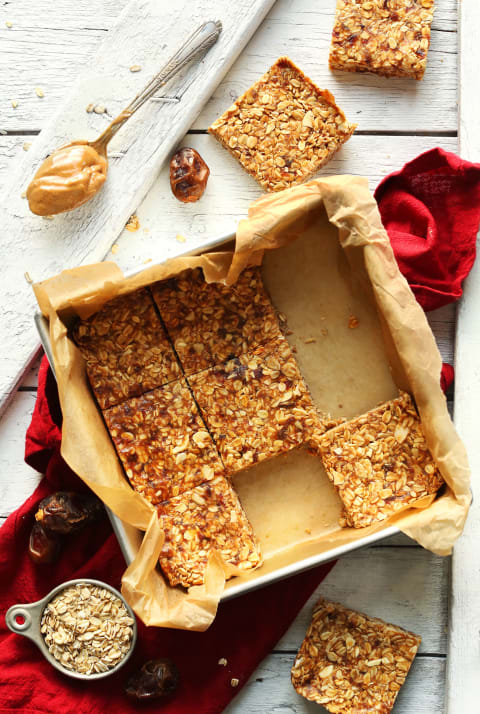 Really in a time crunch? Portland-based couple Dana and John created Minimalist Baker to make cooking a healthy meal as simple as possible. Each recipe involves "10 ingredients or less, one bowl, or 30 minutes or less to prepare." Dana and John are also superstars for making a healthy, crumble-free option for an on-the-go breakfast bar. The Crunchy Peanut Butter Granola Bars are our snack saviors.
7. Feed Me Phoebe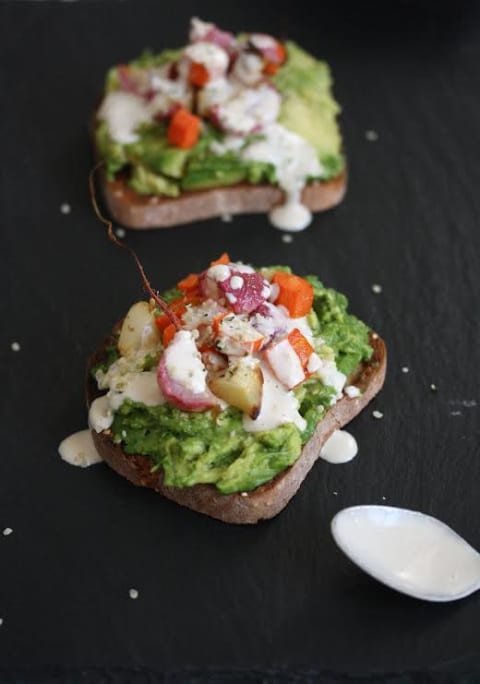 The blog name already makes us hungry — Feed Me Phoebe. New York City native Phoebe Lapine left corporate America to pursue her dream of becoming a professional chef. Not only is her story impressive, but Phoebe also believes in a balanced diet, including comfort food, French fries, and margaritas. Maybe that's what gives her vegan creations a special spin. It's difficult to find delicious meat alternatives, but she nails it with her Green Goddess Avocado Toasts with Roasted Spring Vegetables and Tahini Sauce.
8. My Name Is Yeh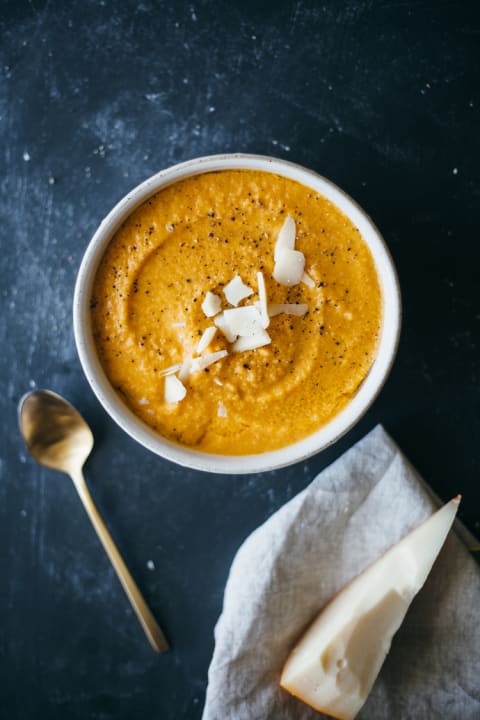 Molly Yeh is able to "pickle everything without being labeled a hipster." Can you imagine? She's a city gal turned Midwestern chick who gets to create recipes — mostly inspired by her Jewish and Asian heritage — right on the farm. Talk about local! The musician and foodie easily accommodates her readers by giving hot and cold options for some recipes. We can't get enough of her Cauliflower, Two Ways: Cauliflower Swiss Soup and Cold Curried Cauliflower. My Name Is Yeh is also powered by Squarespace.
9. Dolly and Oatmeal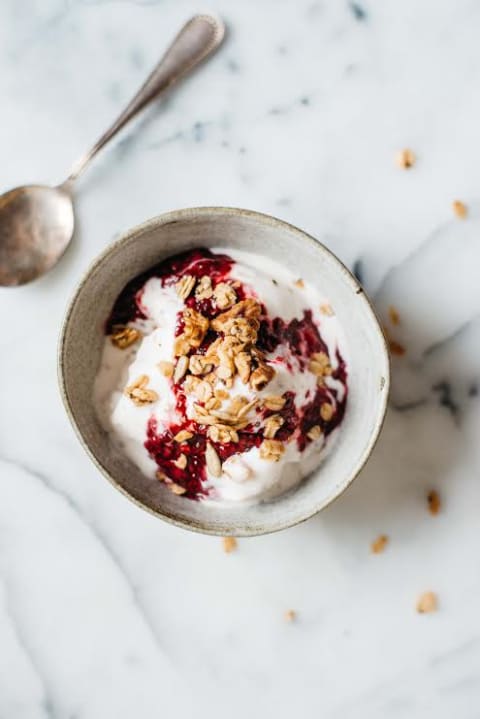 Conscious cooking is what inspired Lindsey S. Love to create her food blog, Dolly and Oatmeal, which was made with the help of Squarespace. After dealing with multiple food sensitivities, Lindsey cut out gluten and dairy and got more in touch with the nutritional value of ingredients. Her blog combines tummy-friendly savory and sweet dishes, such as the unforgettable Granola Ice Cream With Blackberry Chia Sauce.
10. Nutrition Stripped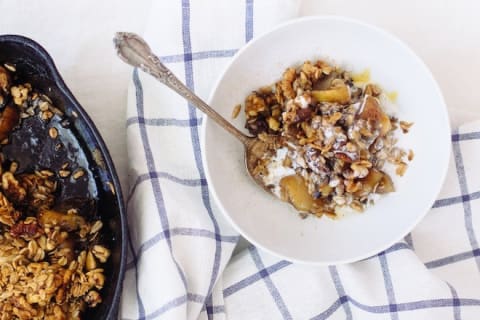 Nutrition Stripped is founded by registered dietitian and nutritionist McKel, whose mission is to help make people feel better and more vibrant. For her, that means sticking to a gluten-free and dairy-free diet while incorporating family favorites and shareable dishes. Forget the pumpkin spice this fall — we'll take the Baked Apple Orchard Crumble!
Squarespace helps bloggers like these reach curious consumers like us, and with Squarespace, no coding or design experience is even needed to turn your dream for a website into a virtual reality. If you're ready to take your passion for food full-time, visit Squarespace.com, where mbg readers can even save 10% on their first purchase with the code MINDBODYGREEN.

Photo Credit: mbg Creative