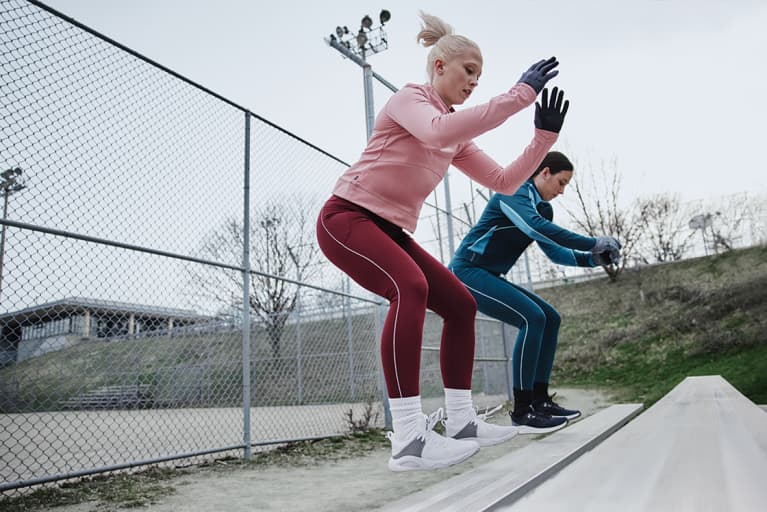 Can a little rain or snow really get between an everyday athlete and their training goals? Not a chance. After all, there's no such thing as bad weather, only bad preparation. That's why this year, we've created an entire gift guide devoted to keeping the athletes in our life extra warm and ready to brave the elements. The cold doesn't have to get in the way of getting our sweat on, and outfitted in Under Armour gear—it won't! From the infrared technology of the UA RUSH collection to sweat-wicking leggings that dry fast and go the distance, these are our top gifts for getting fitness enthusiasts one step (or sprint) closer to their fitness goals.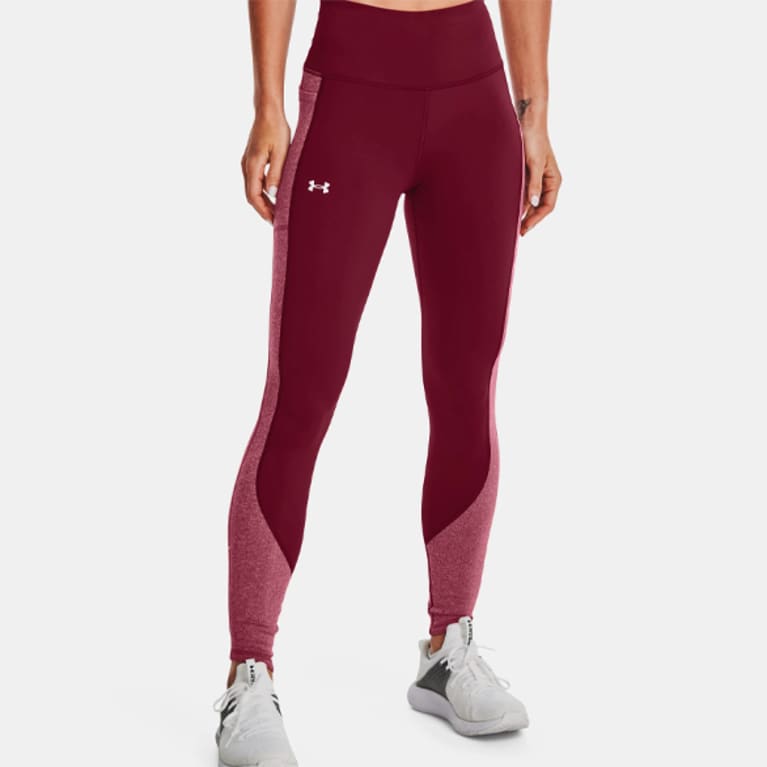 Women's ColdGear® No-Slip Waistband Ankle Leggings
$55
When it's cold outside and you're all layered up, the last thing you want to deal with is a pair of leggings sliding out of place. These No-Slip Leggings from Under Armour not only provide support that stays put, they're made with ColdGear fabric. This feature fabric stretches four ways and wicks sweat fast while keeping you superiorly warm.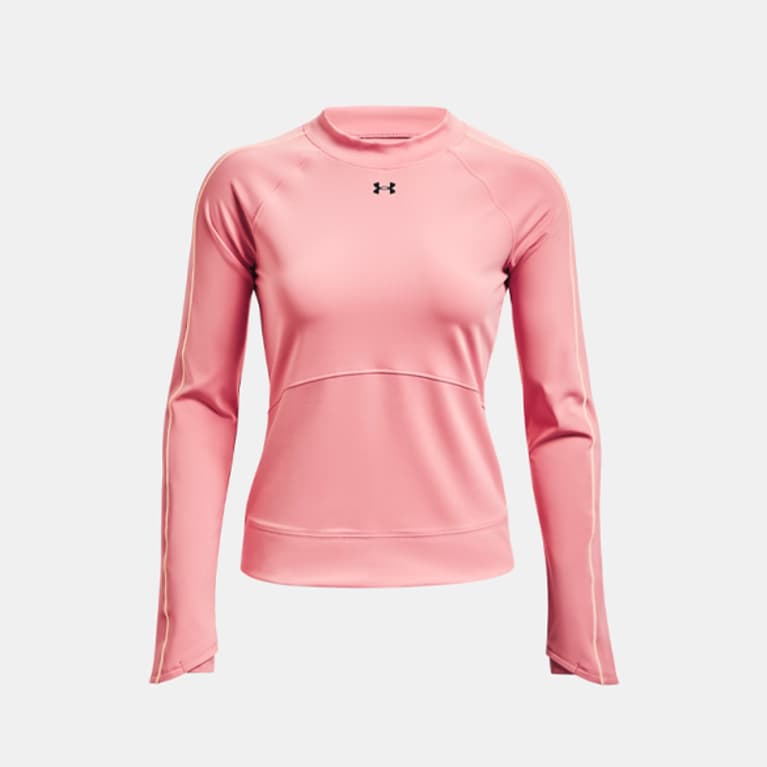 RUSH ColdGear Core Top
$75
Make it an outfit with this top and the benefits of UA RUSH fabric will be enjoyed head-to-toe. While this fabric is incredibly warm, it also provides similar benefits to an infrared sauna, like improved circulation. This gift is the excuse they've been waiting for to get outside, conquer the cold, and reach their goals.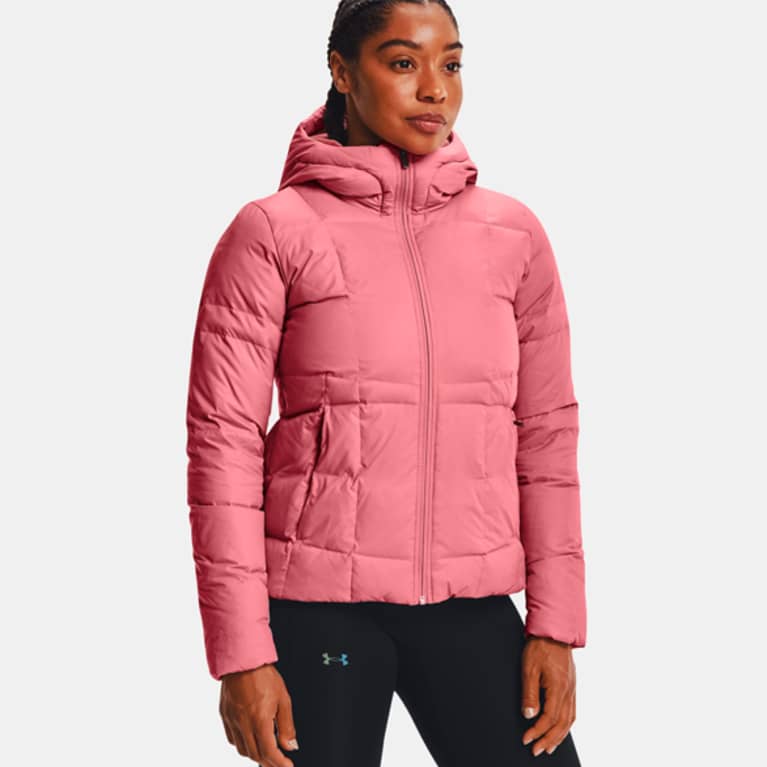 Armour Down Hooded Jacket
$150
Gift them this ethically-sourced, lightweight down jacket and it'll be the warmest thing they own. Designed with UA Storm technology, it repels water while providing plenty of breathability. Considering this top layer provides extreme warmth without sacrificing mobility, their goals will know no limit.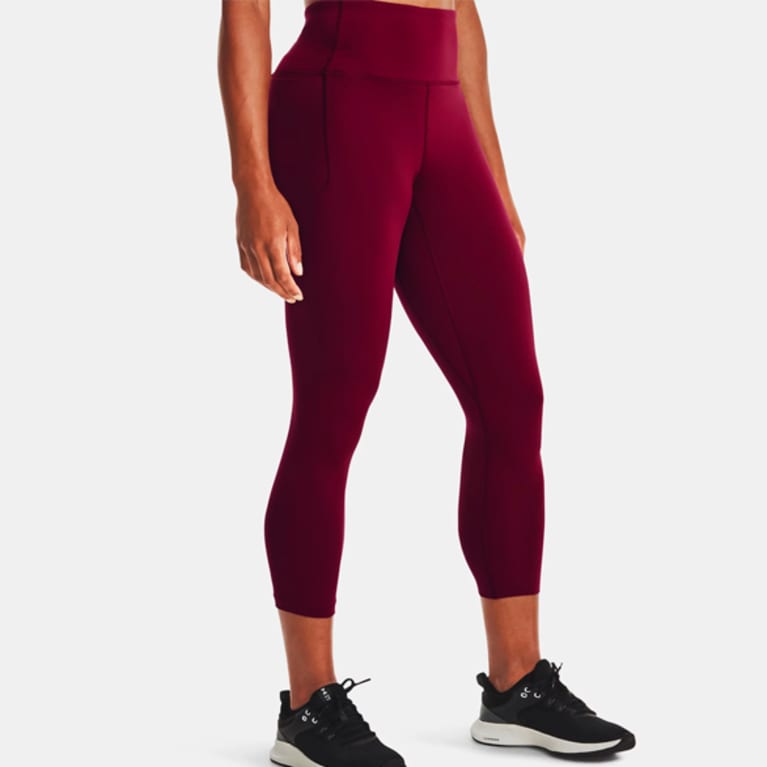 UA Meridian Crop Leggings
$60
Every training goal starts with a pair of reliable leggings that'll move, stretch, and breathe. These Meridian Crop leggings accomplish all of that, while staying soft to the touch. Nothing beats this 4-way stretch material—and you bet it will inspire the athlete in your life to get moving in new ways.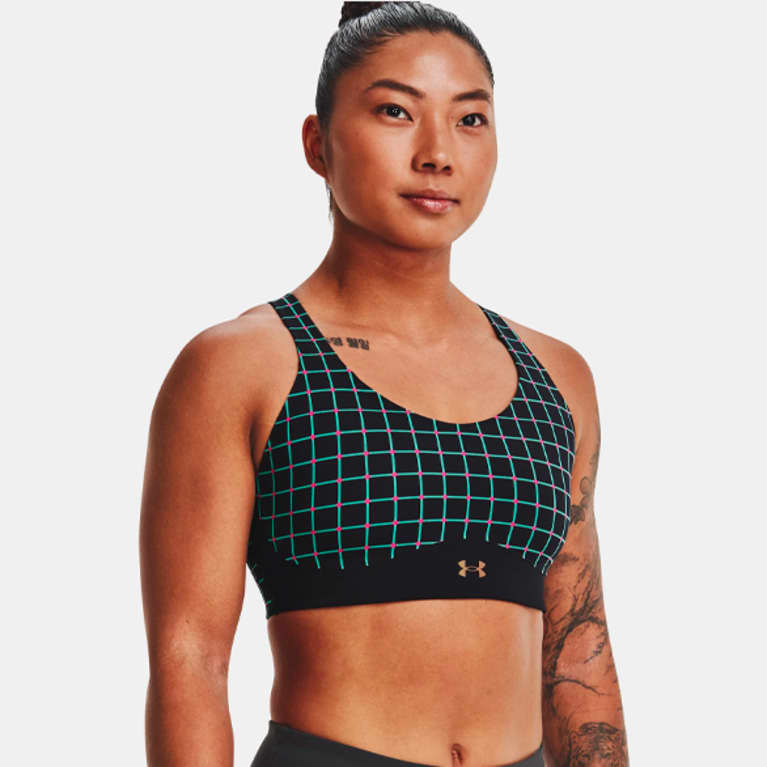 SmartForm RUSH Mid Printed Sports Bra
$60
Every athlete knows the value of teamwork—we can't reach our goals without support. Under Armour's SmartForm RUSH Mid Sports Bra provides a one-of-a-kind fit that's perfect for medium-impact activities like cycling or weight training. Engineered with UA RUSH fabric, it supports the body on a deeper level, while keeping comfort a top-priority.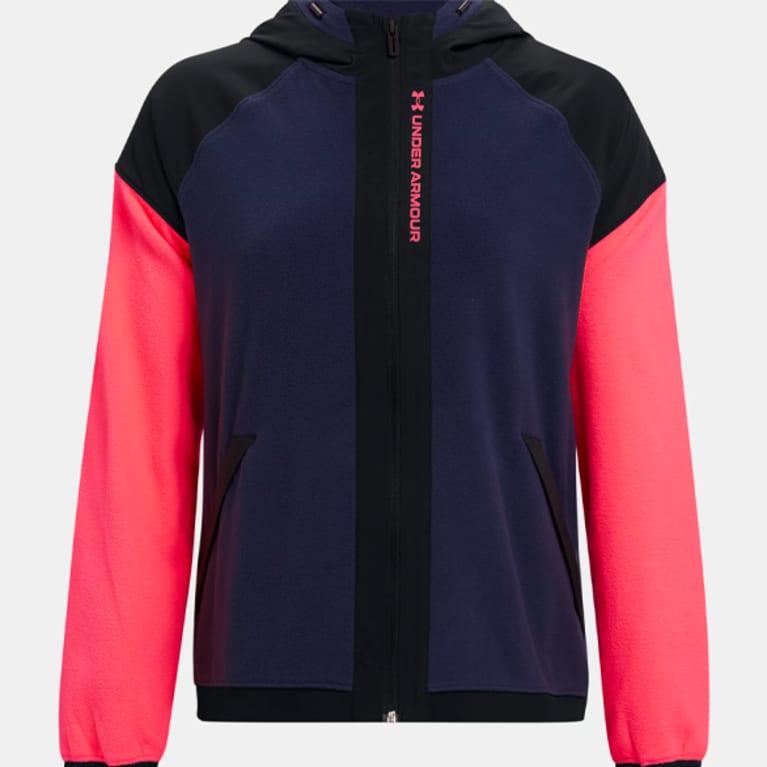 UA RUSH Fleece Full-Zip Hoodie
$110
Fleece and The Great Outdoors go hand-in-hand. This hoodie supports any outdoor endeavor with soft, double-sided performance fleece, and UA RUSH technology. It's water resistant but durable, and comes with all the pockets. Chilly weather is great weather so long as we're prepared—and this jacket checks all boxes.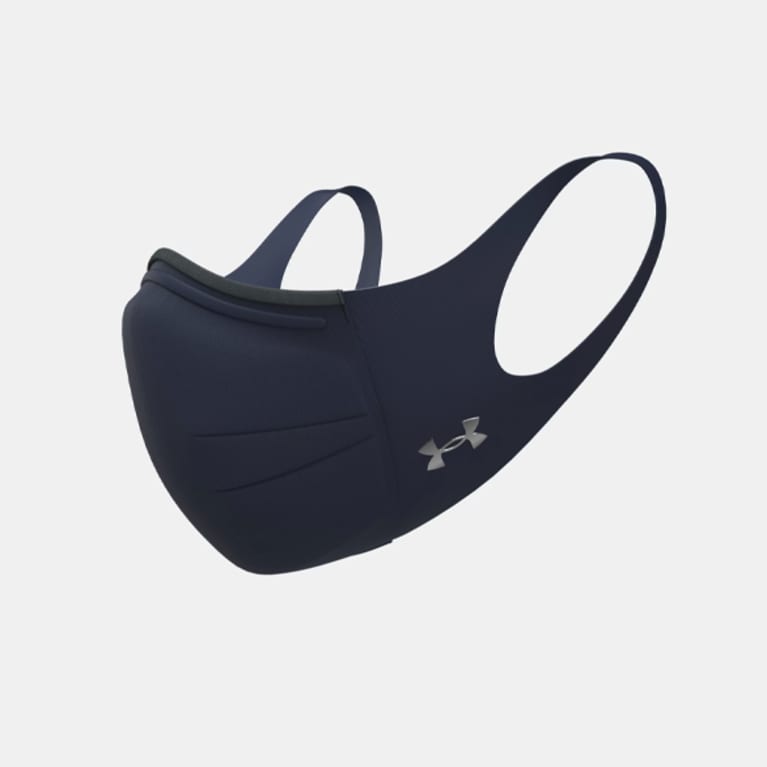 UA SPORTSMASK Featherweight
$25
By now we all know that the best mask is one that's light and breathable, but that's especially true for the athlete who has a fondness for getting out of breath. This lightweight knit mask lets air through, while keeping out moisture and sweat. Plus, it's soft and smooth for total comfort, and sits up off the face for added breathability.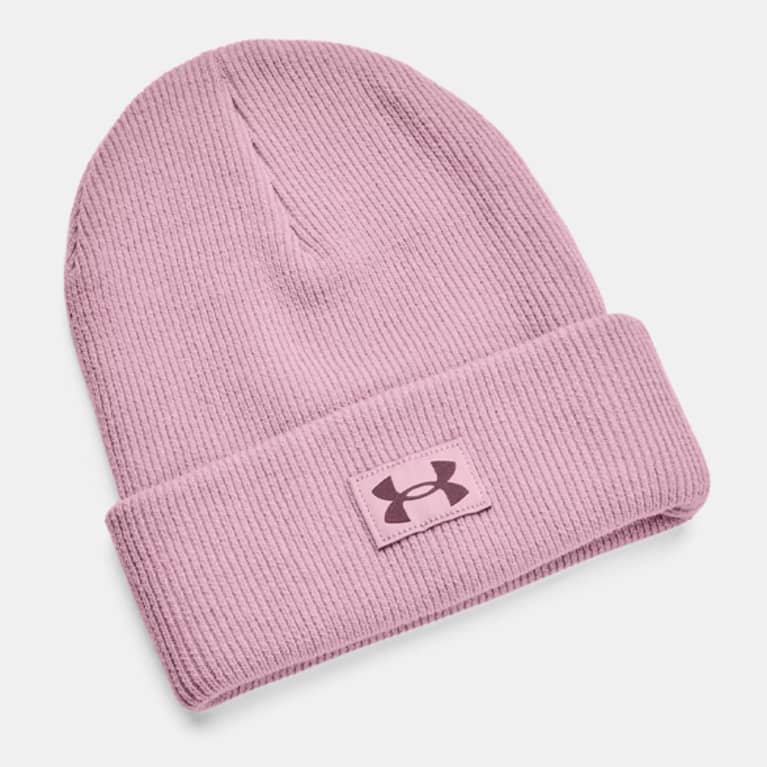 Around Town Cuff Beanie
$22
A beanie should always be two things: stylish and functionally warm. The Around Town Cuff Beanie brings it all to the table with soft, ribbed acrylic knit fabric that wicks sweat and dries quickly. It's the last but most important layer for not just getting outside, but staying outside, no matter the forecast.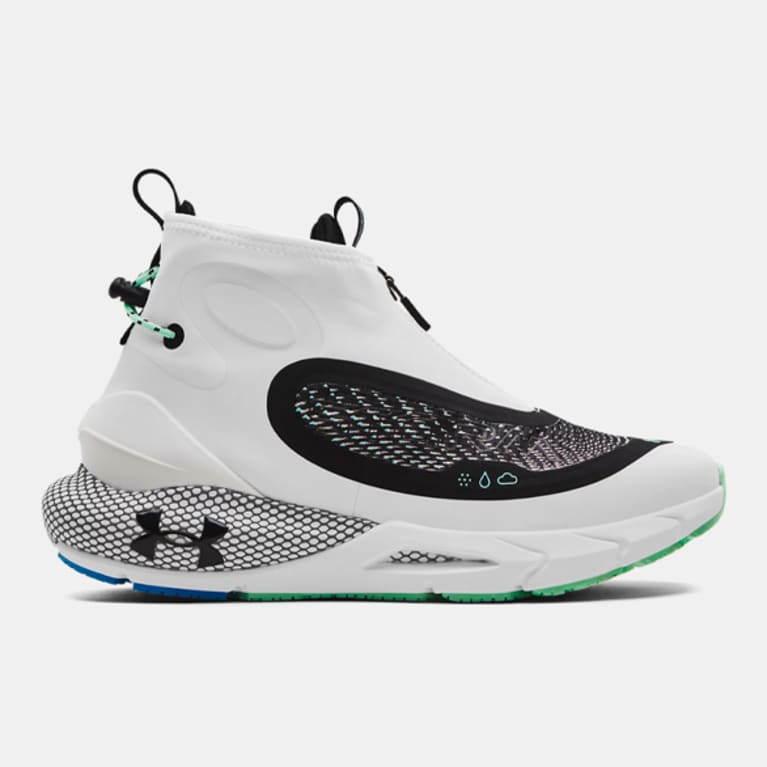 Women's UA HOVR Phantom 2 Storm Running Shoes
$160
These sleek and stylish kicks are Under Armour's winterized version of their favorite running shoe. The UA Storm tech of this shoe repels water to keep our feet dry, while the UA HOVR cushioning reduces impact and returns energy. Winter already does a great job at challenging our fitness goals. These shoes will keep us taking greater strides forward.