Easy & Delicious Breakfast With Overnight Oats
As most of us have heard by now, breakfast is an important—if not the most important—meal of the day. After waking up on an empty stomach, our bodies need fuel to gear up for the day that lay ahead. However, whether shuffling kids out the door to school or trying to fit in a 10-minute yoga session before heading off to work, the minutes to grab breakfast are often absent. One of the best ways to ensure this essential meal isn't missed is to prepare the night before.
Overnight oats, a relatively new trend that involves mixing oats with a creamy base (generally yogurt) and letting it rest in the refrigerator overnight, lets you do just this. Overnight oats also takes standard oatmeal, a go-to, fiber-filled nourishment for the body, to the next level. Here you'll find three variations, including one vegan version, so that you can say goodbye to inhaling (or even worse, skipping) your morning breakfast.
For the vegans: Pina Colada Overnight Oats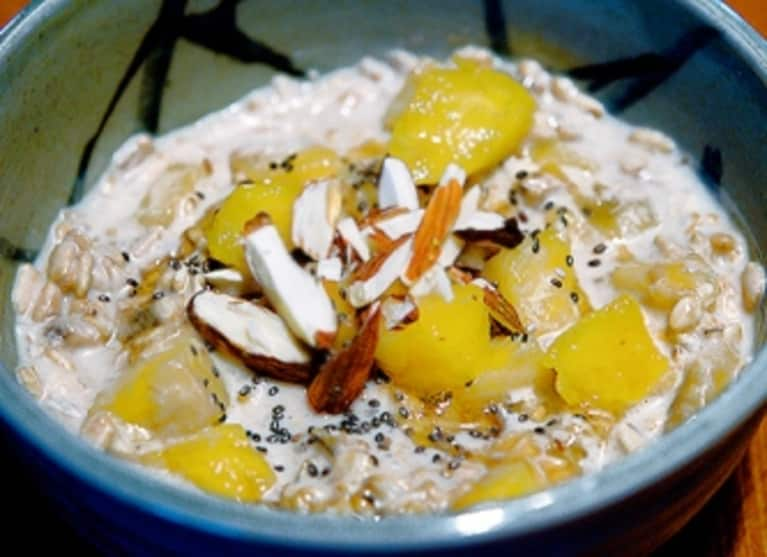 (Per single serving)

-1/2 cup oats
-1/3 cup + 2 Tbsp. light coconut milk
-1/3 cup soy milk
-1/2 cup pineapple, cubed
-1/3 banana, mashed
-Handful of slivered/chopped almonds
-Drizzle of honey, optional
-1 tsp. chia seeds, optional
Combine first 5 ingredients in a bowl. Cover with saran wrap and store in refrigerator overnight. Remove in morning, and top with almonds and a drizzle of honey.
Sprinkle chia seeds on top, if desired
A fall celebration: Creamy Chocolate Pumpkin Overnight Oats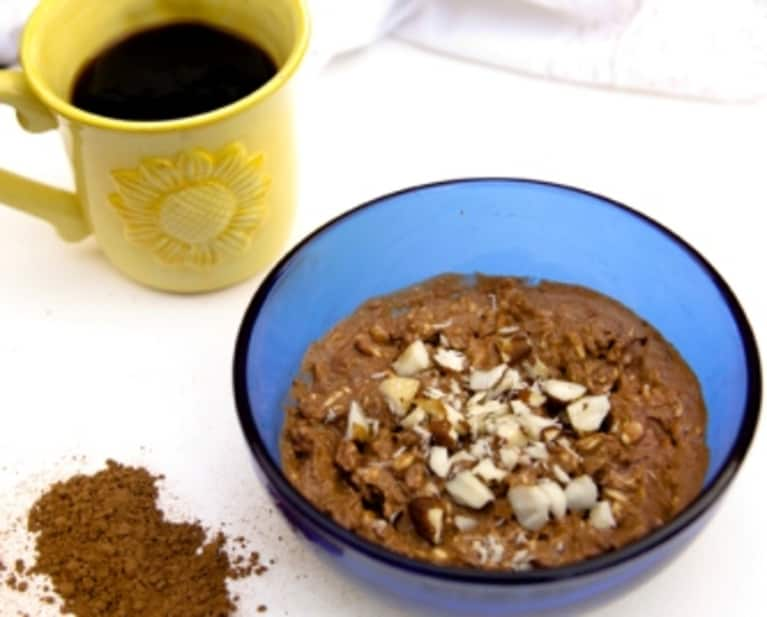 (Per single serving)

-1/3 cup oats
-2 1/2 Tbsp. pumpkin puree
-3 Tbsp. Greek yogurt
-1/4 cup soymilk
-1/4 tsp. cinnamon
-1 scant Tbsp. cocoa powder
-Honey, drizzled
-Nuts, chopped (I used Brazil nuts, but almonds and peanuts would also work well)
Mix all the ingredients in a bowl, excluding the honey and nuts. Cover with plastic wrap and refrigerate overnight. Remove in the morning and top with nuts and honey.
The go-to: Blueberry Banana Overnight Oats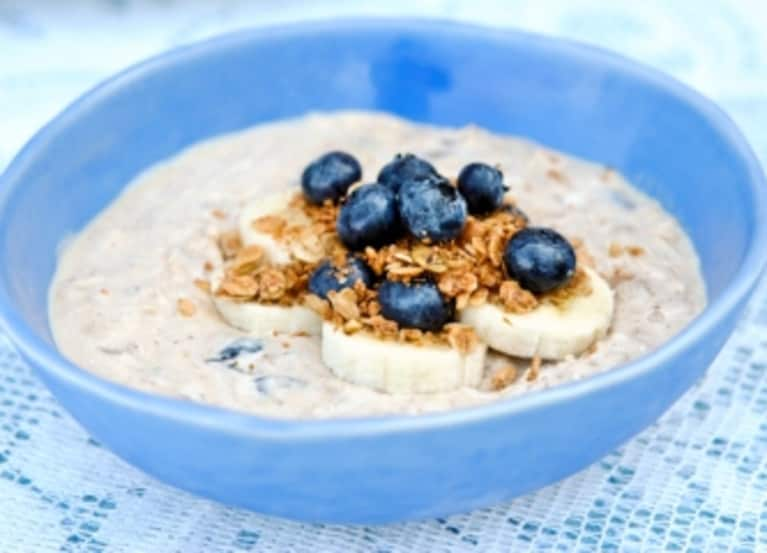 (Per single serving)

-1/3 cup oats
-1/3 cup Greek yogurt
-1/3 cup soy milk, slightly overflowing
-1/2 banana (1/3 if it's particularly large)
-Scant 1/4 cup blueberries
-Granola, or nuts
Mash banana and blueberries together in a bowl until blended together. Stir in oats, yogurt, and milk. Cover, and refrigerate overnight.
Top with granola, and fresh berries/bananas in the morning, if desired