A Personal Trainer-Approved Easter Basket (Yes, Chocolate Is Still Involved)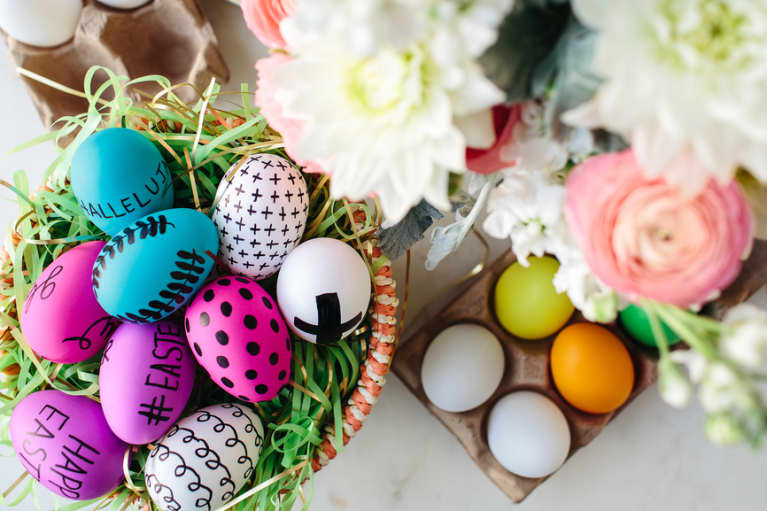 Easter for some means loads of sugar, candy, and chocolate. Sure, it can be hard to resist all those chocolate covered eggs, bunnies, jelly beans, and candy bars. As a personal trainer, I understand that you don't want to sacrifice your health or the holiday fun, so here's a list of some really easy swaps or add-ons you can make to any easter basket—and of course, chocolate is still involved! Get ready for a festive Easter (that's kid friendly, too), with absolutely no sugar hangover.
Instead of jelly beans, try Goji Berries.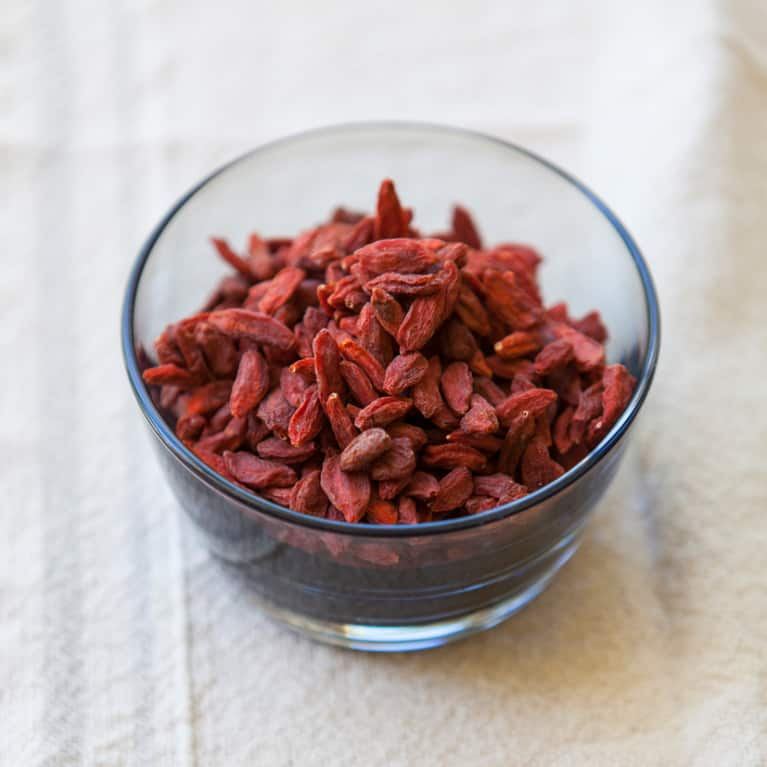 Swap out the jelly beans with mother nature's candy instead. Try goji berries (think a mix between a cherry and a cranberry) that are loaded with serious antioxidants and vitamin C. They have a similar chewy feel to them like gummy candy. You can also try other dried fruits like golden berries and dried mulberries. Coconut flakes (an excellent source of healthy fat) are great too. But really any fruit is a good choice for an Easter basket—especially with fresh spring produce becoming available.
Instead of M&M's, try Chocolate Covered Almonds.
Don't worry, no one is going to take chocolate out of your Easter basket! Opt for chocolate covered almonds instead. Aim for dark chocolate (70%-85%) which has less sugar than other chocolate and also contains more antioxidants. Almonds are also fantastic for you. Packed with healthy fats, fiber, protein, magnesium, and vitamin E. They go together like a match made in Easter Bunny heaven. You can portion them out yourself in ¼ cup servings and tie with a nice ribbon.
Instead of candy bars, try KIND bars.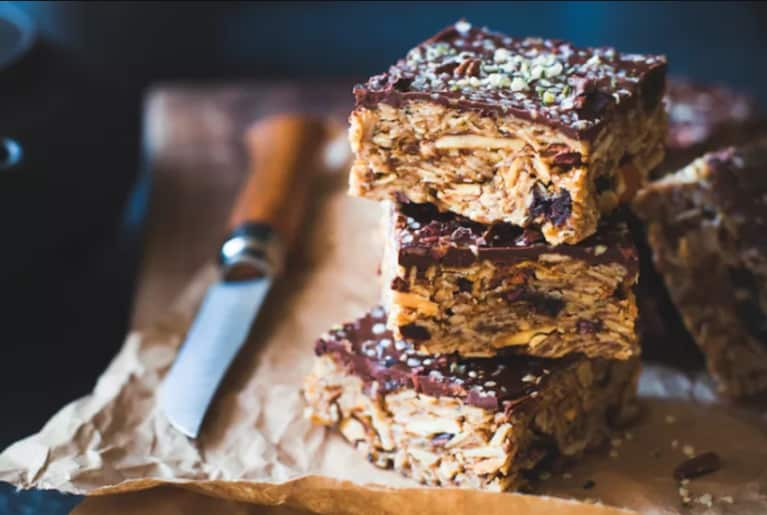 Instead of stocking up your basket with more sugar, try this simple solution—buy healthy and wholesome snack bars in the place of traditional candy bars. Look for bars made with whole nuts, fruits and grains like KIND bars with flavors like salted caramel & dark chocolate nut with only 5g of sugar. This is perfect for any swap during an Easter egg hunt, too. Simple, easy, with less sugar. A win-win-win.
Instead of chips, try carrots and hummus.
Carrots and hummus are an even more festive option. Carrots are a rich source of carotenes and vitamin A. They're sweet, low in calories, and notably rich in antioxidants, vitamins, and dietary fiber. I find people really appreciate a healthier option. So think about baby carrots with a delicious hummus this Easter. You can find travel sizes of both that fit perfect in a basket.
Even if you don't want to break with tradition, you can consider just adding in a few healthy treats, too.
Add in green drink packets.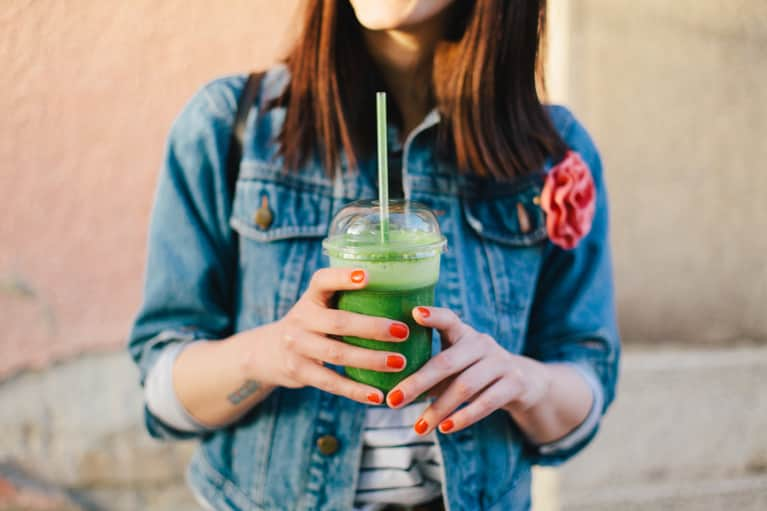 Easter can be one of those days where it's more of a challenge to fit in your greens. Problem solved. Have your favorite green packets available and put them in any basket or even in the easter egg hunt. Put some in your purse or car if you're traveling. With all the brunches and treats around you, will be glad to have this as an option to get in some vitamins and minerals.
Easter really doesn't feel the same without a bite of some sort of indulgence. So instead of depriving yourself, look into just making your own version of something you love but with less sugar and no processed ingredients. Find a dessert recipe online or try these gluten-free 5-Ingredient Peanut Butter, Honey, Cacao Balls that fit great in any plastic egg (great for travel too). Plus they are no bake and take 5 minutes. YUM!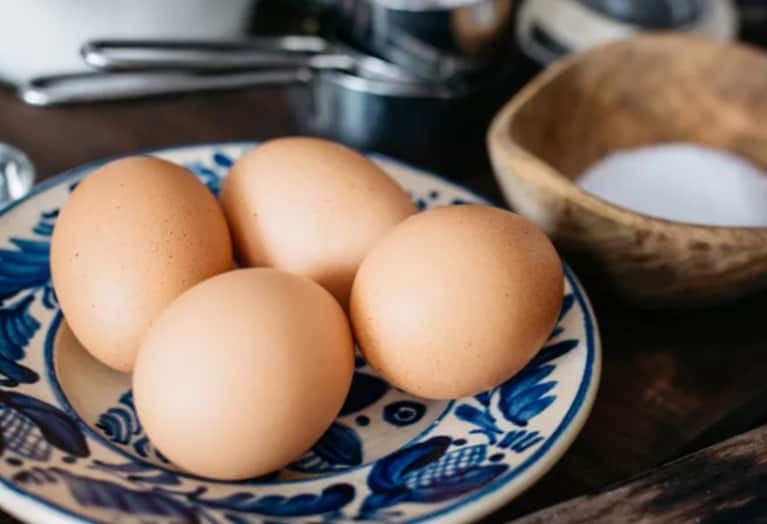 What is Easter without an egg? Egg-actly! Eggs are no longer on the list of bad foods. Not only are dyed eggs fun to make together, but they travel well and are a great snack anytime. One egg has 78 calories, 6 grams of protein and they are one of few foods that contain vitamin D. Fill up on one of these as a snack before you head out for the day.
Think outside the treats.
You don't always have to pack an Easter basket with the "sweet" stuff. To make someone feel special, you can also pack essential oils, pretty stationary, a journal, books, or a nice candle. For the kids in your life, think sidewalk chalk, fun games, stickers, or a jump rope. These are only a jumping off point, get creative with it! You can even get outside and go for a hike or plan a fun time at the local park.
Wishing you a happy and healthy Easter.