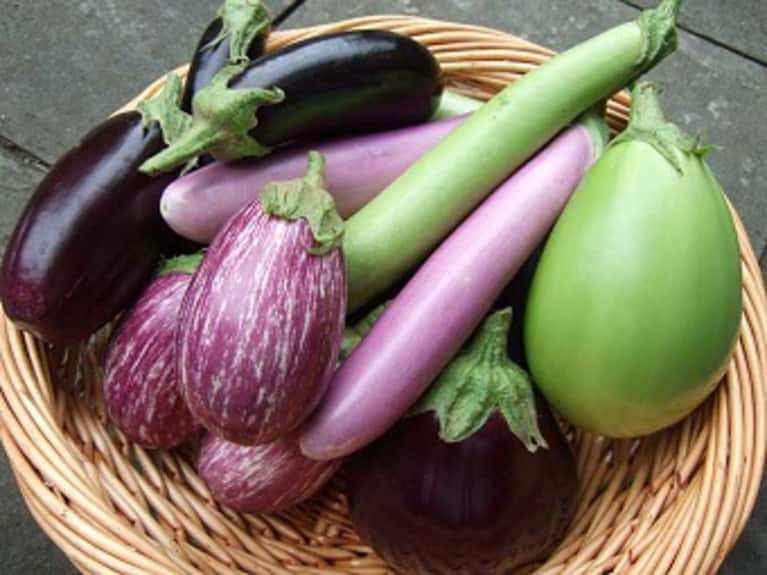 It's that time of year when the harvest of veggies come pouring in. In this recipe eggplant is the star of the show. Caponata can stand alone as a side dish or is wonderfully versatile as a sandwich spread or folded into your favorite whole grain pasta.
Ingredients:
Olive oil
2 eggplants, medium dice
1 onion, small dice
1 clove garlic, minced
½ cup pitted green olives, roughly chopped
3 tablespoons chopped drained bottled capers
2 tablespoons red-wine vinegar
3 tablespoons pine nuts, lightly toasted
3 plum tomatoes, cut into 1/4-inch diced (about 1 cup)
¼ cup finely chopped flat-leafed parsley leaves
¼ cup thinly sliced basil
Heat olive oil over medium heat; add onion and garlic, sauté until translucent. Add eggplant and tomato, cook eggplant, stirring, for approximately 10 minutes until tender. Add the olives, capers, vinegar and cook the mixture covered for another 10 minutes. Season with sea salt and pepper, garnish with parsley, basil and pine nuts.
Serves 4
image via